Denouement
John Morton
Traverse Theatre
Traverse 3
–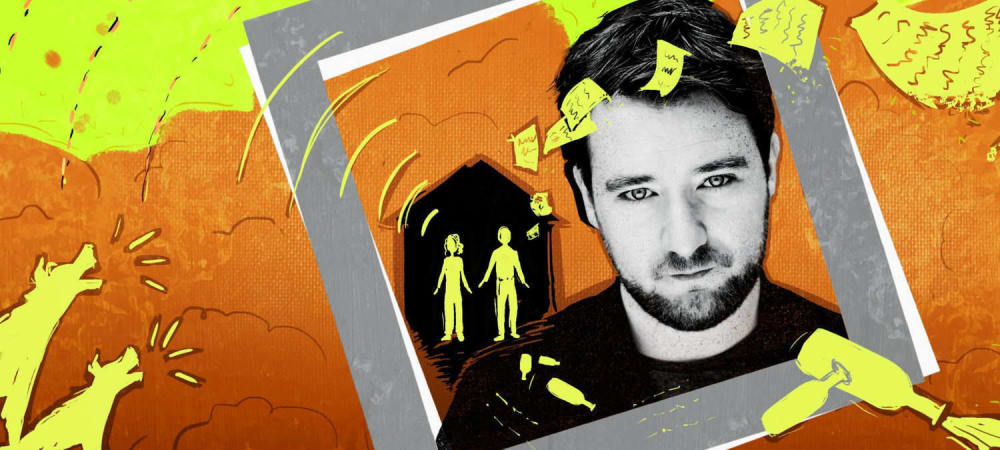 Perhaps it is inevitable that, as we are all shielding or nervously emerging from lockdown with the future so uncertain, playwrights turn their thoughts towards oblivion.
Set in 2048 somewhere in Northern Ireland, Denouement fits the bill as yet another dystopian and prospectively apocalyptic drama. The 90-minute audio podcast is a co-production with the Lyric Theatre, Belfast directed by the Traverse's Co-Artistic Director Gareth Nicholls.
Rather than a fully rehearsed drama, it is described as a work in progress reading. Even so, the piece seems well-developed and has the power to shock and amuse, as well as allowing space for thought about human interactions.
What sounds like a sad reflection on society, with an otherwise ordinary family fuelled by cocaine while constant explosions colour proceedings from just outside, takes on a completely different complexion when the mother, Edel portrayed by Marie Jones of Stones in His Pockets fame, announces "America's Gone".
Despite a query as to whether this is merely a communications glitch, she confirms that arguably the most significant global superpower for a century or more has literally disappeared. With echoes of the current pandemic, the sinister threat is that "it's coming here". Rather than panicking, her husband Leon, played by Ian McElhinney, is more interested in completing his memoirs before it is too late.
Considering that most of the talk is of impending death and mutually assisted suicide, with constant messages of farewell the primary aim, the atmosphere is surprisingly upbeat, possibly helped by the cocaine. Amongst the understandable stress and concern, other issues and communications from the outside world impinge, particularly the fates of their troubled son, Patrick, and the family of daughter Mairead. More concerning is a knock at the door and the advent of an unwanted visitor. What follows manages to blend the global with the personal to great effect.
Even though this is a scratch reading rehearsed and presented in a mere two days, Denouement is a sad, gripping reflection on society a quarter of a century hence but also today.
The recording benefits from the acting skills of married couple Ian McElhinney and Marie Jones and it would be comforting to feel that when it eventually manages to hit a real stage, not only will there be a packed audience but also an opportunity to see this duo re-creating their roles.
Reviewer: Philip Fisher