Dessert
Oliver Cotton
Southwark Playhouse
–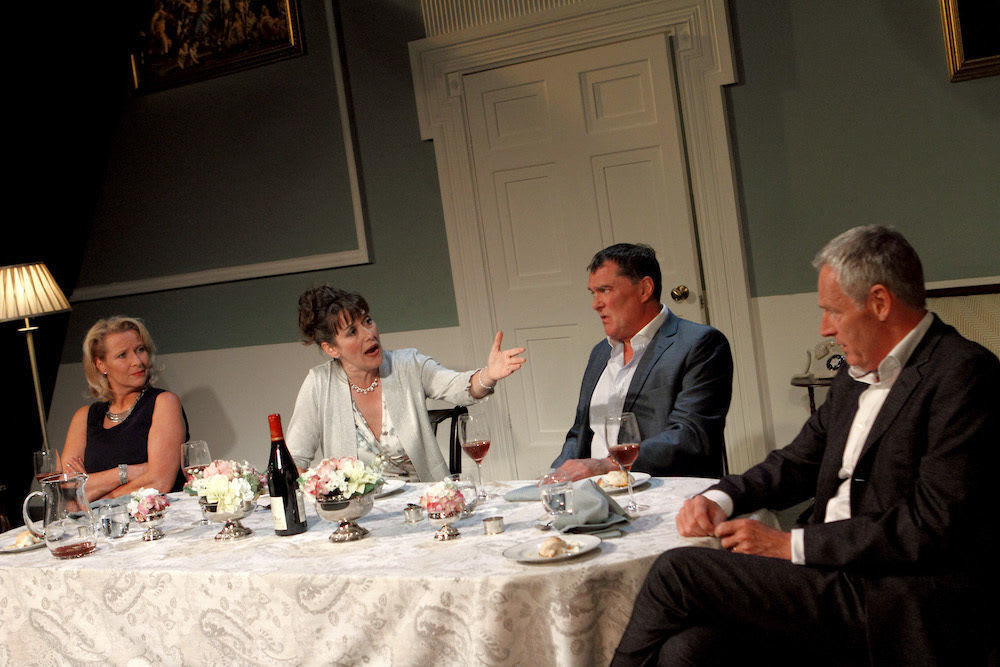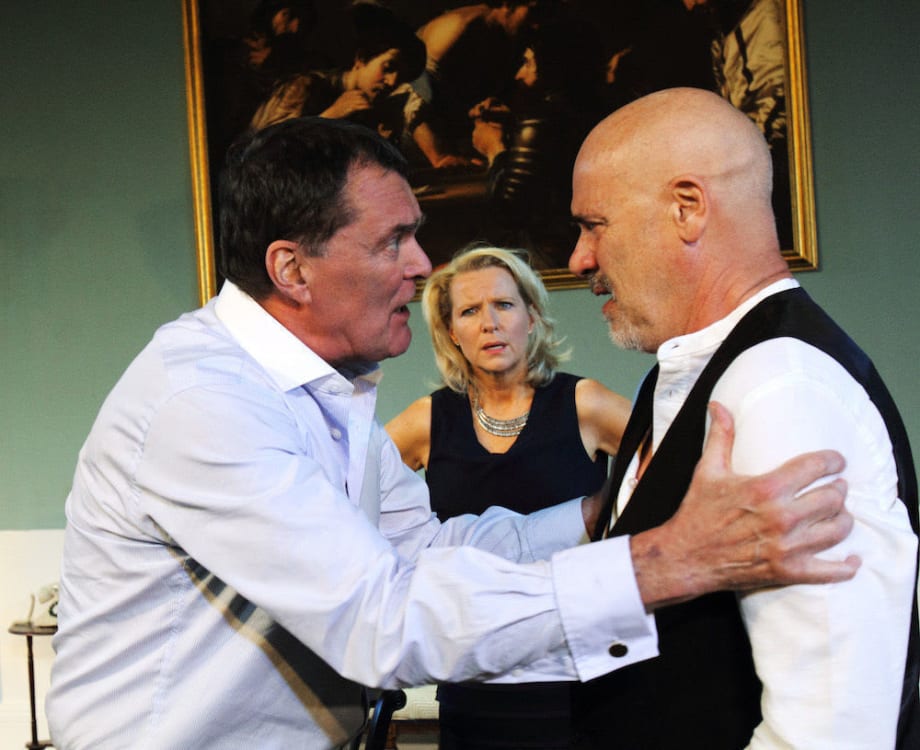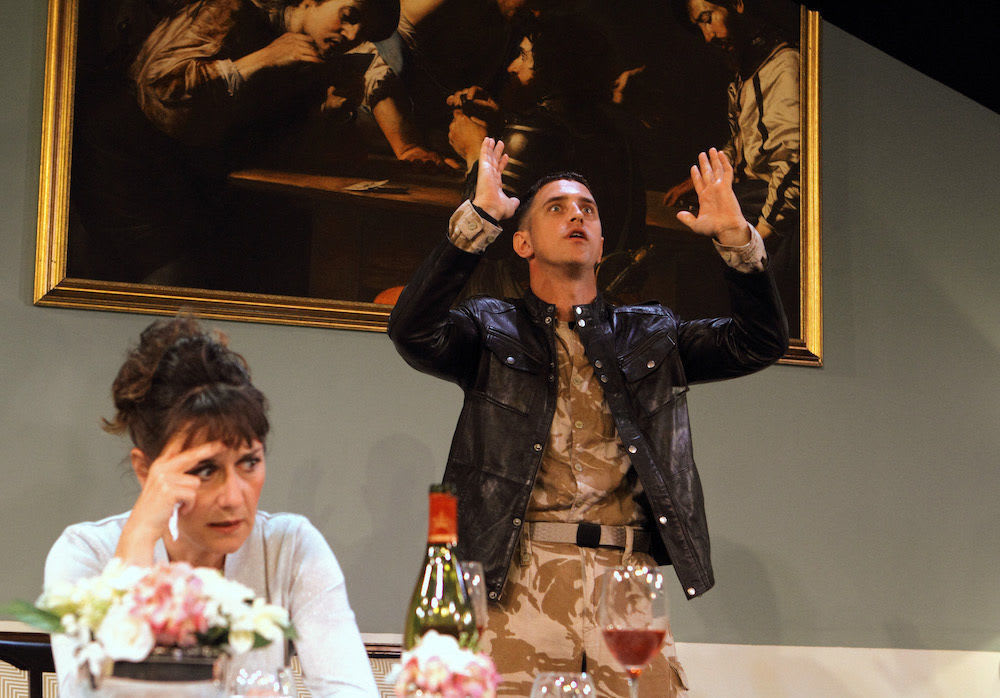 There can be little doubt that Southwark Playhouse is one of London's most vibrant and adventurous fringe theatres. Even so, it is a testament to actor turned playwright Oliver Cotton's great connections that this new play is graced by so many star names.
It starts at the top, with Sir Trevor Nunn directing a cast that includes the likes of Michael Simkins, Alexandra Gilbreath and Theresa Banham. Not only are they highly respected and well-known but the main figures bringing this production to Southwark's main stage are also very talented.
Dessert starts out after the main course of a small dinner party in luxurious, well-protected surroundings at which Simkins as bumptious Sir Hugh and Ms Gibreath playing Lady Jill Fennell entertain old American friends.
The menfolk happily reminisce about past corporate raids in the sleazy but lucrative world of asset stripping before attention shifts to one of the National Gallery quality old masters, conceivably a Giorgione worth a cool £8m. As befits the rich, even of the nouveau variety, the little ladies can seem a rather more ornamental than intellectual, although each has her say before the climax of the 2¼-hour sweet, which is more explosive than any flambé.
Even in the early stages, viewers will realise that they are flies on some very expensive walls, although there are odd signs of problems amongst beautiful people, largely involving Roger the vague help, his mathematical genius apparently failed to translate into the hoped-for financial acumen.
Then the lights go out, heralding the arrival of one-legged, ex-squaddie Eddie complete with sob story about his newsagent father's fortune lost at the hands of Sir Hugh and mini arsenal, with which he intends to eke out a modicum of compensation.
Stephen Hagan's character, still wearing his desert fatigues from Afghanistan, seems like a threatening hoodlum but has the refined skills of a Pimpernel combined with the omniscience of a Mastermind winner, not to mention an unexpectedly deep and sensitive knowledge of art history.
He can also be threatening as Stuart Milligan and Miss Banham playing the Americans discover, swiftly followed by their noble hosts and the increasingly unlikely figure of Roger.
After the interval, the play moves into a worthy debate about the evils of capitalism, the value of art and what constitutes fair pay (never forgetting a helpful few million share options) for a fair day's work in the boardroom.
While some of the plotting can be a little too comical for what is often a serious debate about society's ills, Dessert should prove a hit at Southwark and, with this cast, seems likely to follow Daytona into the West End.
Reviewer: Philip Fisher