Detour / Quartermark / Proverb / Brahms Hungarian
Choreography Richard Alston and Martin Lawrance
Richard Alston Dance Company
Sadler's Wells
–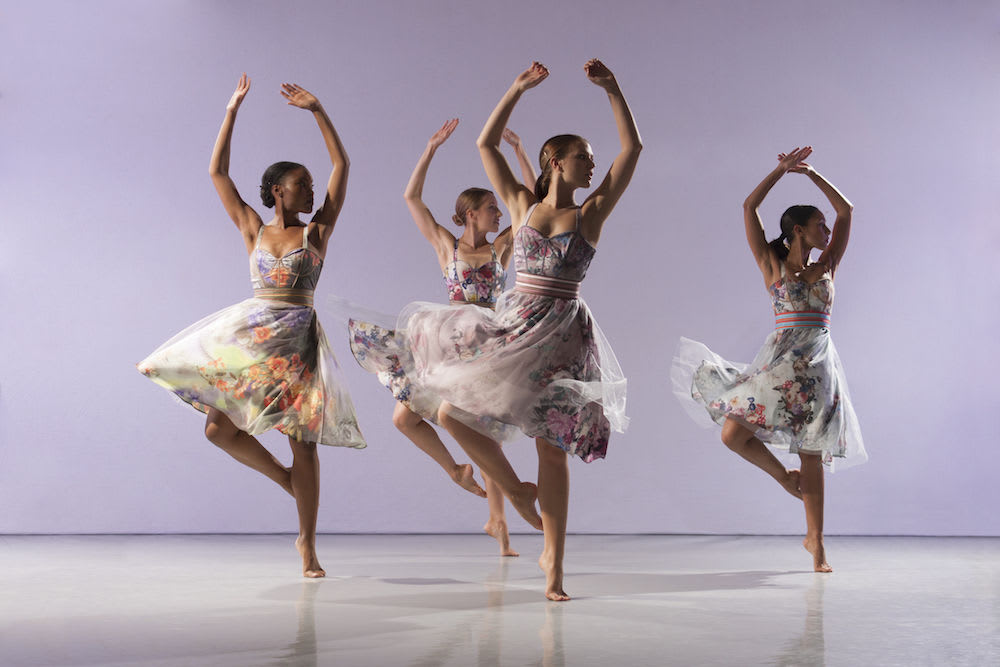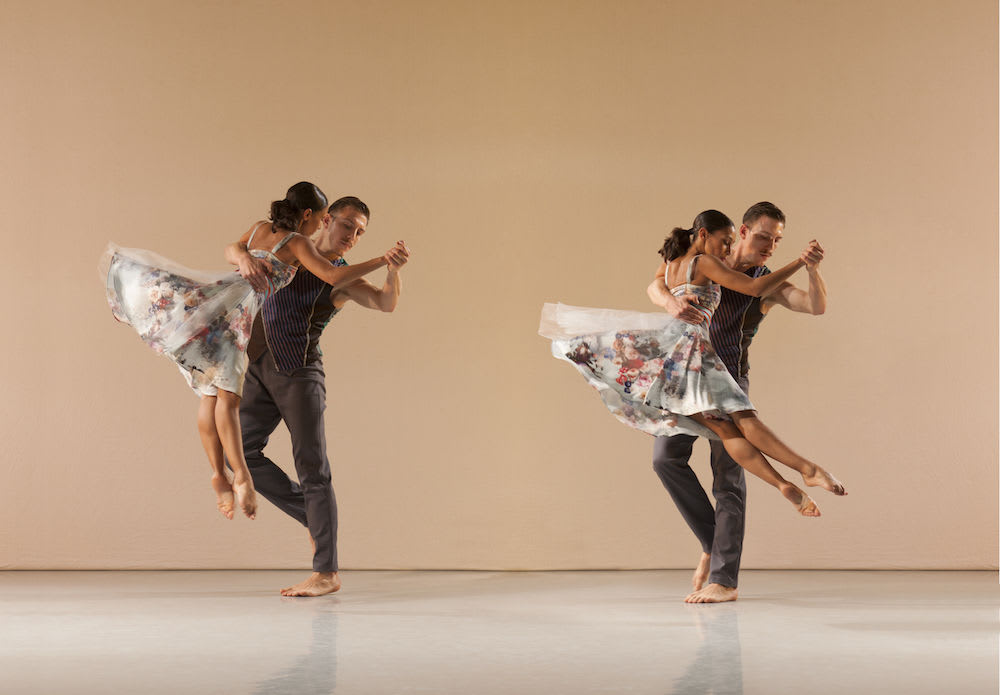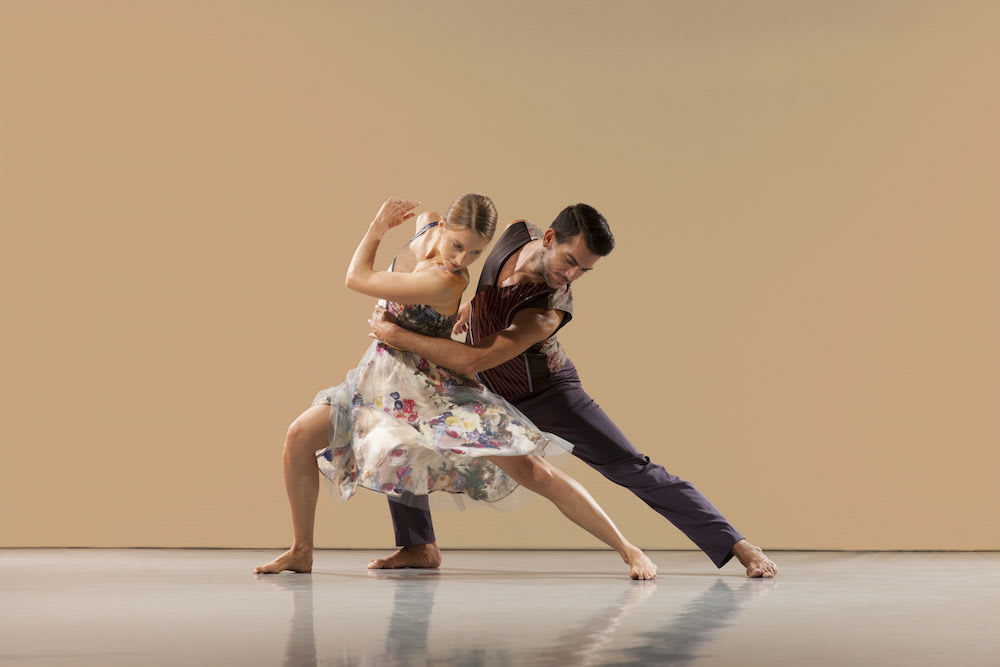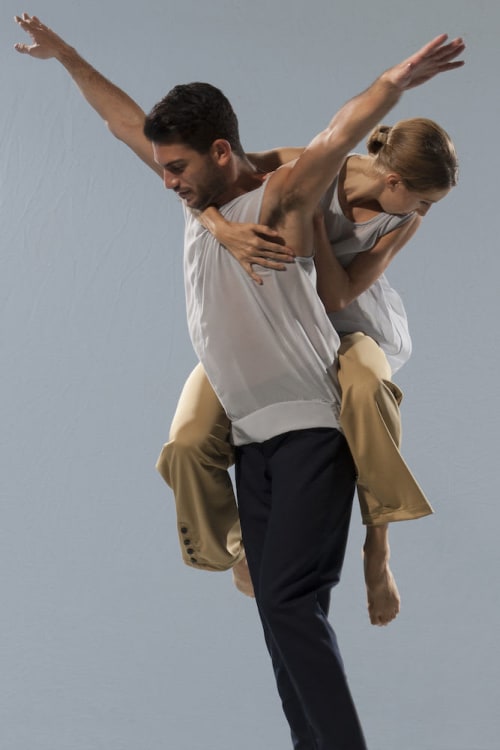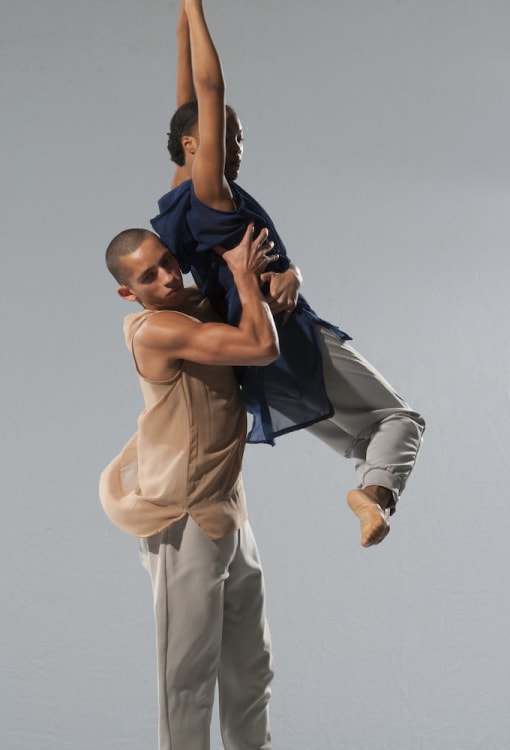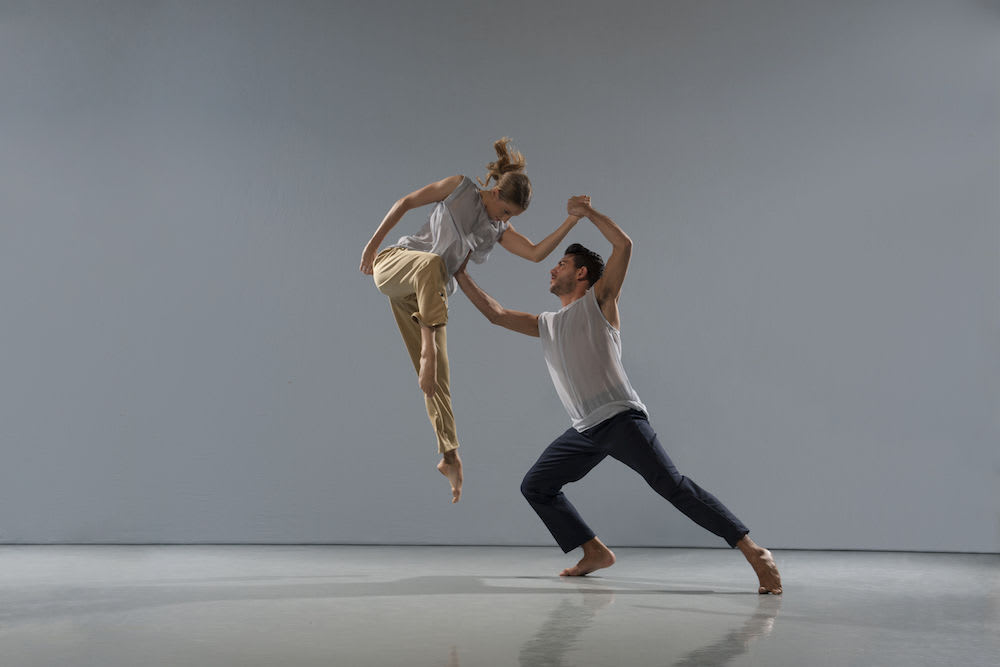 Richard Alston, knighted for his services to dance in the 2019 New Year honours list, but with Arts Council funding apparently favouring the young, is winding up his company in March 2020 and going freelance. This evening's birthday celebration of Richard Alston Dance Company's twenty-five years and his own seventieth last October is the first of the company's final two seasons at Sadler's Wells, and much love was in the air.
I can't think of a more civilized and pleasant way to spend an evening—in the arms of Brahms, Monteverdi, Ravel, Bach, Handel and the modern baroque of Steve Reich, not to mention the percussive music chosen by his former protégé Martin Lawrance for his opening number, Detour, a shimmering première and prelude to his master's work that follows.
Two percussion pieces, Akira Miyoshi's Ripple for solo marimba and Michael Gordon's 2009 Timber for six percussionists playing amplified simantras, remixed by Icelandic composer Jóhann Jóhannsson, set the ethereal, liturgical scene.
Silences, held poses and precise timing, an exploration of space and planetary ambiance under Zeynep Kepekli's crosshatched moody lighting: nine dancers orbit like interactive particles, spinning in an abstract universe, organic and intricate in its simplicity.
The rest is Alston, a revisiting of four extracts from the past: Fever (2001), Shimmer (2004), Bach Dances (2018) and The Signal of a Shake (2000) make up a fluid Quartermark, twenty minutes to represent the twenty-five years of the company's life.
Proverb (2006) follows after a pause. First seen in 2006 as part of the Barbican's celebrations of Steve Reich's 70th birthday, now Alston has chosen to revive it as a birthday present to himself. Excellent idea.
Then comes a première, the pièce de résistance, Brahms Hungarian, which reminds me of his Mazur in 2015 for Jonathan Goddard and Liam Riddick, again piano played live on stage by Jason Ridgway, frequent Alston collaborator.
Fever, a solo danced by Monique Jonas, is as pure and austere as Monteverdi's Si dolce è'l tormento madrigal. Ravel's lush bells in his La Vallée des Cloches give lift off to another ecclesiastical number danced with intense concentration by Joshua Harriette in a sparkling blue top, his arms and body coiling in supplication.
Bach's Forlane and Badinerie from Orchestral Suites No 1 and 2 bring bright skipping moves and hops, carefree folk dance and uplifting movement. By contrast, Handel's sonorous courtly sounds for The Signal of a Shake are reflected in elegant choreography. It's always about the music, made visible in every stretch and counterbalance, gazelle leap, and joyous ballon.
Reich's score for voices and percussion using chanted words from Ludwig Wittgenstein 1946 work Culture and Value—"How small a thought it takes to fill a whole life"—is a multi-layered work. The company of nine, five women, four men, in Peter Todd's Mary Quantish costumes—men in single sleeve tops, women in sleeveless dresses—in rapid permutations unpick Proverb's mathematical form.
Echoing the multiple tracks of the musical score, scribbling shapes, holding geometric poses, a girl on a boy's back, figures double and duplicate under Kate Elliott's cool blue lighting. Alexander Calder's art works, his mobiles and stabiles, come to mind.
And finally, a celebration of youth and spring in the bucolic Brahms Hungarian: girls in floaty summery frocks and boys shirtless in smart waistcoats (costumes Fotini Dimou) dance the day away. Kepekli's lighting shifts the mood and the time of day. Dreamy duets, bouncy solos, an introspective, almost classical one from Monique Jonas, the burgeoning of spring and young love…
A change in tempo and vivacity, there's folk dancing, clapping, dash and tease, and a wonderful Hungarian drawing out of musical phrasing, which wrong-foots the audience. Seductive, sexy, and the music oh so familiar, Brahms Hungarian has the audience on its feet before it's finished.
Ridgway's fingers dance over the keyboard of the grand piano and dancers Elly Braund, Carmine De Amicis, Joshua Harriette, Jennifer Hayes, Monique Jonas, Nicholas Shikkis, Ellen Yilma and, apprentices through the Postgraduate Department of London Contemporary Dance School, Melissa Braithwaite and Jason Tucker do Alston proud.
His trademark love of music and his signature choreographic style of classical arms and airy capers bring the slightly younger Mark Morris to mind and surprisingly in places I see Michael Clark's indebtedness, too. There is a moment when I think that a particular episode would look good in pointe shoes. I look forward to his second and last season here. "There's life in the old dog, yet"—even with a ruptured Achilles tendon… (Graham Watts programme notes and interview).
Reviewer: Vera Liber