Ding Dong the Wicked
Caryl Churchill
Royal Court Theatre Downstairs
–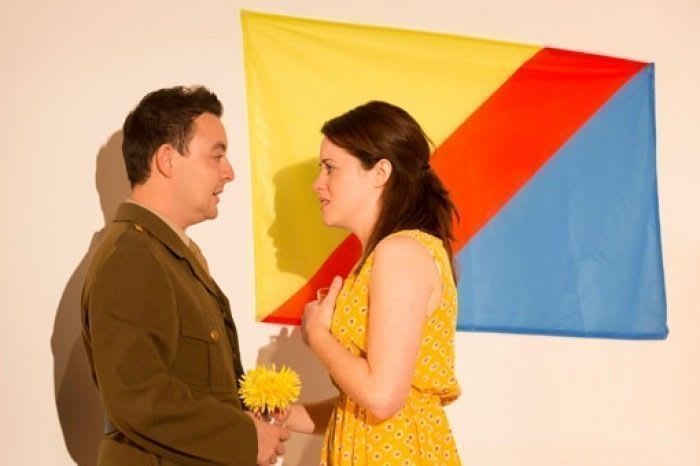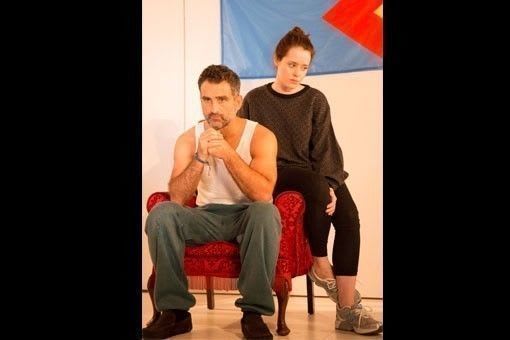 As a curtain raiser for Love and Information, Caryl Churchill has written this sliver of a play that lasts only 20 minutes but still contains a characteristically strident but whimsical message.
Dominic Cooke directs a cast of six, of whom Sophie Stanton and John Marquez particularly catch the eye, in a vision of a dystopian future told twice with reverse symmetry.
It therefore starts and ends with the same act but this takes on completely different meaning, while the centre point is marked by a scene change in which every facet of the uncredited Miriam Buether's set is reversed.
What goes on either side of this divide is a look at two extended family or neighbourly groups in a pair of unnamed countries that are each riven by some kind of bitter war, possibly with the other.
The dialogue seemingly uses all of the same words, to a degree jumbled up between halves to give a somewhat different message.
The most significant elements are a soldier involved in a war from which everyone imagines that he will only return in a coffin, an unseen female of indeterminate (and probably differing) age and a TV scene that really gets the parties fired up.
Ding Dong the Wicked is one of a long line of plays by Miss Churchill that takes a starkly politicised view of our future thereby obliquely commenting on the world today, while playing around with theatrical form as an integral part of its attraction.
It would certainly be worth a visit prior to seeing Love and Information but some may balk at making a special journey to Sloane Square for such a short play, even from such a distinguished playwright.
Reviewer: Philip Fisher