Dinner with Friends
Donald Margulies
Oliver Mackwood with Debbie Hicks and Tim Johanson
Park Theatre
–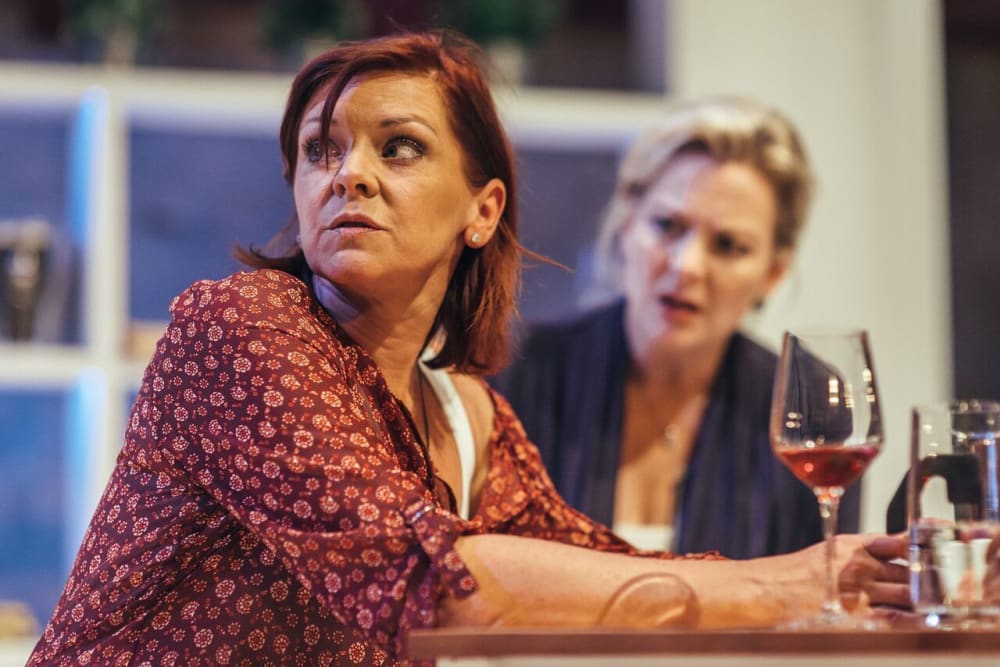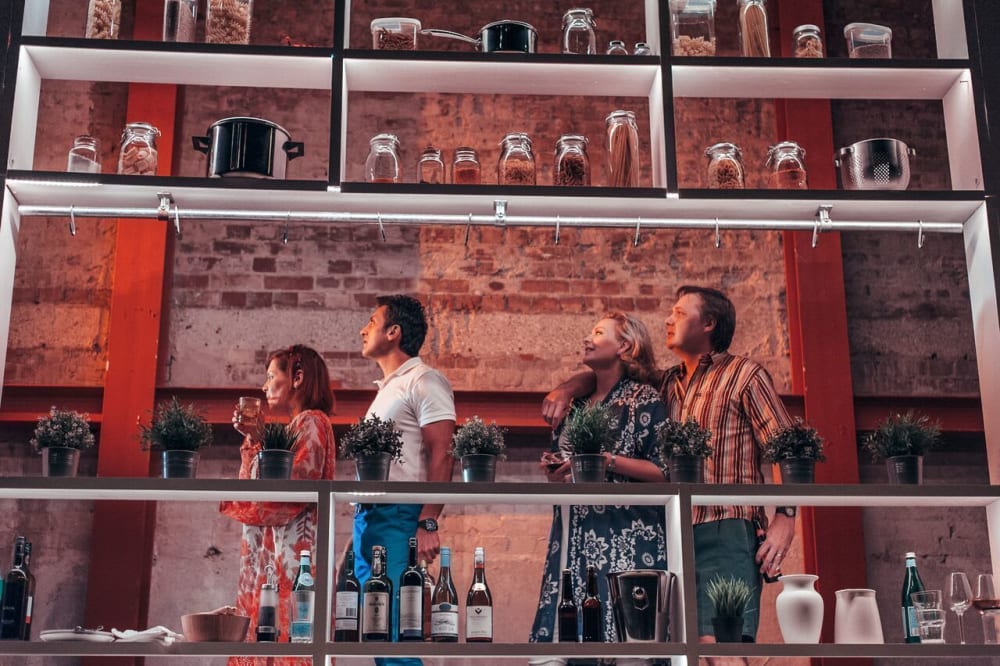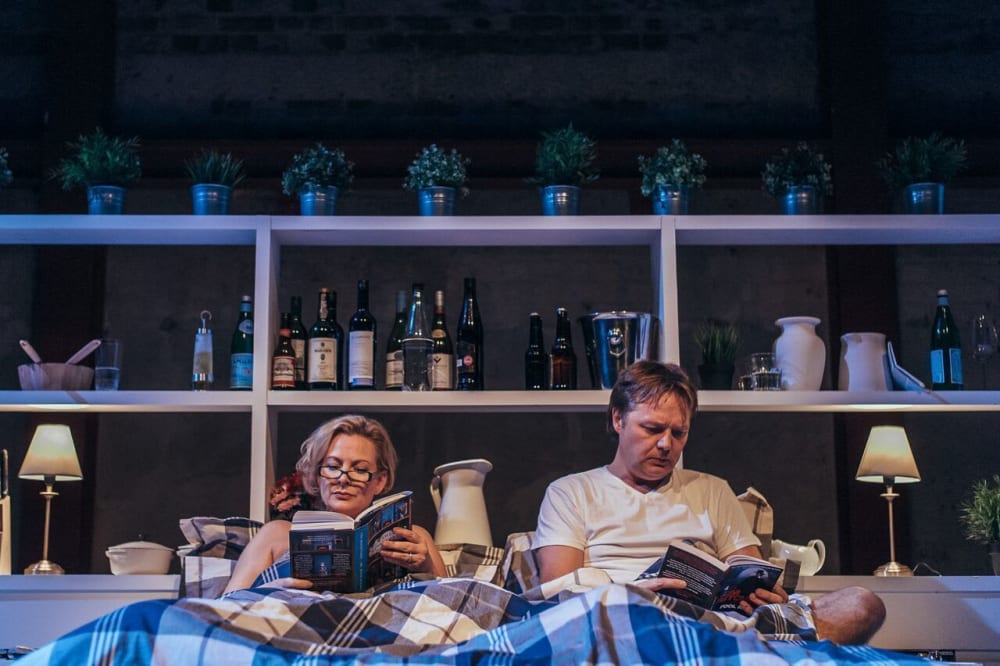 While it might aspire to be a serious drama about the difficulties of marriage in the firing line of multiple midlife crises, in the final reckoning, despite its Pulitzer Prize for Drama, the highly schematic Dinner with Friends falls more squarely in a region somewhere between sitcoms, rom coms and upmarket soap operas.
Donald Margulies, who has since written the far superior Time Stands Still, which has yet to enjoy its UK première, uses this 2¼-hour piece from 1998 (first seen in London three years later with a cast that included Samantha Bond and Elizabeth McGovern) to contrast the marriages of two couples, comprising pairs of best friends.
Under the direction of Tom Attenborough, the action takes place largely in the stylish, David Woodhead-designed New York home of happily married Gabe and Karen, respectively played by Shaun Dooley and Sara Stewart.
One of the reasons why this pair of foodie bores gets along so well is a mutual ability to demonstrate remarkable insensitivity without noticing.
This certainly comes to the fore when their guest, Finty Williams playing mother of two Beth, tearfully explains that her husband's absence at the titular Dinner with Friends is not merely a business trip but his desertion after a dozen years for a younger, livelier model.
If the home team's behaviour in the wake of this devastating news is strange and never more than cod sympathetic, Beth acts little more rationally when Tom unexpectedly reappears late the same night.
Hari Dhillon's character is bent on self-justification, which he takes from the marital home to the conveniently awake friends, despite everyone's protestations of lack of interest.
Strangely, while defending himself, he does not use the nuclear grade ammunition that is only released in the closing scenes of an evening where every move and mood change seems to be plotted for effect rather than similarity to real-life.
The remainder of the play allows unprecedented levels of navel-gazing. Even so, much of the psychology of this play lacks coherence although, after the interval, there is the novelty of travelling back a dozen or so years to the house party in Martha's Vineyard where Karen and Gabe introduce the unlikely, ultimately doomed couple to each other for the first time.
Dinner with Friends can feel more like an intellectual game than a coherent play, with the characters put into a series of situations so that viewers can see how they react. Sometimes those reactions are interesting, amusing or even insightful but they do not gel to build detailed portraits of living, breathing people.
There may well still be a good market for light comedies of this type particularly on TV or in cinemas rather than on stage, where it is far easier for relatively sophisticated audiences to question anachronisms, inconsistencies and unconvincing behaviour.
Reviewer: Philip Fisher