Don Quixote
Choreography by Marius Petipa and others, music by Ludwig Minkus
The Mikhailovsky Ballet St Petersburg
London Coliseum
–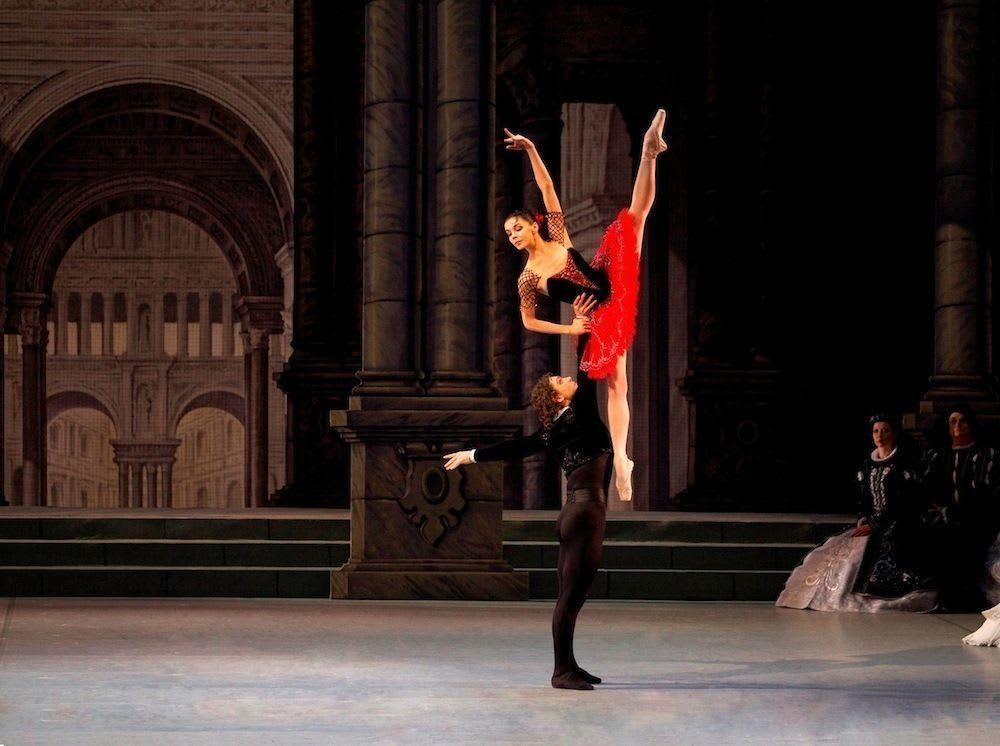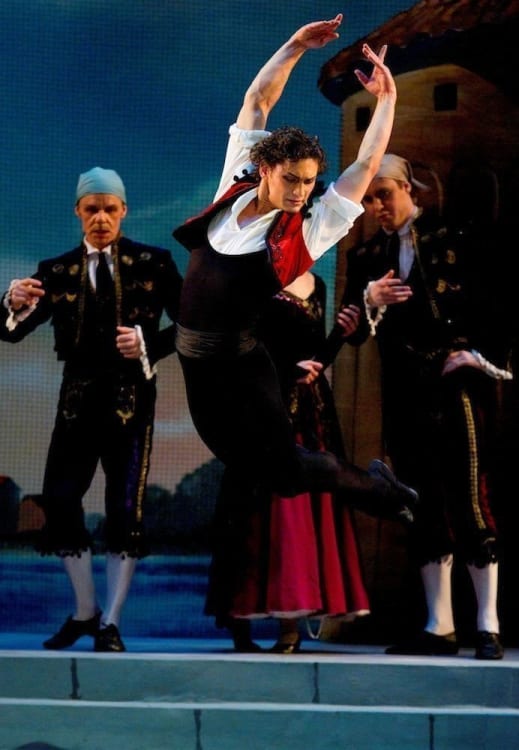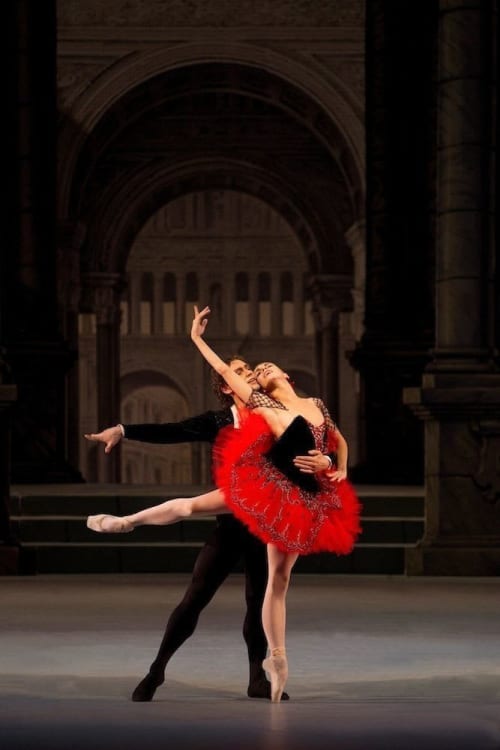 First presented at the Bolshoi in 1869 Marius Petipa's Don Quixote ballet (music by Ludwig Minkus), very loosely based on Cervantes' epic picaresque novel, has been compressed, shaped and reshaped over the years.
Alexander Gorsky restaged it in 1900 in Moscow, and again in 1902 at the Mariinsky (with Mathilde Kschessinska as Kitri, Nicholas Legat as Basilio, Enrico Cechetti as Sancho Panza), Fyodor Lopukhov in 1923, Kasyan Goleizovsky in 1940, with additional modifications by many hands over the years, Pyotr Gusev and Nina Anisimova in 1946.
All these and more Mikhailovsky Ballet's Principal Guest Ballet Master Mikhail Messerer incorporates into a three-hour version, which premièred in St Petersburg April 2012.
Known more for its firework gala pieces, the unwieldy full-length comic romance scenario, in three acts and a prologue, however, is a great company ballet, showing off the Mikhailovsky Ballet's strengths and fine stable of dancers.
Hammy acting, mime, wit, humour, and good-natured exuberant fun, stagy sets, children's dumb show, toreadors, gypsies, a white ballet dream sequence, an old nag of a live white horse and docile donkey crowd the stage in colourful dynamic tableaux vivants.
Marat Shemiunov, tall and thin, resembling the famous Nikolai Cherkasov in Grigori Kozintsev's 1957 Don Quixote film, with his squat comic squire Sancho Panza (Alexey Kuznetsov), peripheral to the ballet's love story of inn keeper's daughter Kitri and penniless barber Basilio, whom her father doesn't want her to marry, give the ballet its tenuous framework.
Don Quixote is knocked out by tilting at windmills and by his visions; Panza has the wind taken out of his sails by being tossed high in a blanket. But all ends happily in the Duke's court, costumed by Vyacheslav Okunev, with a dance display that lifts the roof.
High-leaping Alexander Omar and supple Mariam Ugrekhelidze are a fiery gypsy couple out of Pushkin or Lermontov, Anna Kuligina is superb in her variations, Irina Kosheleva (who looks so remarkably like Ekaterina Borchenko one questions the cast list) a commanding Queen of the Dryads, Veronica Ignatyeva a flighty Cupid, Valeria Zapasnikova a dazzling Street Dancer, Evgeny Deryabin makes a fine tall elegant toreador poseur Espada, splendid in tight white outfit and red cloak, and the boys' cloak and knife numbers bring to mind the vigour of the Polovstian dances.
Dancing with freshness and inexhaustible energy, at the heart of the production are the hard-working loving star couple Natalia Osipova and Ivan Vasiliev in their signature roles. Partners off stage, individually they are incredible, together they charm us out of our seats. A lengthy standing ovation and bouquets thrown on the stage, the audience is reluctant to let them go. They can afford to look pleased with themselves.
One hand lifts, no hands fish dive, daredevil leaps from both, the roles suit them down to the ground, she tomboyish and skittish as Kitri, he a cheeky boy faking his own comic suicide to get her father's permission to marry, grabbing his chances (and her breasts).
After Osipova's triumph in Giselle, it is Vasiliev's turn to bask in the limelight a little. The lack of aesthetic proportions for a danseur noble he makes up with heart-stopping flight, soaring in impossible double cabrioles derrière en l'air, scissor jumps, double split and shuttlecock corkscrew turns in the air that defeat the eye, and great warmth. He even manages to snatch a kiss from Osipova in mid-turn. You can't get more in the moment than that.
It now goes without saying that Osipova dances with vivacious élan, feet hardly touching the ground, fouettés knocked off perfectly on the spot, as are his. The final court scene dancing is a spine-tingling dazzle. She dances as if born on pointes, speedy and natural, her giddy pirouettes and alternating retirés en dedans and en dehors the fastest I've seen.
An onslaught of virtuoso dancing that leaves one exhausted and at the same time asking for more even if one has to sit through exposition and padding. Bravissimo, indeed.
Reviewer: Vera Liber