Driving Miss Daisy
Alfred Uhry
Julian Stoneman Associates
Churchill Theatre, Bromley
–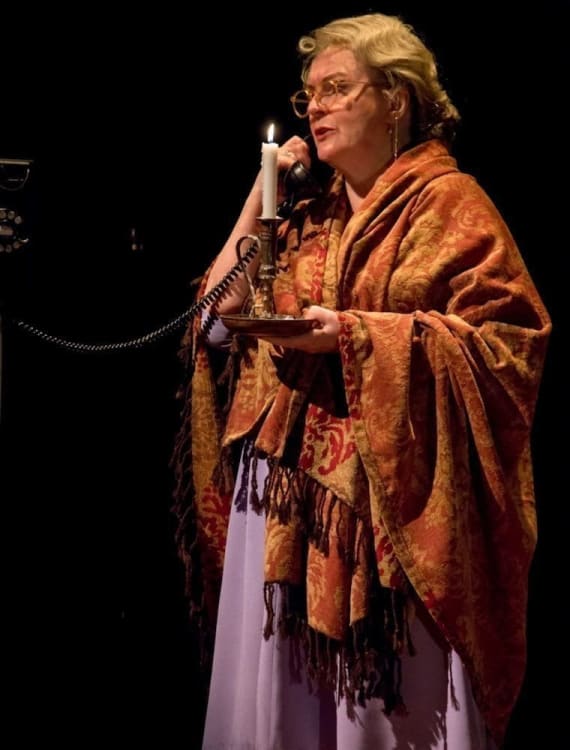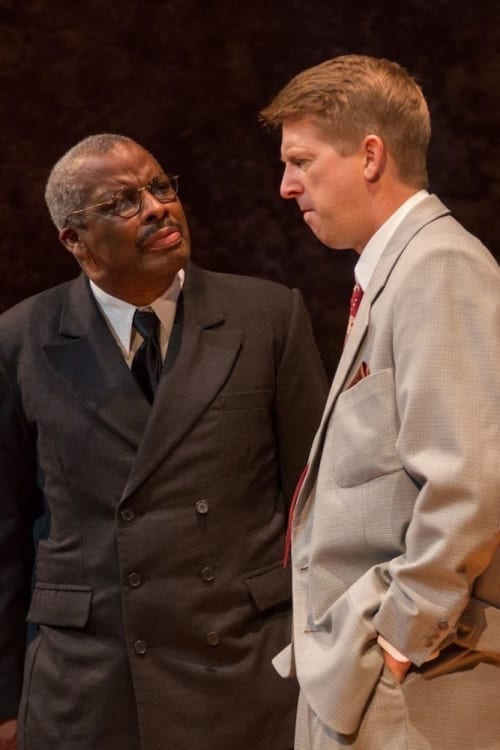 Driving Miss Daisy is the Pulitzer Prize-winning play that writer Alfred Uhry adapted for the film of the same title which won Oscars, Golden Globes, BAFTAs and more, for him, the cast and the creative team.
These are big shoes to step into for those behind this production, but its pre-tour sell-out runs on Broadway and in London's West End plus the need for extra performances to be added to the schedule signal the success with which they pull it off.
Driving Miss Daisy is the initial tranche of what is called the Atlanta Trilogy—The Last Night of Ballyhoo and Parade with music and lyrics by Jason Robert Brown, making up the set—in which Atlanta-born Uhry looks at racism, discrimination and being Jewish in the southern states of America during the first part of the twentieth century.
This play spans the period between the late 1940s and 1970s. In it, African American Hoke Coleburn is employed by 72-year-old Daisy Wetheran's son, Boolie, to be her driver when she becomes unable to drive herself.
Set in her ways, resistant to the idea, fearing for her independence and that others will think she is rich and has airs, Hoke's patience is tried but not found wanting, as he sits in her kitchen waiting to take out the car. From the car park of the supermarket on their first trip, a triumphant Hoke phones Boolie to report success: "Only took me six days." he says "Same time it took the Lord to make the world!"
The relationship between Miss Daisy and Hoke prospers in tiny moments, over time, and in the sharing of experiences and memories into a solid, trusting friendship. It ripples out gently from small beginnings, a barely grudging tolerance of Hoke, to the enormity of the admission he is her best friend—it is an understated and compellingly touching moment when Daisy reaches for his hand.
Barriers can be heard crashing silently down as their story evolves reflecting the changing racially turbulence times and the anti-Semitic undertones of Georgia society across the decades but without at any point labouring the parallels.
The play is delivered on a simple, effective set with unobtrusive projections that give a backdrop to the carefully written, humorous and illuminating text.
Gwen Taylor plays Daisy Werthan and Don Warrington, Hoke Coleburn. They age beautifully together, with the occasional sparring of an old married couple. Gwen Taylor is unsentimental in her decline as Don Warrington is genuine in his devotion to her—a truly heart-warming performance.
Ian Porter is a good-natured Boolie Werthan, injecting a younger energy into a piece that otherwise moves lingeringly. He is sincere in his love, and frustration, for his mother, again, without ever being mawkish. His, like Taylor's and Warrington's is a well-pitched subtle performance in a play whose eloquence is in its simplicity.
Reviewed at The Churchill Theatre, Bromley; the tour continues to Eastbourne Devonshire Park, The Wycombe Swan Theatre and The Wolverhampton Grand.
Reviewer: Sandra Giorgetti