Ecstasy & Death: Petite Mort / Le Jeune Homme et la Mort / Etudes
Choreography by Jiří Kylián, Roland Petit, Harald Lander
English National Ballet
London Coliseum
–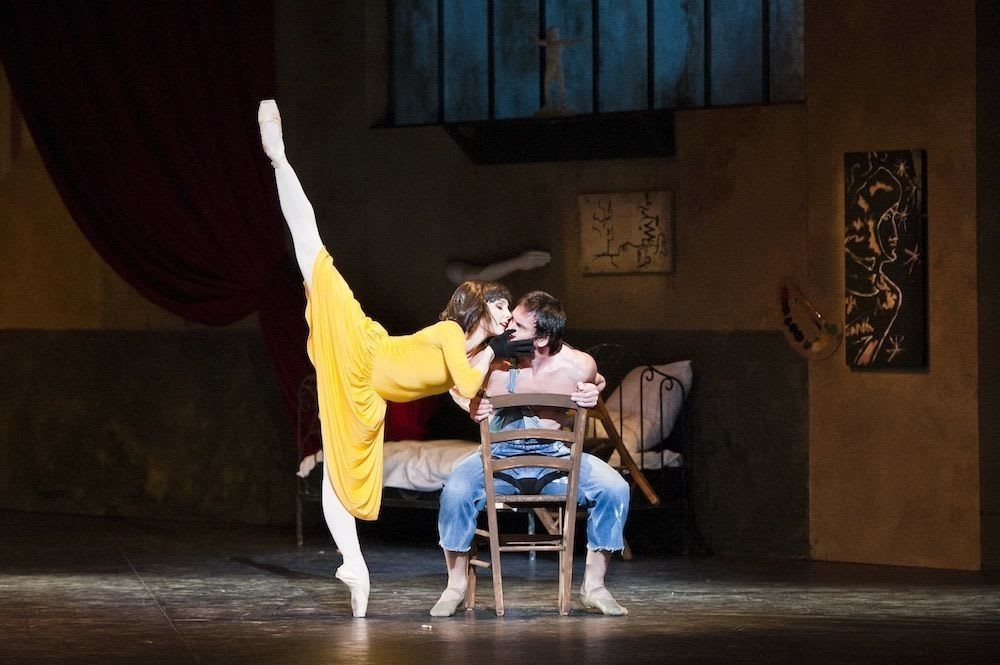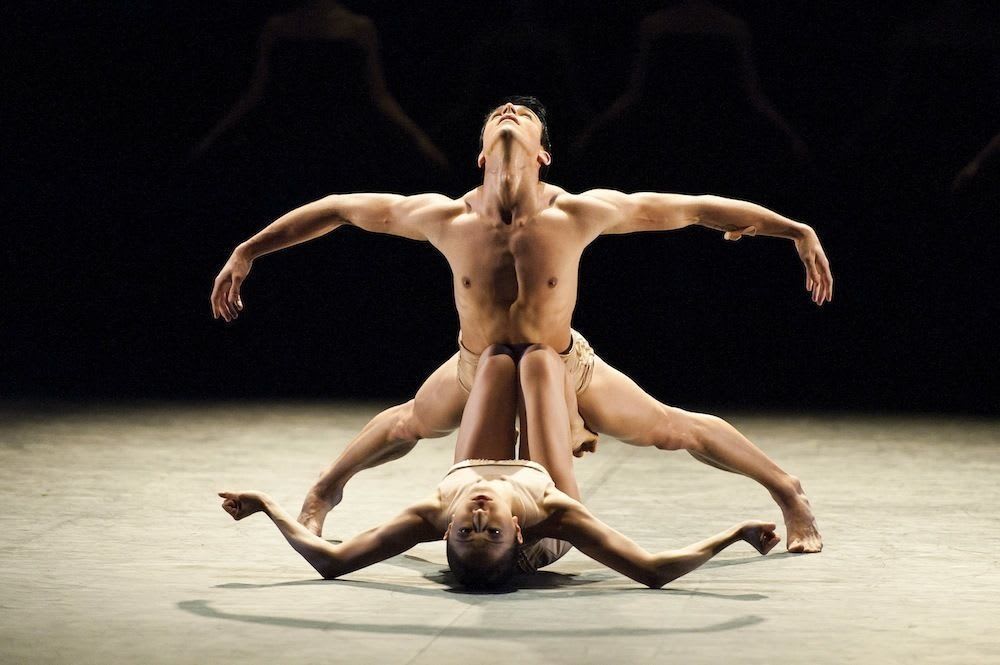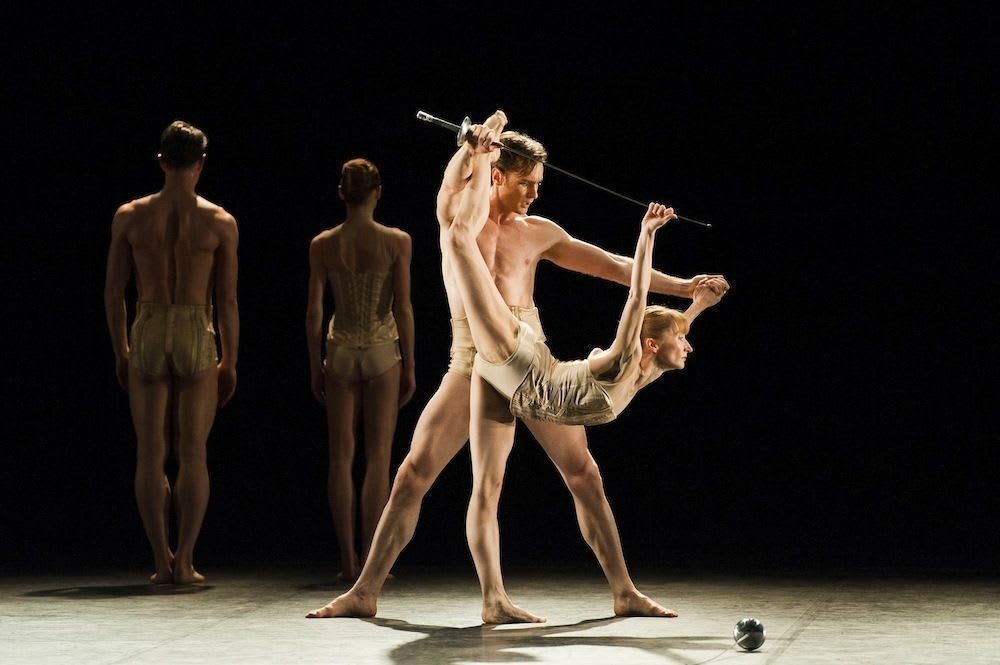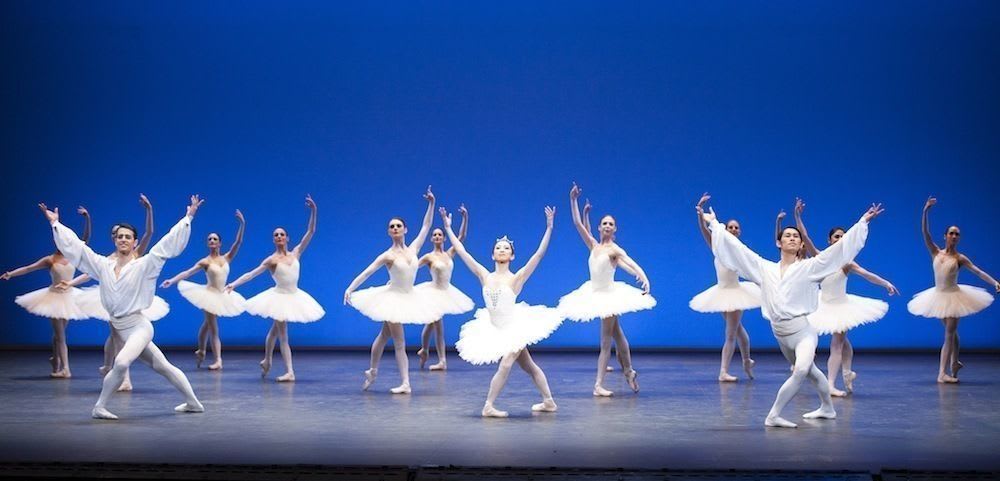 After Agony & Ecstasy: A Year with English National Ballet (2011 BBC Four) comes Ecstasy & Death, Tamara Rojo's first programme as artistic director for ENB, a statement of intent, a showcase for the company, and a personal wish fulfilment.
The wish fulfilment is Nicolas Le Riche, Paris Opéra étoile, celebrated interpreter of the main role, partnering her in Le Jeune Homme et la Mort (A Young Man and Death), the central ballet. She has captured him just in time. Now forty-one, Le Riche is not so much a jeune homme snared on the pike of passion as a man at the end of his tether.
Cocteau libretto, Cocteau-inspired set, French existentialism played out in an attic garret. Twenty minutes of searing melodrama, overwrought physicality, and Bach's Passacaglia in C minor. Though in 1946 the music was only added by Roland Petit at the dress rehearsal in 'accidental synchronisation'. It works beautifully.
When asked if Le Jeune Homme et la Mort was a ballet, Cocteau's reply was: 'Non, c'est un mimodrame où la pantomime exagère son style jusqu'à celui de la danse. C'est une pièce muette où je m'efforce de communiquer aux gestes le relief des mots et des cris. C'est la parole traduite dans le langage corporel. Ce sont des monologues et des dialogues qui usent des mêmes vocables que la peinture, la sculpture et la musique.' (Jean Cocteau, La Difficulté d'être, 1947.)
Over the years, this fatalistic erotic fantasy has been danced by Jean Babilée, the role's first interpreter, Rudolf Nureyev, Mikhail Baryshnikov, Le Riche, and in 2011 when Petit died, Ivan Vasiliev, guesting with ENB, dedicated his performance to him, taking no fee, and his soaring dancing gives the lie to Cocteau's statement that it's not dance.
Rojo in yellow dress and black gloves is the vamp 'the young man' has been waiting for, time ticking away, but she is a tease, a prick-teasing dominatrix, her pointe shoe caressing his groin. Cigarettes are smoked, chairs are thrown, table upturned, there is only one outcome. She provides the noose. And, in white gown, blood red cloak, and death head mask, she leads him over the rooftops of post-war Paris.
Love and death, l'amour et la mort, so closely linked by the poets, the essence of life, Jiří Kylián gives expression to in his twenty-minute abstract dance piece Petite Mort, the little death, the orgasm, to the slow lyrical movements from Mozart's exquisite piano concerti, K488 and K467, the latter now forever linked with Bo Widerberg's 1967 Elvira Madigan film, music that lulls, caresses one into a Romantic acceptance of death.
Not panting sweating passion but a lingering sigh, a coming together in perfect gentle harmony, each a mirror image of the other. Six men balance and toy with fencing foils, a nightmare of precision and dexterity in rehearsal one would imagine, to drop one in the opening silent moment would be shocking. A preparation for the real thing?
A billowing cloth reveals their six female partners, dressed like them in Joke Visser's flesh-coloured corset costumes. The choreography is intricate and complex, the contact work precise—a hand, a foot, a calf, then a thigh cradle a head, as the couples twist and balance, the women swimming in the men's arms, the men flying balanced on women's knees.
Kylián's Petite Mort is not without wit. The men may have their foils, but the women have their gowns. Emerging out of the shadows in period black gowns, they move as if on castors. They are on castors, the gowns that is, partners in the women's cheeky allure.
A mix of lead and first principals, first soloists and soloists, first artist and artist, Rojo is giving them equal space to shine, all debuting in the roles in the company's first performance of Kylián's 1991 creation for the second centenary of Mozart's death. And they are wonderful.
Ecstasy and death figure in the demanding Etudes, the longest of the three pieces presented, only insofar as the demands of classical ballet, its rigour, flair, and tenacity, exposes dancers to adrenalin high ecstasy in successful execution, stage mortification in failure and spearing on critics' poison pens.
In the ENB repertoire since 1955, Harald Lander's 1948 company showcase number, music by Knudåge Riisager from Czerny's piano tutorial Etudes, is about the nuts and bolts, the building blocks, of the classical technique, fifty minutes of exposition from simple repeat barre work to centre floor work, from Romantic variations to the ultimate virtuoso big numbers.
David Mohr's lighting picks out legs in motion, dancers' silhouettes, till the stage is ablaze with some forty dancers in white tutus, in black tutus, in sylphide gauze, men in white, storming through the fouettés, pirouettes, grands jetés in an exhausting orgy of classical bravura dance as the music reaches fever pitch.
Audience favourite Vadim Muntagirov, James Forbat, Esteban Berlanga and Erina Takahashi (wonderful arms) lead, but Rojo demands much of all her company. It is obvious there's to be no slacking, and the dancers rise to her challenge, dancing themselves into a dizzy spin, the whole company put to the test.
Following so soon after the Mikhailovsky Ballet, who raised the benchmark considerably, Rojo is taking a risk with the safety-net free Etudes, but one gets the impression risk-taking is her comfort zone. 'I want to make audiences hold their breath'. Look out for cast changes. Tamara Rojo will be dancing in Etudes in some performances, Ivan Putrov (he was in the first night audience) will be guesting in Le Jeune Homme et la Mort.
Reviewer: Vera Liber