Emerging Dancer 2015

English National Ballet
Queen Elizabeth Hall Southbank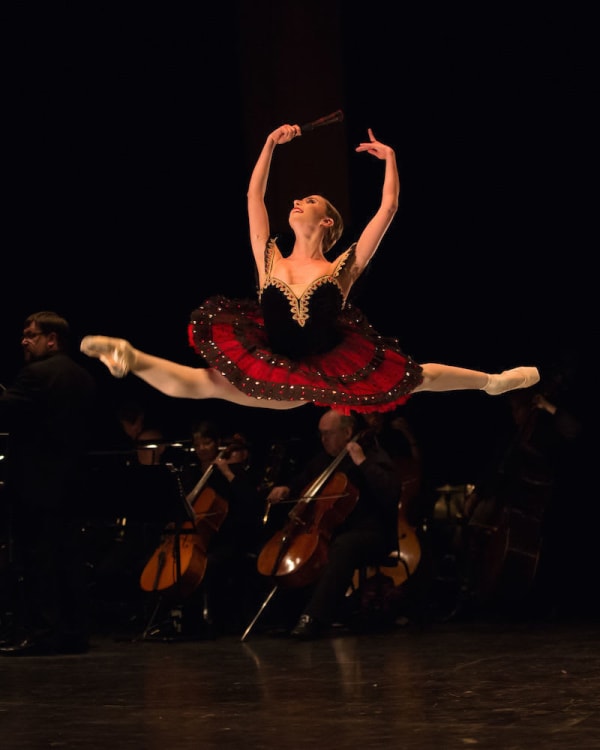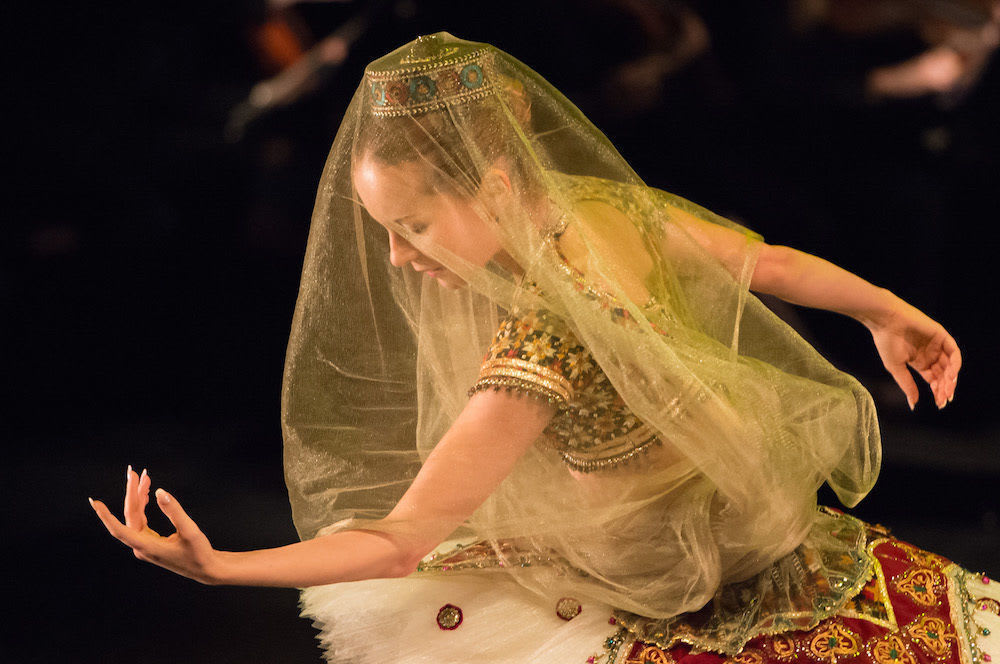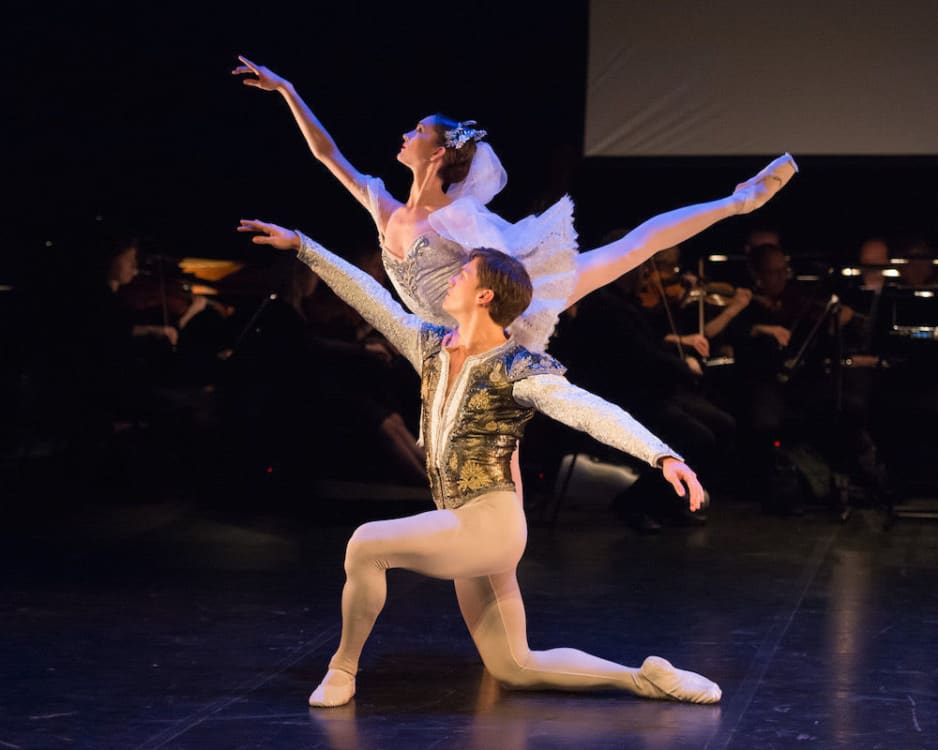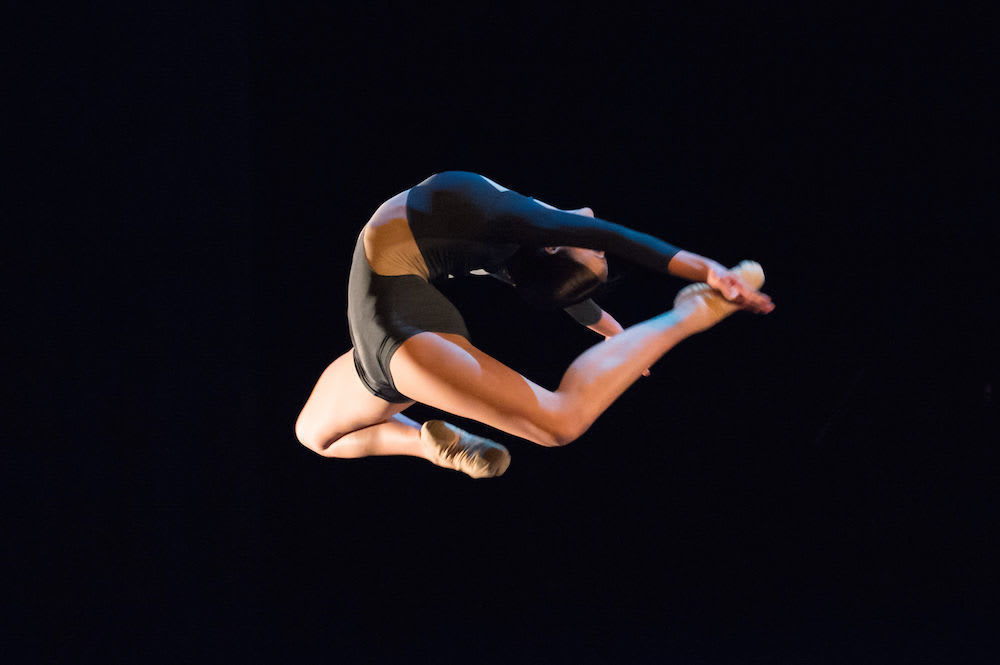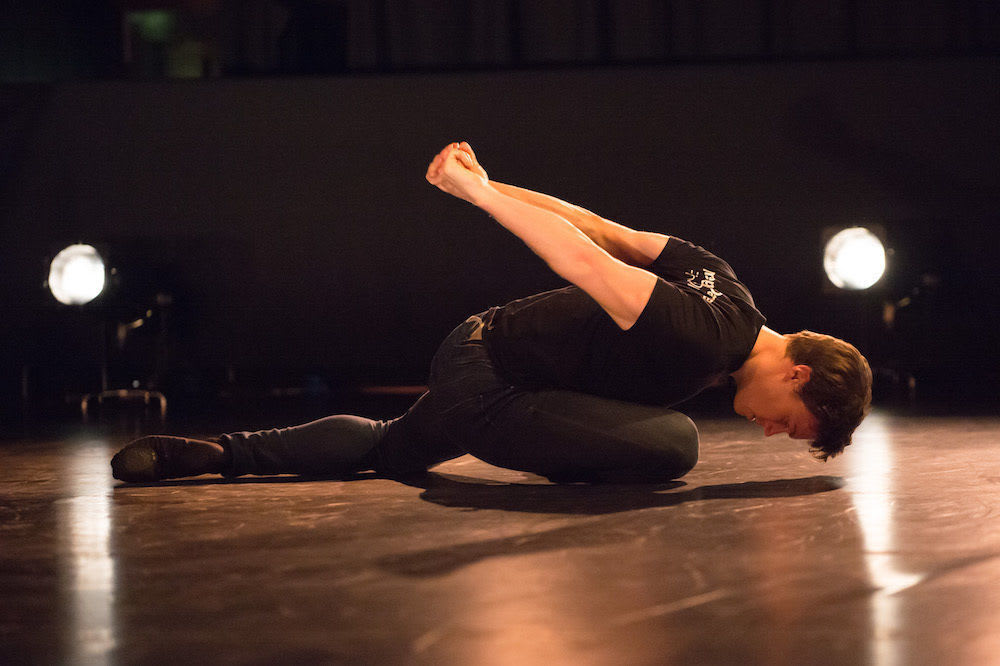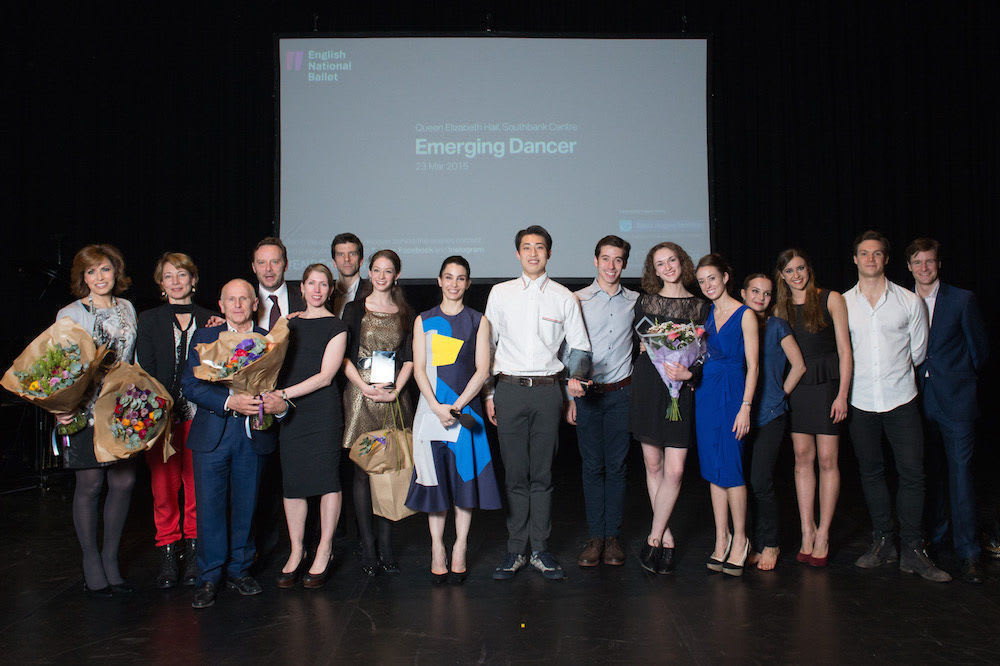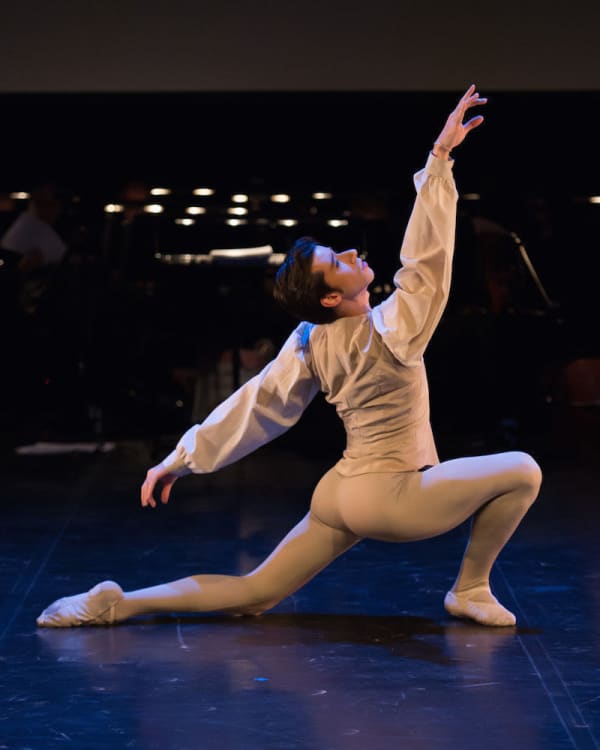 Kung fu's loss is ballet's gain. Jinhao Zhang, winner of tonight's English National Ballet's Emerging Dancer 2015 Award, describes in his statement video how as a skinny boy of four his mother thought kung fu would build him up. The classes were full, but there was ballet next door. He was the only boy. And thus are legends made. But I'm leaping ahead.
Queen Elizabeth Hall is packed and buzzing with friends, family and fans for the sixth annual Emerging Dancer competition, in which eight (seven in actual fact) finalists are about to show them and the judges (Leanne Benjamin, BalletBoyz Michael Nunn and William Trevitt, Tamara Rojo, Wayne Sleep and Didy Veldman) what they can do.
ENB artists and junior soloists Isabelle Brouwers, Anjuli Hudson, Jeanette Kakareka, Katja Khaniukova, Vitor Menezes, Max Westwell, and Jinhao Zhang—James Streeter has had to drop out because of injury—perform pas de deux extracts from fiendishly demanding classical ballets, and a solo each.
They also have to overcome a bare, exposing, black stage that is too small for their grand pas de deux, with the English National Ballet Philharmonic behind them on the stage. Conductor Gavin Sutherland has to turn round to check on the pace of the dancers. Not ideal conditions, but nothing a touring company like ENB isn't used to.
Streeter is replaced by Ken Saruhashi as a non-competing partner with Katja Khaniukova for the pas d'esclave from Le Corsaire. They are the first couple to perform and her nervousness shows.
Anjuli Hudson and Vitor Menezes follow with Satanella from Carnival in Venice—little known here—more Petipa choreography. Musicality is such a vital part of a good dancer, and Cesare Pugni's tests them both, though both try for vivacity.
Jeanette Kakareka and Max Westwell do the La Bayadère scarf pas de deux, which really could do with more space. She has the most exquisitely elegant and lyrically graceful arms, whilst he powers through his leaps.
The final couple, Isabelle Brouwers and Jinhao Zhang, has chosen the crowd-pleasing showy gala favourite pas de deux from Don Quixote, and this is the winner. One hand lifts, fast footwork, flashing eyes, and no sign of nerves.
The audience recognizes quality immediately and cheers break out before the end. The piece suits them very well: he is a cool customer, she a personality that crosses the footlights, playing at and with her audience. The audience has to be snared—charisma matters big time.
Khaniukova overcomes her nerves in her solo and gives gentle form to Christopher Marney's Continuance choreography set to Fabio D'Andrea's Piece for Christopher.
Westwell goes for Christopher Bruce's narrative Swansong (created 1987 for three dancers, music Philip Chambon), all angst and emotion, a lonely man, a chair and a stream of light, torture and interrogation...
Hudson, Kakareka and Brouwers take on more modern choreography, Tamarin Stott's Insert Name, Juanjo Arques's Lost in Thought, and Kenny Tindall's Brotsjor respectively, to taped electronica from Deyal, Auterche, and Ólafur Arnalds, short pieces revealing another grittier sexier side to the young women.
And Menezes is quite brilliant in the difficult Roland Petit's Nutcracker solo. His phrasing is sensitive to the gorgeous excerpt from Trio in E major by ETA Hoffman—trio played live on stage.
But the inevitable winner—it is harder to chose from the short solos, I really liked Menezes—again has to be Jinhao Zhang, who audaciously performs his own choreography to Saint-Saëns Dying Swan. Soft landing, great control, and no taped music for him either.
To round off the evening last year's winners, Alison McWhinney and Junor Souza, give a blistering reading of Liam Scarlett's No Man's Land (from Lest We Forget, which is to be revived at Sadler's Wells in September this year). A woman dancing with the ghost of her love lost in war; he dancing with her memory… What a difference a year makes.
One more award to come, the People's Choice Award voted for over the year: the deserving winner is first soloist Laurretta Summerscales. And that's it for another year. ENB's AD Tamara Rojo thanks everyone, not least its sponsors Talbot Hughes McKillop, who have been with the Emerging Dancer from the very beginning.
Reviewer: Vera Liber