Extravaganza Macabre
Devised and performed by Clare Beresford, Dominic Conway and Alexander Scott
Little Bulb Theatre
Battersea Arts Centre
–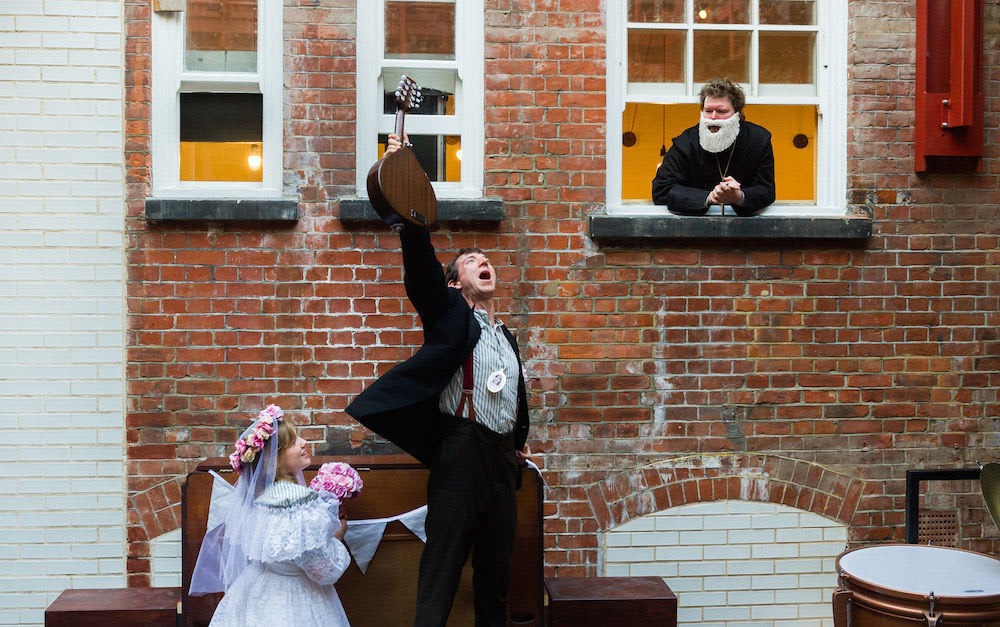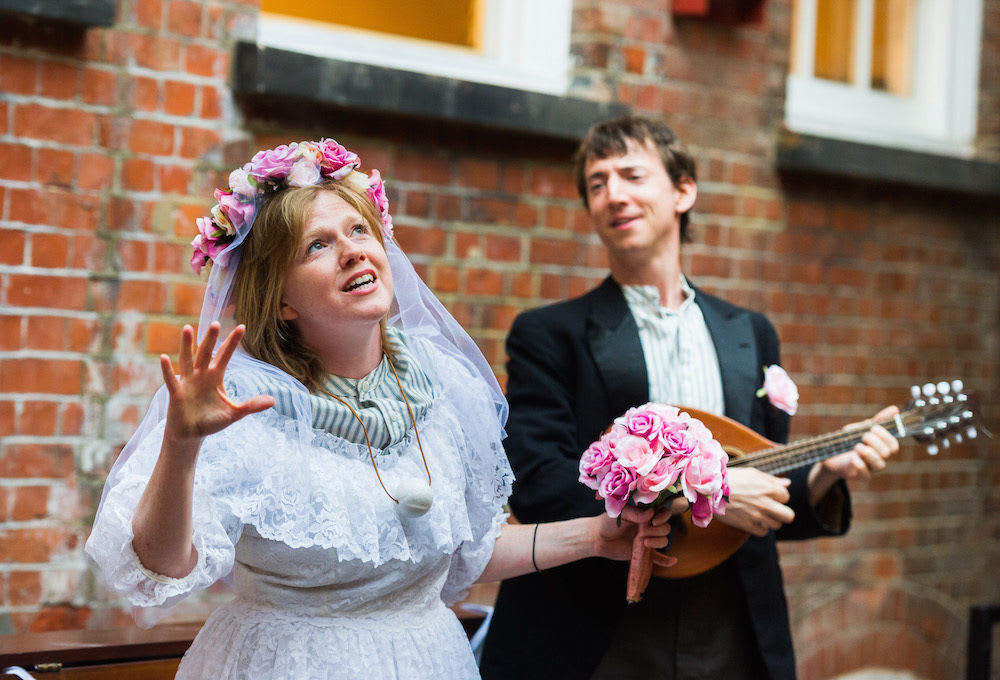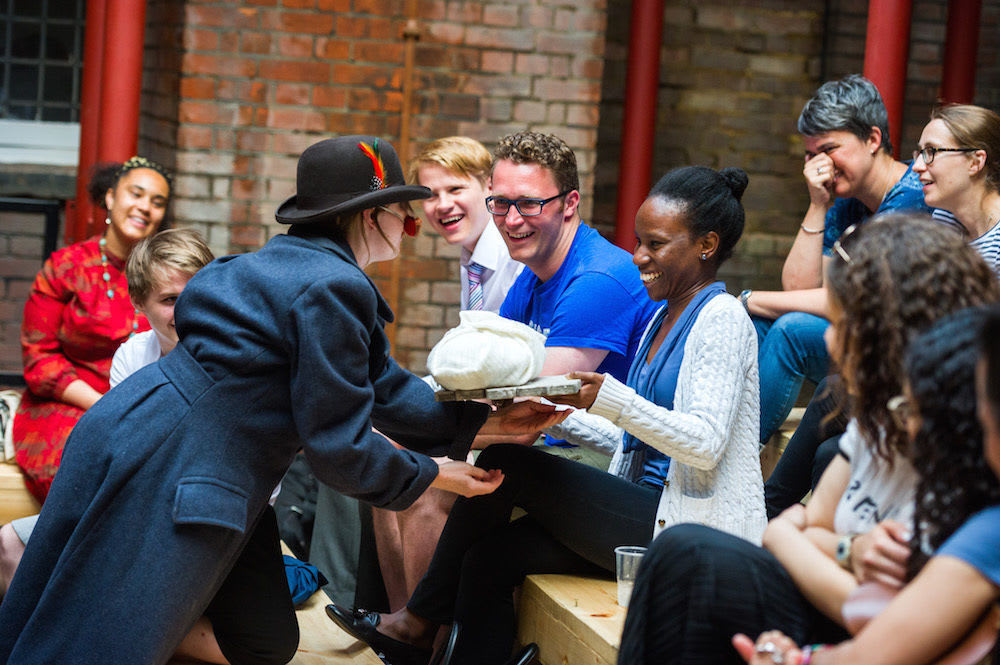 An engaging, charmingly bonkers, faux naïf delight from beginning to end: Little Bulb Theatre strikes again—with tongue-in-cheek Victorian melodrama (in the true sense of the word) Extravaganza Macabre. Euphoniums announce start of play.
A preposterous tale of star-crossed lovers, sorcery and daring-do is put before us, a devised musical work with original songs that smacks of Monty Python silliness, Victorian London penny dreadfuls, and Shakespearean tragi-comedy—well, "the cup of Avon" is called upon by Alexander Scott, narrator, dastardly villain, priest, Cornish seaman, musician, with a certain 'Tiger Lillies' flair.
Sweet-voiced Clare Beresford plays many parts: damsel in distress Elizabeth; orphan urchin with an unusual birthmark, to name but a couple. So does Dominic Conway (I wonder, has he ever thought of taking on Serge Gainsbourg… but I digress, as do our intrepid trio): the unfortunate mandolin strumming Ernest swept away by a wave on his wedding day; Elizabeth's spiritualist, "I'm lowering my barrier" catchphrase, maid in mobcap... But I mustn't reveal too much. An element of surprise is essential.
Other parts are given to unsuspecting hapless audience members—no fourth wall at all—who must rise to the challenge of remembering what came before in a convoluted tale with many unexpected twists, turns, and tangled coincidences. Do pay attention. Audience as extras on set, the waters of the Thames taking away the baby on a raft—don't ask—and as stage prop and prompt managers. And you can sing along…
All this in the newly-opened, tiny atrium Courtyard Theatre, its seating and standing capacity, I'm told, is a hundred. Haworth Tompkins Architects have built a fabulous balcony metal walkway for promenade spectators; downstairs, there's wooden seating and trapdoors in a removable floor. All this can be reconfigured if and when necessary.
A miniature versatile space, incorporating the building's brick and white tiled surroundings and windows which give the performance area another dimension, makes for a ready-made stage set. Clever, unpretentious, good-natured Little Bulb Theatre uses every inch. No wonder it was asked to inaugurate the space. Be sure to look up to the roof—for the deus ex machina moment.
Nose to nose with the three quick-changing actor / musician / singers, piano and drums, it is surprisingly easy to suspend disbelief; this is make-believe theatre at its best. Making up stories with wooden daggers and fencing foils, woolly-knit moustaches and beards, inanimate stand-ins that need some manipulation, pearls and golden lockets that will play a part in the resolution of the improbable tale, is more than child's play.
It takes talent, ingenuity and originality to parody, affectionately, traditional forms. This Little Bulb Theatre has aplenty (great ad-libbing, and sound effects, too), and visible pleasure in sharing it with us. Do bring your inner child; you won't be disappointed. Children aged eight and over are also allowed. Is this what home entertainment before the time of radio, television, cinema or multimedia was like?
Reviewer: Vera Liber