Falsettos
Book by James Lapine; book, music and lyrics by William Finn
Selladoor Productions
The Other Palace
–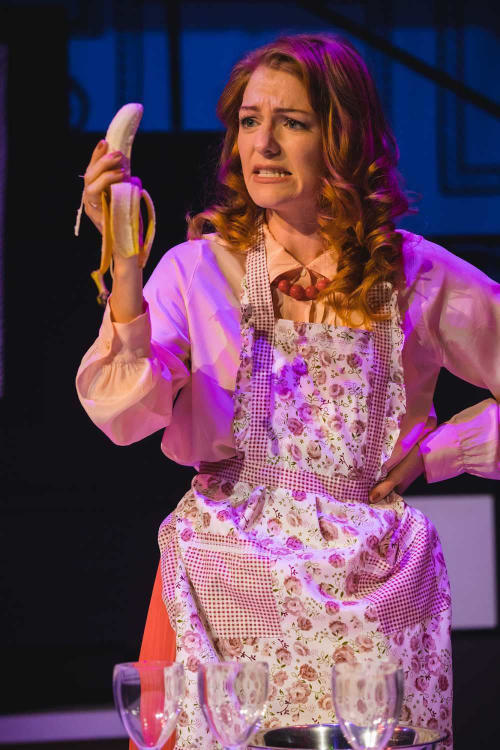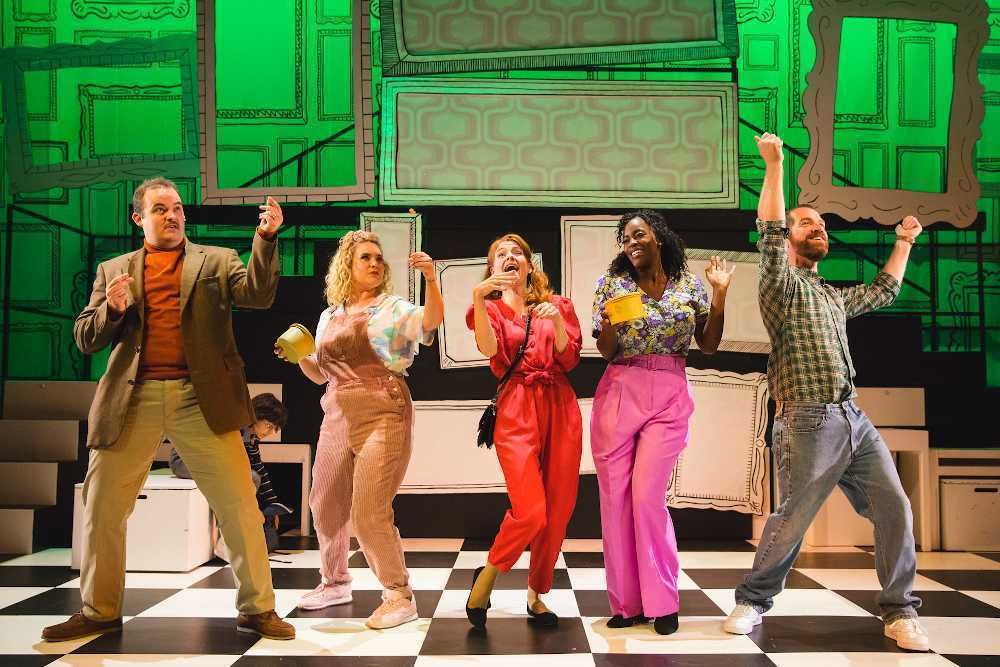 Given its undoubted quality and what would have been a vital message at the time, it is astonishing that this Tony-award-winning musical by the team behind Little Miss Sunshine has taken 27 years to make its first trip across the Atlantic from Broadway.
The 2½-hour work is actually the last pair of a trilogy of short musicals, March of the Falsettos and Falsettoland, centred around the complex at least partly autobiographical (for Finn) life of Marvin.
The belated European première is directed and choreographed by Tara Overfield-Wilkinson, who has been graced with a fine British cast led by Daniel Boys and Laura Pitt-Pulford.
At the performance under review, there were also sterling performances from understudy Matthew McKenna, who had only learned the role of Whizzer that morning—not that anybody would have known it—and young James Williams in the role of Jason.
The director also benefits from a set very cleverly conceived by P J McEvoy and built around dozens of pop art picture frames, which get filled by memorable images, some human, others projected.
This show is a plot-driven musical about New Yorkers and their neuroses, which immediately puts it into Woody Allen territory. However, in the much darker second half, given that this is a tale of gay men in the 1980s, it is almost inevitable that AIDS also takes centre-stage.
The opening song makes it clear that central figures are Jewish and this theme runs through the show.
From there, we discover that the unhappy marriage of Marvin and Trina played by the leading performers has broken up after the former was seduced by McKenna's handsome, promiscuous Whizzer.
The upshot is that every family member ends up in therapy with lonely psychiatrist Mendel played by Joel Montague.
While he may not cure every ill, Mendel does turn out to be lovable enough to secure a happy marriage with Trina, while young Jason proves himself a stronger mental character than anybody else that we meet.
While most of the songs are used to drive the plot rather than showcase the performers or become classics in their own right, several are memorable.
Early on, "Thrill of First Love", a duet between Marvin and Whizzer, is both tuneful and meaningful. The song that really brings the house down, thanks as much as anything to Laura Pitt-Pulford's heartfelt rendition, is "I'm Breaking Down", which could easily bring about tears of either laughter or regret.
After the interval, much-needed humour is injected by "The Baseball Game", while most of the other songs are full with pathos, none more so than "Jason's Bar Mitzvah".
Although it might seem an unlikely musical hit given the subject matter, Falsettos provides an intoxicating entertainment that effectively moves from wit to sadness, telling a convincing tale at the same time as allowing all of the performers to sing their hearts out.
Reviewer: Philip Fisher