Fatal Attraction
James Dearden
Theatre Royal Haymarket
–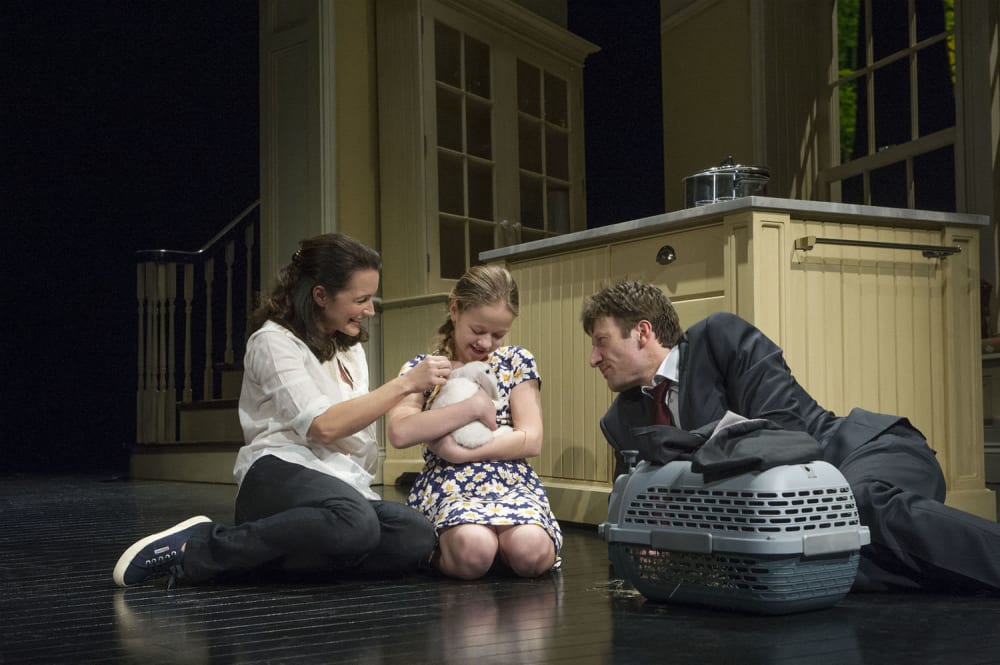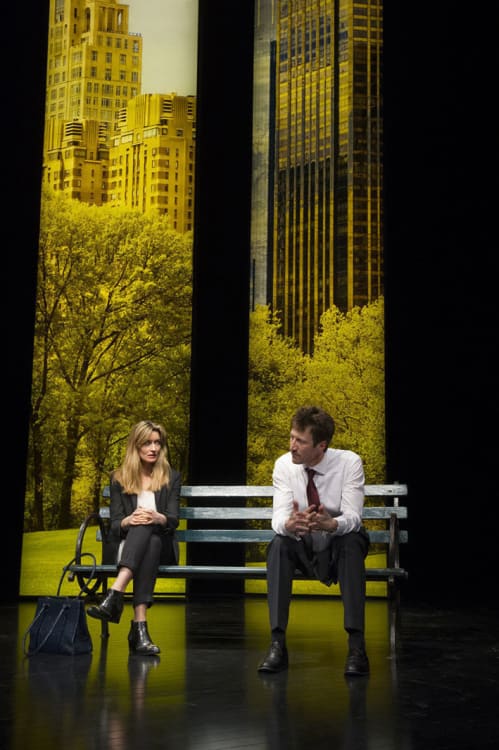 This stage version of James Dearden's popular Hollywood movie from 28 years ago, which unforgettably featured Michael Douglas and Glenn Close, does not deal in too many surprises. However, that is not what will persuade prospective visitors to buy tickets.
The biggest draw is likely to be Kristin Davis from cult TV show Sex and the City making her West End debut in the wake of colleague Kim Cattrall.
Add in the film's enduring popularity plus the prospect of Sir Trevor Nunn directing and there has to be every chance that the box office will be busy, even if the plotting can be rather pedestrian.
The story, gently updated to the current time, is narrated by and follows Mark Bazeley's Dan Gallagher, a hunky New York lawyer. He is happily married to Beth, played by Miss Davis, and they have the cutest daughter Ellen, Sophia Pettit proving absolutely charming on opening night.
It will not be giving too much away to say that when Beth visits Mom to look at a rural house, Dan goes drinking in a trendy bar and meets the hottest supermodel type imaginable.
By the end of dinner, the mutual attraction is obvious and rather than waving goodbye to Natascha McElhone as Alex Forrest, Dan spends the night with her. The consequences are much more devastating than a little anguish, since the literary editor just happens to be a manic depressive psychopath.
The interest thereafter will depend on individual viewers' tastes. Those who enjoyed the film will enjoy being shocked by the extreme behaviour and risk to wives, daughters and overweight, fluffy white rabbits.
The last of these fares worst, getting the kind of treatment that Shakespeare and Euripides tended, rather more tellingly, to save for children.
Those of a more intellectual disposition might be drawn in either of two directions. The parallels with Madam Butterfly are given somewhat heavy-handed treatment and but do create moments of beauty, courtesy of designer Robert Jones whose simple, minimalist sets are both effective and attractive.
Alternatively, one can muse on exactly where Mr Dearden believes that sympathies should lie. Clearly Beth and Ellen are badly done by. However, while red-blooded males might attribute blame to the shameless, if stunningly beautiful, temptress, that is not the end of the story.
As in David Mamet's Oleanna, the man arguably brings all of the trouble on himself and is really not that good a soul at heart.
As a result, it is likely that many couples will leave the Haymarket engaged in heated discussion on the question of whether Fatal Attraction is a sad story of a man terrorised thanks to one understandable lapse or a feminist morality tale in which an alpha male gets his richly deserved comeuppance.
Mark Bazeley and Natascha McElhone both do a solid job of portraying awkward characters under extreme stress. Kristin Davis plays a lower key role adequately without suggesting the kind of stage presence that distinguishes the best live performers from stars of large and small screens.
That won't matter to Sex and the City addicts, nor devotees of the Adrian Lyne movie, who in either case will inevitably be flocking into the West End to wallow in nostalgia.
Reviewer: Philip Fisher