Fiddler on the Roof
Book by Joseph Stein, music by Jerry Bock, lyrics by Sheldon Harnick
Music & Lyrics in association with Mayflower Theatre, Southampton
The Lowry, Salford
–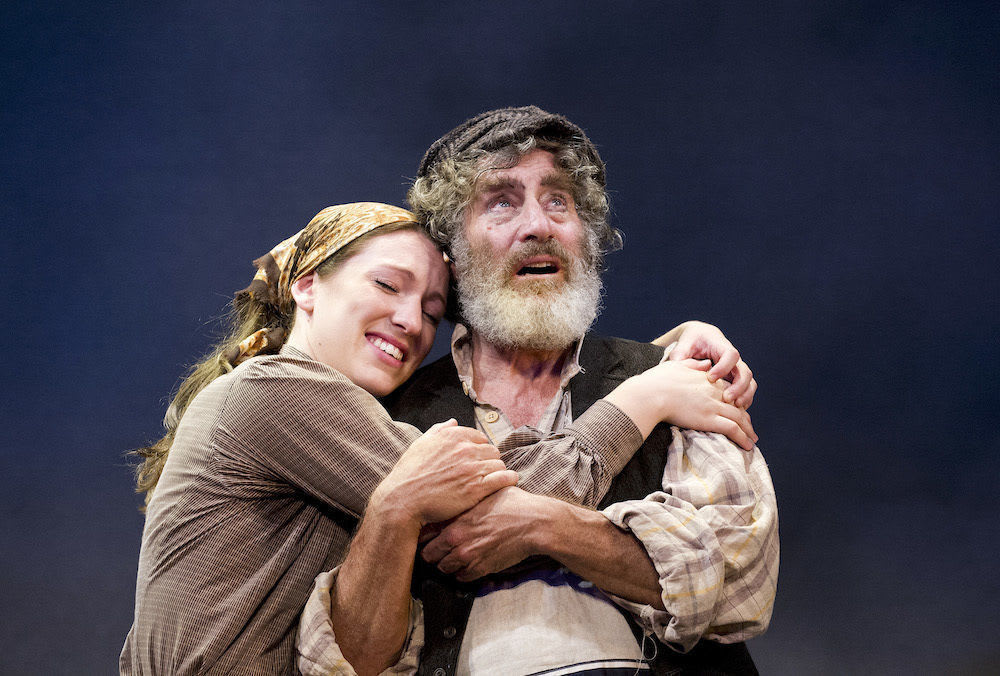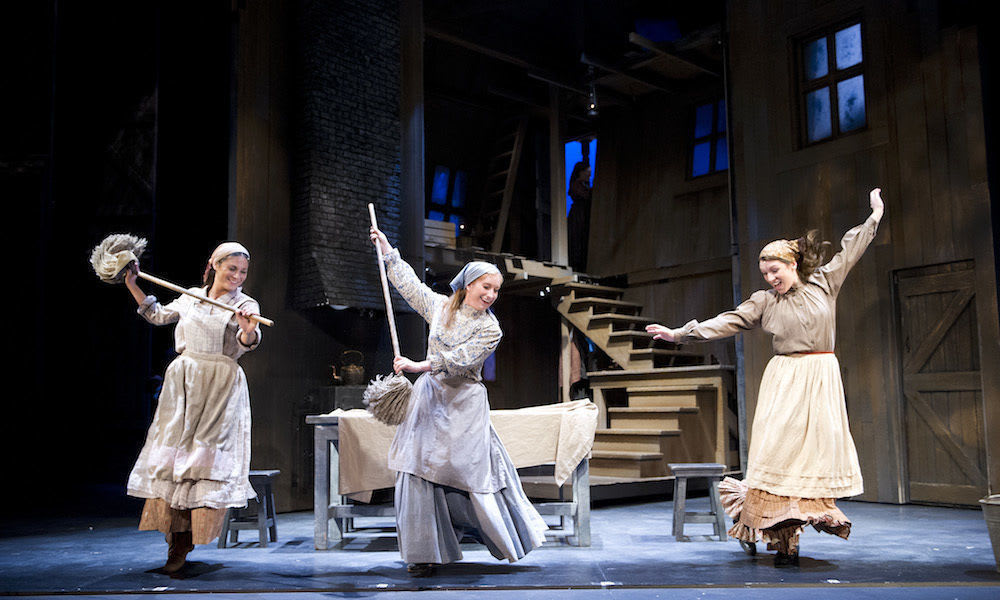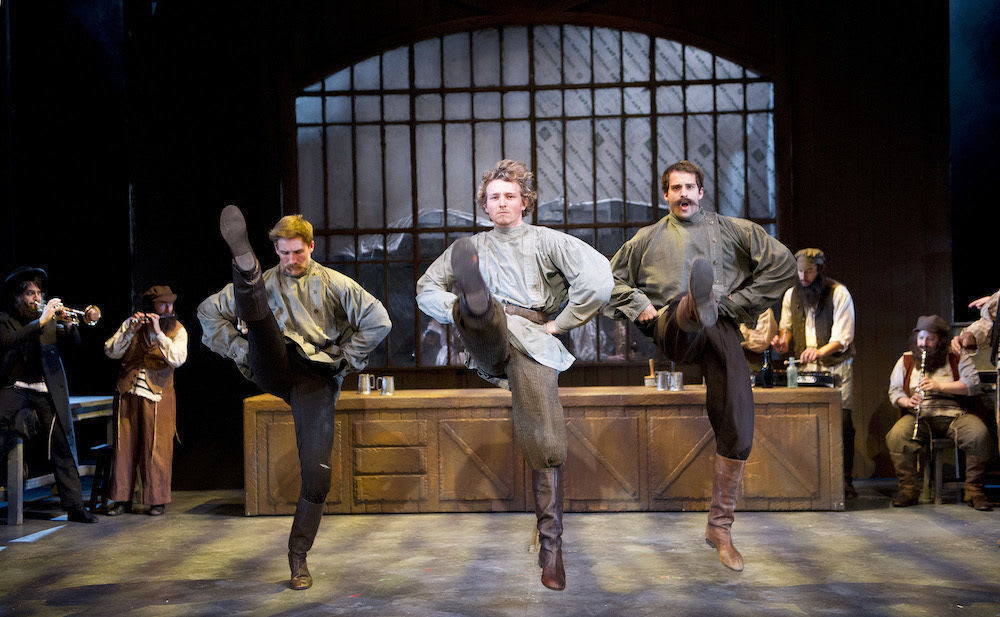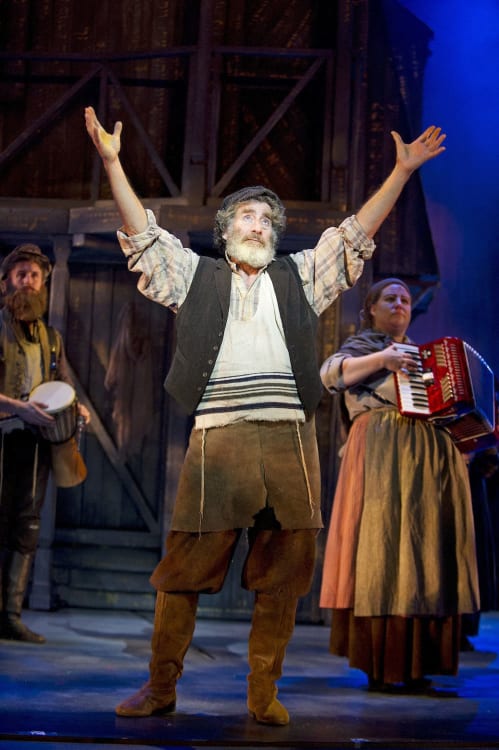 After having seen Hutch at the Palace and Huggy Bear at the Royal Exchange (David Soul in Mack and Mabel and Antonio Fargas in Ma Rainey's Black Bottom), both in 2006, I've had to wait another seven years to see Starsky come to Manchester.
Paul Michael Glaser, half of Starsky and Hutch in the classic 70s US cop show, takes the role of Tevye in Craig Revel Horwood's touring actor-musician production of Fiddler on the Roof. Tevye is the milkman in the small Jewish village of Anatevka in Tsarist Russia in 1905. It is a place of ancient—in the title of the opening song—"Tradition", where the father rules the family, the mother runs the house and the matchmaker arranges all of the marriages, for a small fee.
But times are changing in the outside world and, whether they like it or not, this is beginning to seep into village life. Political changes are evident from the constant presence of the Tsar's men who have to smash things up from time to time to show that they are doing their duty, but also from student Perchik, with his Marxist interpretation of the Bible and a desire to go out and fight oppression.
Change is also coming about in the family and the traditions, as the young people are starting to have opinions of their own. Tevye is blessed and cursed with five daughters to marry off, but they want to pick their own husbands rather than have them chosen for them. Eldest Tzeitel pleads with her father to break his promise to the butcher Lazar Wolf and let her marry a poor young taylor, Motel. Hodel falls for revolutionary Perchik, but Chava pushes him too far when she wishes to marry outside the faith.
It's a beautifully-drawn picture of village life more than a century ago as ancient traditional ways of life are gradually eroding, with far worse to come. Bock's score takes traditional music of the European Jews and turns it into a Broadway musical, with some gorgeous melodies and well-observed, witty lyrics from Sheldon Harnick.
Craig Revel Horwood's production is detailed and well-paced, and the actor-musician concept doesn't get too much in the way, as it so often does. Sarah Travis's orchestrations sound like a full pit band, which is quite an achievement when some of your musicians will be absent most of the time to play a scene or sing.
Paul Michael Glaser's Tevye holds the whole show together, as he should, as the laid-back, troubled father, always convinced by the last argument he hears, keen to see his daughters happy and to appease his wife. His slow, relaxed narration to the audience or to God draws the audience into his world to feel like they are part of the village.
There is another superb performance from Karen Mann as his wife Golde, great intensity from young political opponents in Daniel Bolton's Fyedka and Steven Bor's Perchik, a great village gossip in Liz Kitchen's matchmaker Yente (also as Grandma Tzeitel in Tevye's dream), a wonderful portrayal of nervous groom Motel from Jon Trenchard, plus the three elder daughters Tzeitel, Hodel and Chava are well-played by Emily O'Keefe, Liz Singleton and Claire Petzal.
It's a great chance to see a classic musical that conjures up beautifully a time on the eve of great political change in Europe that dictated the direction of the twentieth century in an entertaining and moving production. And a chance to complete my Starsky and Hutch set, of course.
Reviewer: David Chadderton