Flamenco Meets Jazz
Music by Dorantes, Tim Ries, Adam Ben Azra and The Rolling Stones
Part of Flamenco Festival
Sadler's Wells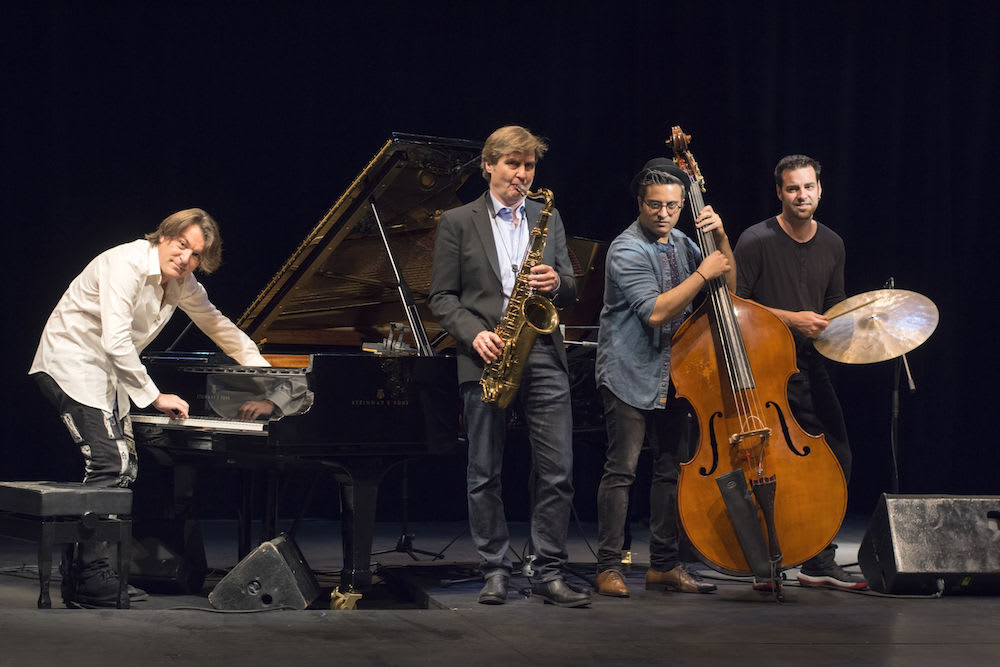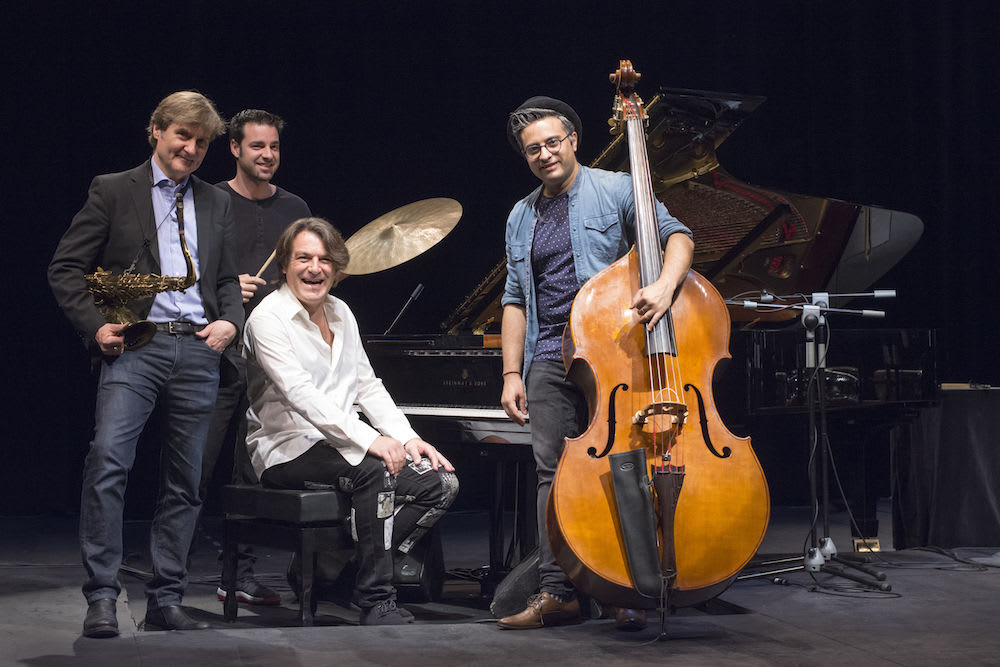 Three musical stars, an accompanist percussionist (Javi Ruibal) who doesn't stop grinning throughout and a young flamenco dancer who is the extra icing on the cake, not that the three leads need any of that. But, generous musicians that they are, everyone is welcome: we are all eating out of their hands in minutes. Hum along in harmony, sure thing. Do palmas, why not? I've always wanted to do that.
Ten dazzling numbers and an encore—there is always an encore—but do they even need an audience for what feels like a good-natured jam session that could go on into the night without us? Having said that, they are the ultimate showmen, snake charmers all in their own ways.
Flamenco pianist and composer (six of the numbers are his compositions) Dorantes, leading from piano, what can't he do? A one-man band, he can make the piano sound like a guitar, tickling the innards, the strings, at the same time as he hammers the keys with the other hand, make it sound like a celesta and more—percussion and strings, beating on the frame, keeping time, playing with time. He says the piano has to speak for him, his English not up to it—and it does, it does!
Percussion and strings again: Adam Ben Azra likewise dancing with his double, his contra-bass, is simply astonishing. He presents two original numbers, one a solo, and they are jaw-dropping. My musical companion, a cellist, can't take her eyes off him. Nor can I. How does he make a stringed beatbox sound like a slide guitar?
Tim Ries with his array of saxophones is the one who gets us humming: "when people sing together, their hearts beat as one," he says, ever the educator that he is. Saxophonist, composer, arranger, producer, prof, who hasn't he played with—The Rolling Stones, Stevie Wonder, Paul Simon, the list is long—and his feelgood vibrations fill the air. He gets one solo, his own composition, and he blows us away. It's so beautiful one could weep.
Jesús Carmona, a Sergei Polunin lookalike, is a balletic dancer, arms soft, hands tingling with the beat, his twisting turns like Daniel Proietto's in Russell Maliphant's AfterLight, his heels augmenting Ruibal in seventh heaven on drums. What an honour and a joy—I imagine—it must be to dance (and play) in this illustrious company.
Jazz and flamenco, different traditions, musicians from different backgrounds, countries and age gaps, what sweet music they make together: a lesson in harmony, cohesion, experience, daring, syncopation and fluidity, in conversation with each other and their own instruments, mellow and passionate.
Breaking down barriers, raising a delirious storm of experimental sound from the off, a cabaret party atmosphere, thunderous applause, whistles and cheers after each number, the audience on a high: festival it is. One of the best evenings I've had this year. Check them out.
Reviewer: Vera Liber