Fleabag
Phoebe Waller-Bridge
DryWrite
Soho Theatre
–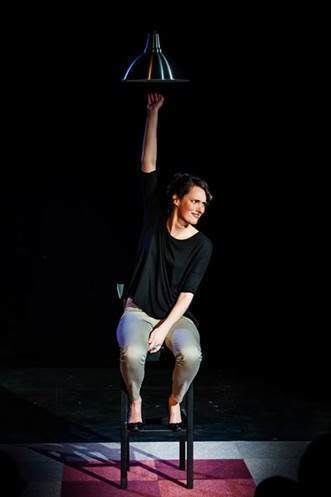 At the end of over 100 performances in Edinburgh, it is easy to let one's critical standards drop, such is the nature of so much of the output that makes up the Fringe.
It is therefore always informative to see a few of one's favourites in the harsh light of London, where the competition comes from the best that the world has to offer.
Fleabag certainly looked good in the North, not only pleasing this critic but also those presenting awards on behalf of both The Scotsman and The Stage.
Phoebe Waller-Bridge, who had such a success with Jack Thorne's Mydidae in the same space last year, is undoubtedly star material as an actress.
This is her first venture into writing, strongly suggesting that the young co-producer for DryWrite with director Vicky Jones is multi-talented, to say the least.
Harking back to the Edinburgh review, this startling tale, not to mention the performance, is reminiscent of a younger, southern version of Alan Bennett's Talking Heads, which is no mean feat for a first-time playwright. The evening starts out like an intimate stand-up routine about an ordinary woman's life but transforms into tragedy before the hour is up.
The good news is that Fleabag is just as gripping second time around and entranced a London full house, amusing, shocking and then for good measure leaving spectators to think deeply about a protagonist who is genuinely complex.
The basic story is simple enough. A 26-year-old woman with a posh accent is left by her man at a sensitive time. She is already shaken after Boo, the business partner with whom she ran her unsuccessful guinea-pig themed cafe has been killed in a botched cry for help after her own desertion by a lover.
As we eventually learn, while our narrator tells the truth it is not always the whole truth and, in addition, she has some pretty deep problems that cannot always be papered over by a flirtatious smile or hug.
It obviously helps to have this monologue delivered by a skilled performer, who is as capable of timing laughs as sober and chastening revelations, but the script is also strong and promises much from Miss Waller-Bridge for the future.
It seems inevitable that this run will have sold out by the time that you read this review but if you can get a ticket, do not hesitate, unless you fear being shocked by a slice of all too real, warts and all, modern life.
Reviewer: Philip Fisher