Mydidae
Jack Thorne
Dry Write
Trafalgar Studios
–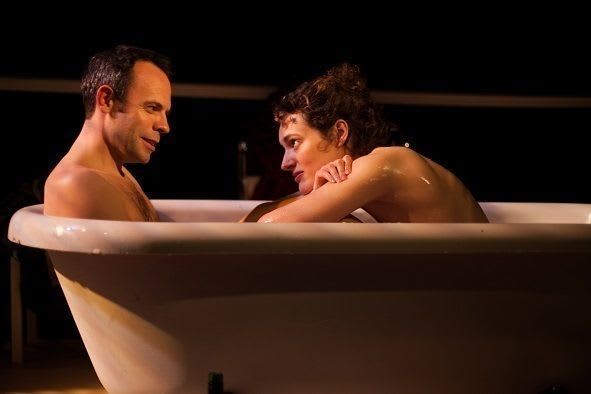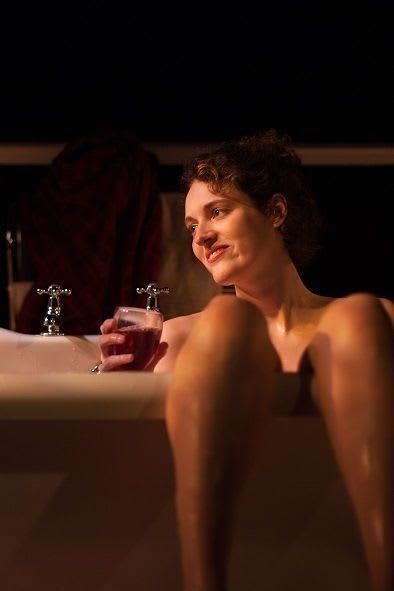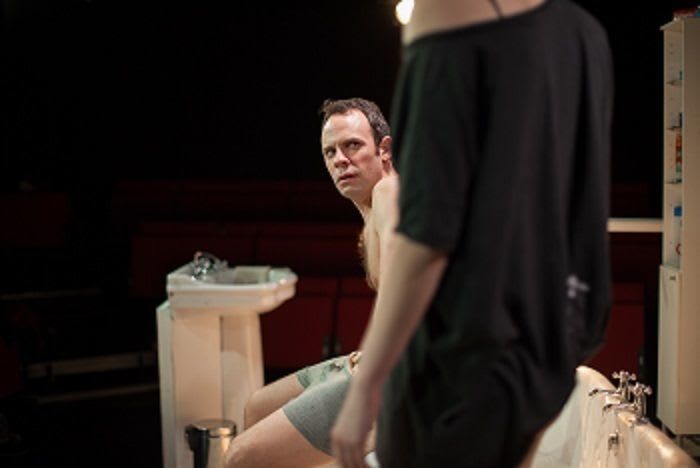 When it played a short run in the small studio upstairs at Soho, Mydidae made a really strong impression on everyone who was lucky enough to see it.
A measure of the play's appeal is the way that it achieves an all too rare brand of audience silence, which reigns from the beginning to the end of the performance. This is the kind of quiet acclaim that every playwright craves but few ever achieve in these days of attention spans that have to be measured in the seconds it takes until the next text or e-mail arrives.
In a tour-de-force, Jack Thorne manages to worm his way into the minds of both halves of a contemporary yuppie couple, seemingly as accurate with his female creation as her mate, which is no mean achievement for a young man.
His success also pays tribute to outstanding repeat performances by Keir Charles and Phoebe Waller-Bridge, under the direction of Vicky Jones.
A second look at this bathroom basin drama confirms the original impression. Thorne's intense, 70-minute two-hander is just as deep and meaningful as it had seemed first time around, gaining extra dimensions when watched with hindsight.
In his portrayals of David and Marion, Thorne has sought a degree of emotional accuracy that could best be described as neo-realism and, at times, verges on cruelty to his characters.
In the early scenes, we watch a happy young woman enjoying a career break and engaging with a French language recording, while her confident partner attempts to prepare for a critical sales pitch. Throughout, the dialogue is convincing, as are the motivations of two ordinary people with different backgrounds.
Their obvious closeness develops naturally through matter-of-fact conversation, with David rather sweetly running an intimate, candle-lit bath as a gift for his lover.
However he has an ulterior motive, which those listening acutely may divine through occasional throw-away references before he voices them.
The bath time fun eventually leads to revelations of issues that threaten the relationship's stability and future. To say any more about the backstory though would act as a serious spoiler to anyone seeing the play.
It is enough to indicate that after the kind of hiatus which every couple must dread, nothing will ever be the same for the pair—or will it?
Mydidae really is a fantastic piece of writing that comes over perfectly in performance, thanks to any creative team who commit fully in presenting an unforgettable evening which will make viewers look at their own lives with fresh perspectives.
As such this is a special piece of drama and, once again, Mydidae comes highly recommended.
Reviewer: Philip Fisher