Frozen
Bryony Lavery
Theatre Royal Haymarket
–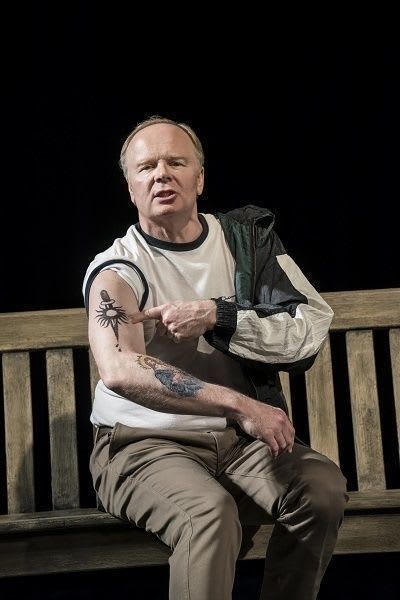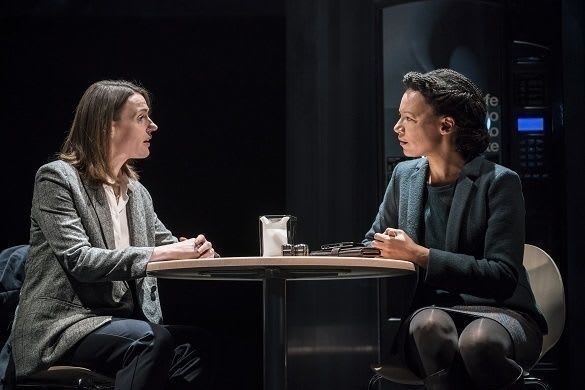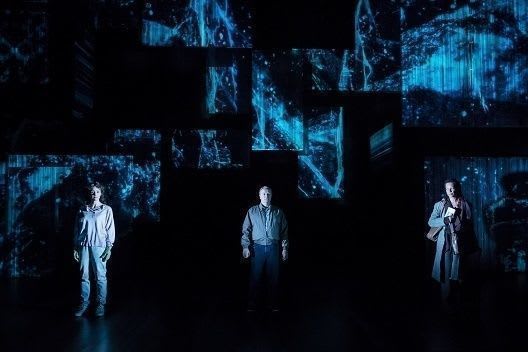 Like Joe Penhall's Blue/Orange, Frozen is a detailed study of madness in which an expert attempts to prove a thesis regarding one of society's least desirable outcasts.
This 20-year-old piece may be limited in scope, but it packs a powerful metaphorical punch to the solar plexus of anyone with a shred of empathy or humanity. Ironically, while that will include everybody in the theatre and almost every member of society, it excludes the evening's protagonist Ralph, a serial killer whose speciality is raping and murdering little girls in an 80-mile radius of his Midlands home.
Bryony Lavery seeks to explore his mentality with forensic fervour, viewing his actions through the eyes of just three people (plus a trio of basically silent supernumeraries).
The evening opens with a typically frustrated mother of two daughters aged approximately 13 and 10, trying to juggle all of her responsibilities while receiving no help from an unfaithful husband who still embodied 1960s values in 1980. Suranne Jones takes this role and starts the evening by painting a broad-brush portrait of a typical family, with a likeable 10-year-old called Rhona who is useful for running errands for which she is all too willing.
It takes time to discover why Nina Sosanya's Agnetha, a New York-based American academic with Icelandic roots, should have any connection to a sad child disappearance of the kind that regularly excites newspapers and TV stations for a few weeks but burden their parents for years. In this case, the torture lasted two decades before a small slip led to the discovery of seven bodies in a garden shed just around the corner.
While Agnetha and her recently deceased partner in academic studies might have investigated 250 killers of this kind, the evening focuses on just one. Jason Watkins gives a brave and deeply unsettling performance as Ralph, a man whose value system is so far thrown off kilter by his own past that he believes himself to be strongly law-abiding, which up to a point is a correct analysis.
Only in a couple of small but deeply significant particulars is his outlook different to the societal norm. First, Ralph has built up and proudly catalogued a £3,000 library of paedophile videotapes from across Europe. Secondly, on average once every three years, he seeks to enact his own fantasies with the assistance of girls like 10-year-old Rhona, whom he kidnaps from the street using a rather sickening brand of what he imagines to be charm.
The playwright's thesis, as propounded by Agnetha, is that serial killers who prey on children are not evil. Instead, they are victims of their own medical and psychological histories, almost every one abused themselves in childhood and forced into their actions by mental urges that the rest of society will undoubtedly struggle to understand or even recognise.
The tripartite approach allows viewers to consider the issue from many angles, albeit on a limited canvas.
Jason Watkins is simultaneously outstanding and terrifying as a man who knows that he has done no wrong. The portrait of a family that has lost a loved one and is then thrown into limbo is deeply moving, while the efforts of the outsider to get to the bottom of the mystery are intriguing.
Ultimately, there is a question about whether it is ever possible for a monster of this type to feel remorse or his victim's family to gain closure and, in many ways, by the time this question has been answered, it is far too late to please or disappoint any of those involved.
Frozen features outstanding performances under the direction of Jonathan Munby, sticking rigidly to the writer's chosen agenda and covering it well across 2½ torrid but gripping hours.
Reviewer: Philip Fisher