Giselle
Production and choreography Mary Skeaping; music Adolphe Adam
English National Ballet
London Coliseum
–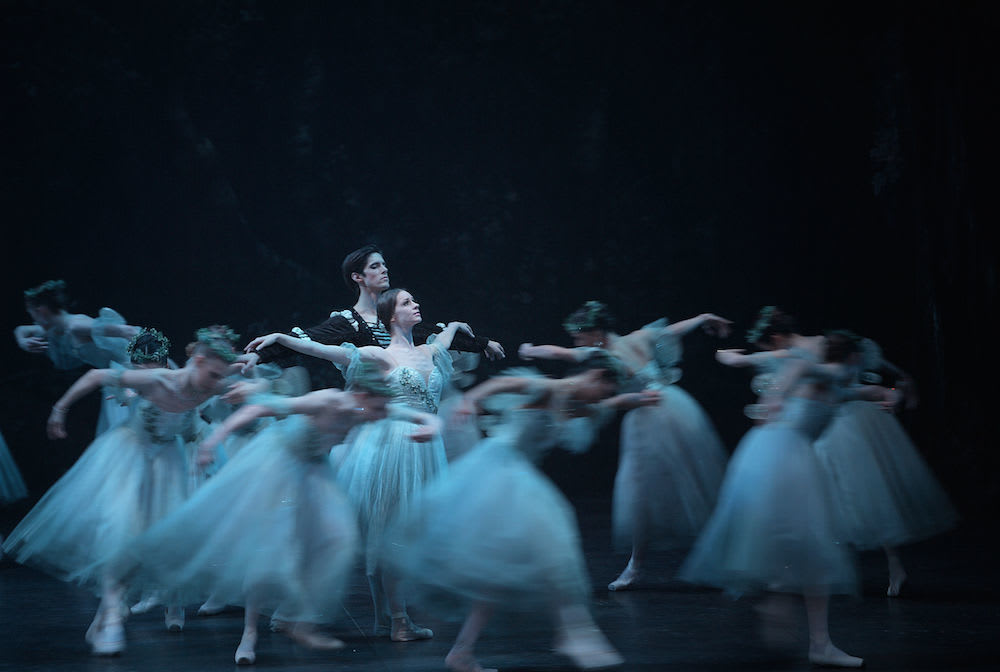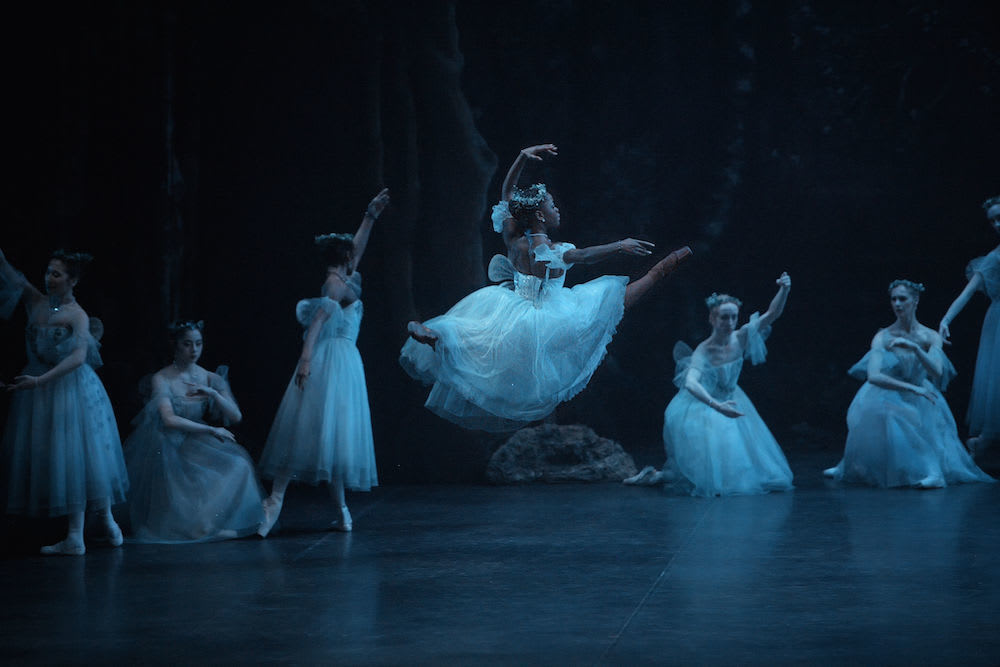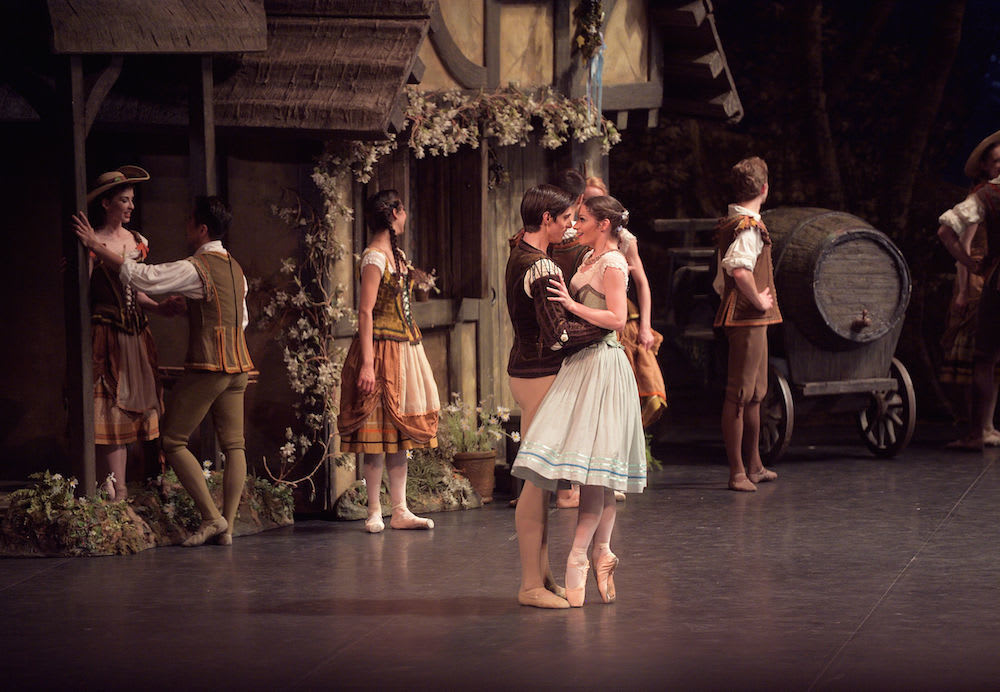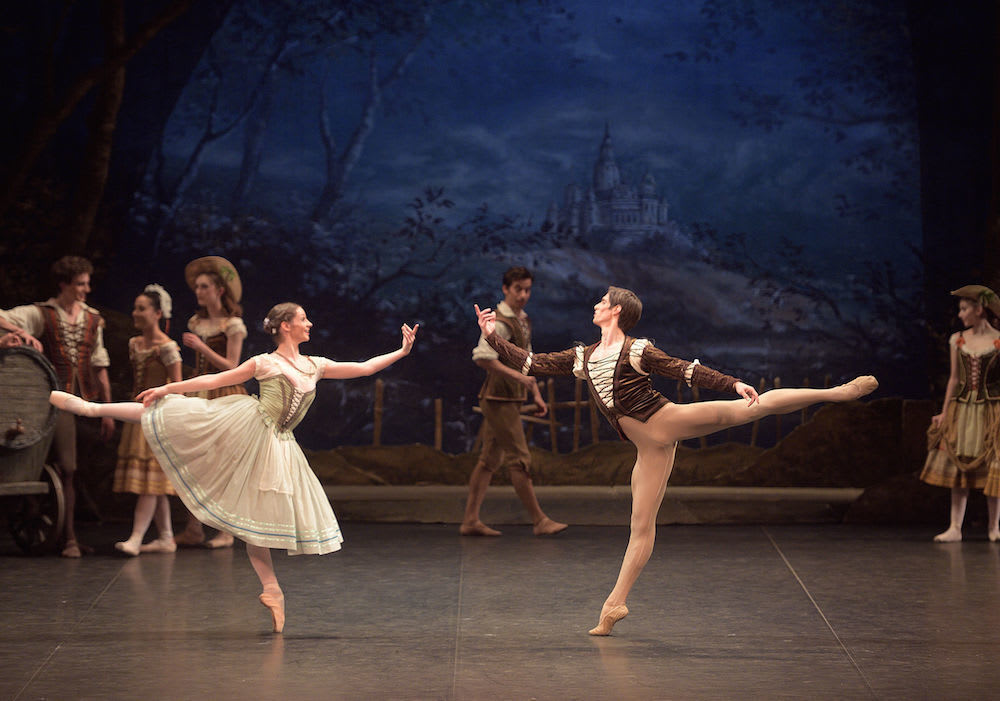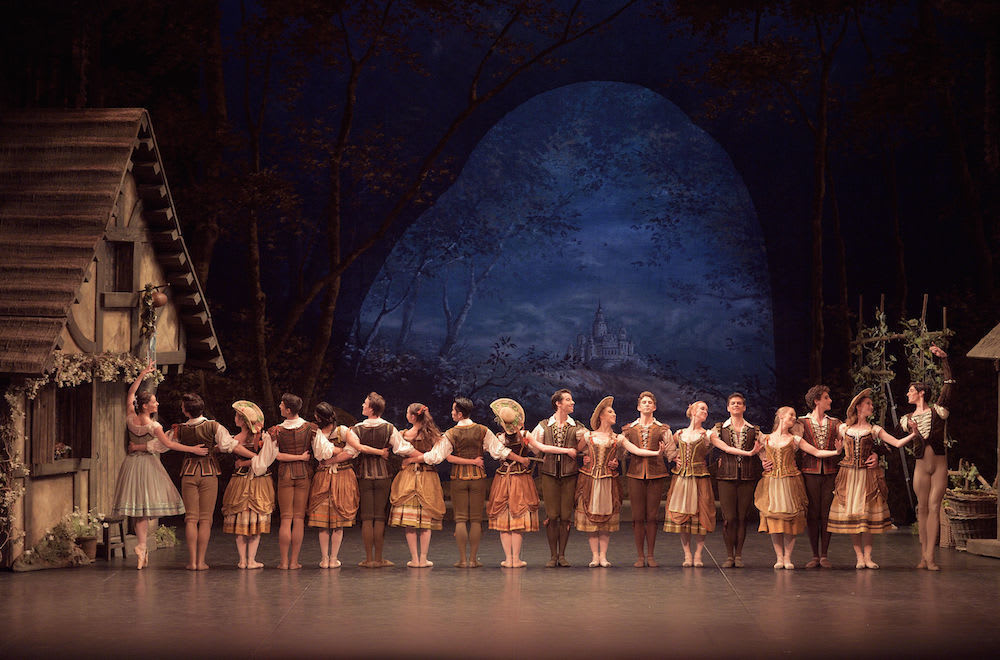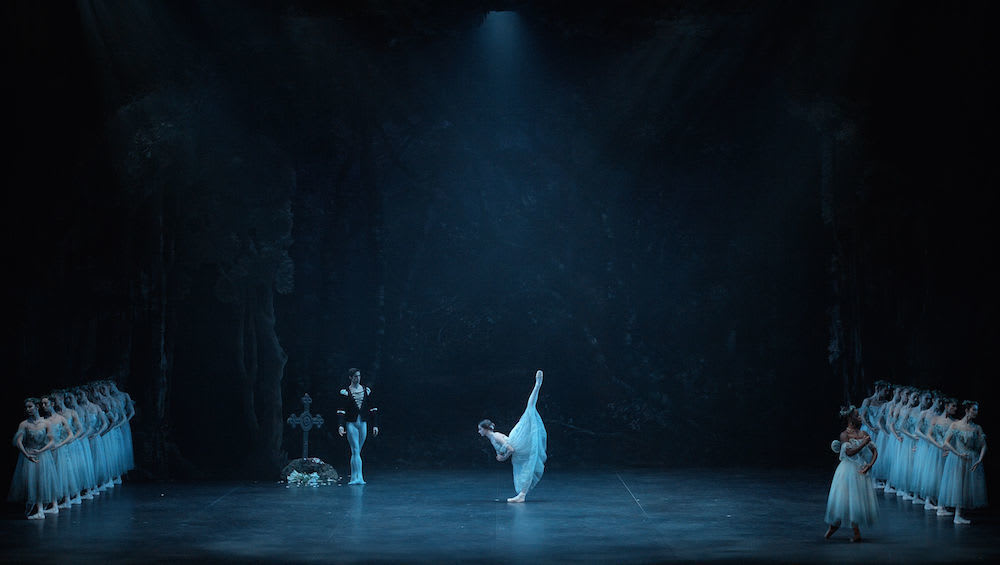 How do you follow an opening night, which garnered four and five star reviews and was praised to high heaven? How do you make a debut in a role on which Alina Cojocaru seems to have put an indelible stamp? Well, the critics were out, again, in full force on the third night of English National Ballet's Mary Skeaping production to see Laurretta Summerscales prove herself in the lead role.
Partnered by Xander Parish of the Mariinsky Ballet—also making his debut in the role of Albrecht as a guest with the company—she did just that in a production that is not to be missed.
First night she was apparently a splendid Myrtha Queen of the Wilis; tonight she is a credible Giselle, not putting a foot wrong. Her arabesques penchées, slow and graceful, her petites bourrées light and delicate, her sautés en pointe secure, but it's her unaffected characterization that is so pleasing. She reminds me of Moira Shearer.
As Giselle in the first act, she is very much the naïve country girl in love with life, dancing, and a handsome young stranger. She doesn't try to stand out from the crowd, though her unforced sweet nature makes her queen of the vintage in this most bucolic of Rhineland villages.
Easy to deceive, this young girl sheltered by her mother (Jane Haworth) because of her weak heart. But it is of a broken heart that she does die—her mother's warnings of the Wilis, jilted young girls, unheeded. Her outsider fiancé is betrothed to another, to the Prince of Courland's daughter (Stina Quagebeur a gracious Bathilde), whose brocade gown Giselle so admires.
The two-timing aristocrat—one can see why the myth of the Wilis exists—exercising his droit de seigneur perhaps. Is he genuinely in love with Giselle or is it just a bit of dalliance for him before he settles down? Open to interpretation: infatuation or genuine love, mere embarrassment or horror as he leaves destruction in his wake?
One can see why Akram Khan was drawn to turn 19th century Giselle into a dystopian parable for today—the class distinctions; the lords on the hill, the peasants below. No harm done…
Parish certainly looks the part: tall, elegant, shiny hair, shiny teeth, a danseur noble, he can only be a prince, his long legs unfolding in grands jetés and superb cabrioles, as he flies high. How doesn't she see that? Young love is blind. And yet they are a perfect partnership, their lines matching in duet.
The chemistry, tentative in the first act, comes into its own in the second 'white' act. She tender, serene, winsome but determined to save her lover from death by exhaustion. His dancing calls forth a bravo from the audience. The morning bell tolls, she dusts him with white petals and fades away, as do the vengeful Wilis.
Hilarion (Fabian Reimair) is not so fortunate: do we feel sorry for him? His jealousy, his exposure of Albrecht, instigated Giselle's death after all. The Queen of the Wilis, Myrtha, is quite implacable. And what a queen! She gets the standout applause of the evening.
Michaela DePrince, formerly of the Dance Theatre of Harlem, now a star at the Dutch National Ballet, is astonishing—reminds me of Natalia Osipova's elevation and ballon. She soars on wings through the air, her airborne tiny feet barely touching the ground and her upper body is stern grace itself. Her long second act opening solo commands the stage and our attention. She takes the breath away.
This stirring Giselle does not quite bring forth tears—I have cried in only one Giselle, danced by Irek Mukhamedov and Viviana Durante. He is coaching the English National Ballet dancers for this production and one can see and feel his touch. Artistic Director Tamara Rojo knows exactly what she is doing.
Pick any show out of the run of fifteen performances and you won't be disappointed. Each evening's casting has something special to offer. Later in the run Rojo will be dancing with Parish; Cojocaru will reprise her first night partnered by Isaac Hernández; and rising stars of the company are being given chances to shine.
The corps is outstanding, committed, living in the moment, drilled to perfection these brides of the night in their wedding gowns and veils; the peasant dancers robust and jolly till horrorstruck by Giselle's sad mad scene. Crystal Costa stands out in the peasant pas de deux, and Rina Kanehara as Moyna one of the lead Wilis.
Original choreography by Jean Coralli and Jules Perrot, revised by Marius Petipa, has been reworked many times since its 1841 debut. Mary Skeaping was commissioned by Beryl Grey, London Festival Ballet, forerunner of ENB, artistic director 1968-79, in 1971 to go back to basics, clean it up, and what an intelligent production this is. Not one dull moment. Captivating. David Walker's design distinguishes the two-act ballet, whilst David Mohr's misty lighting creates a Romantic scene that Théophile Gautier would have been proud of.
Balletomanes ought to be seeing it in droves; newcomers I urge you to go. What an introduction to ballet—not too long, two halves an hour each. 
Reviewer: Vera Liber