Grav
Owen Thomas
Torch Theatre Company
Sherman Cymru
–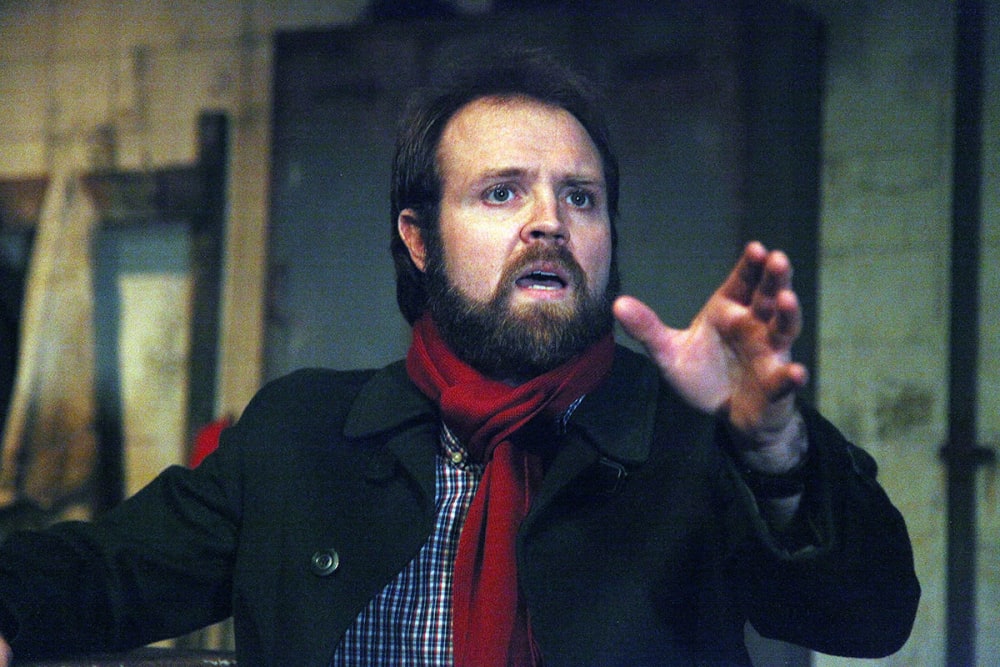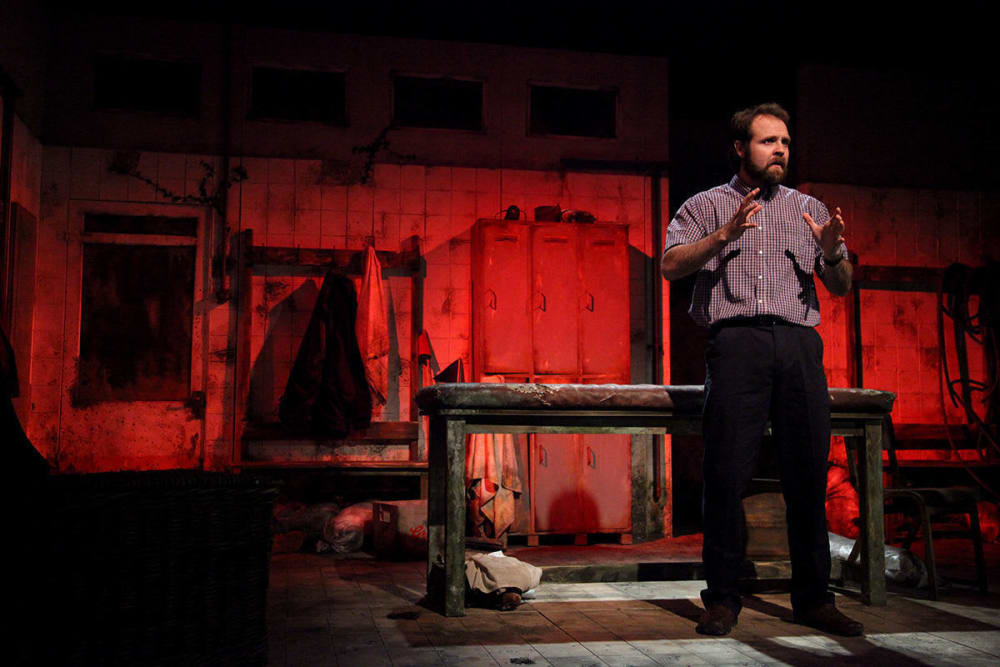 Just as one play about the life of a Welsh rugby hero departs the Sherman Cymru, another arrives. Unlike Crouch, Touch, Pause, Engage, which tells the story of Gareth Thomas, a conflicted, controversial character, Grav spins a more conventionally celebratory tale.
Ray Gravell, born in West Wales in 1951, was a member of the great Welsh side of the 1970s who went on, post-retirement, to become an actor and pundit, and following a diagnosis of diabetes, the face of campaigns to raise awareness of the disease. The archetypal Man Mountain, he was a much-loved public figure.
Grav begins with a ghostly Ray wandering into a faithfully, grottily rendered changing-room, apparently struggling to recall details of the man he used to be. There are some eerie special effects, and director Peter Doran creates an intriguingly uncertain ambience.
Soon, however, we settle into recognisable bio-drama territory. The conceit is that Ray is addressing his late mother; and, although this defies logic somewhat, it serves to keeps the language family-friendly. Owen Thomas's writing is densely poetic, with the script cleverly intertwining story-strands.
There are a few showbiz reminiscences—a memorable meeting with rugger-loving Peter O'Toole on the set of Rebecca's Daughters; his first encounter with Louis Malle (Gravell's turn as Jeremy Irons's chauffeur is one of the less striking elements of his erotic melodrama Damage). Grav's sporting career, however, is the focus.
In 1972, his club side, Llanelli, earned a glorious victory over the touring New Zealand All Blacks. This achievement, on The Day The Pubs Ran Dry, forms the spine of the narrative, symbolising many of the play's themes: victory against impossible odds, the co-operative ethic, the need to draw strength from past glories.
The programme suggests that Gravell embodied "what it is to be Welsh"; and Thomas's hero combines self-doubt and self-confidence, thuggishness and sensitivity in a profoundly recognisable manner. It is also notable that he cites being given a ceremonial role at the National Eisteddfod as a prouder achievement than any of his heroics for Llanelli, Wales or the British Lions.
Gareth Bale (not to be confused with any other similarly named sporting icons), gives a highly adept, multi-layered solo performance, despite, or maybe because of his lack of physical resemblance to the real man. This is, rather than an impersonation, an attempt to capture a man's essence, and a highly sympathetic one.
It has to be said that there are several long moments here which will leave rugby agnostics baffled; as a female audience-member remarked during the interval, a working knowledge of team line-ups of the 1970s would certainly help one's appreciation of the piece. And, bemusingly, the most sustained laughter on the night I attended was occasioned by an anecdote about curtains, designed to illustrate Grav's almost pathologically superstitious nature.
Grav seldom digs deep, perhaps out of respect for the protagonist's surviving family. Whilst he acknowledges his complex relationship with his father, Ray does not speculate on the reasons for his suicide; and our hero seems fatalistically accepting of the physical toll taken by the illness which would lead to his own premature death.
This production, now nearing the end of an extensive Welsh tour, is an unashamed crowd-pleaser, pushing the audience's patriotic buttons whilst retaining a genial tone throughout, and ending on a note of youthful triumph. With a central performance which will engage even non-rugby fans, this is a robust and charming entertainment.
Reviewer: Othniel Smith