Grit
Benjamin McCann
Bute Theatre, Royal Welsh College of Music and Drama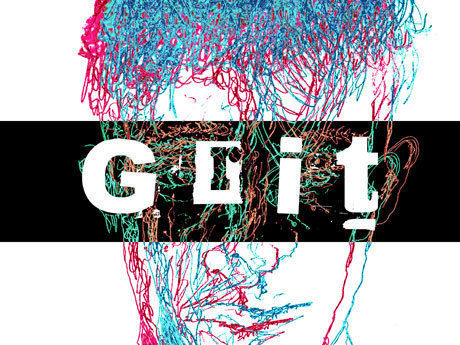 Every year, the Royal Welsh College of Music and Drama hosts a handful of shows at Venue 13, the space which they run on the Edinburgh Festival Fringe. This year, one of those will be Grit, a solo piece devised by and starring Benjamin McCann, a current student who impressed as part of the cast of Sarah Kane's Crave at The Other Room earlier this year.
The performance begins in darkness, with a disturbed protagonist apparently bemoaning the pressures inherent in everyday urban life. When the lights come up, however, we see that he is in clothing which suggests up-market rags, and that we are in some kind of post-apocalyptic scenario.
Our hero is Grit, who has survived what appears to be some kind of nuclear attack, unlike the rest of his family. We learn that he worked in a management role in a supermarket prior to the unpleasantness, a role which afforded him little respect previously, but which now gives him privileged access to much-needed resources. Or it would if other scavengers had not got there first.
Grit is not alone in this hostile new world. There are his friends Luke and Charlotte. Charlotte's wealthy father left them a boat before escaping, and it is possible that they might be able to leave ruined London for somewhere more amenable, up the Thames. Grit has a troubled and complicated history with Charlotte, however, and the tragic memories are palpable.
McCann's script might be described as an epic poem, containing some (presumably intentionally) clunky rhymes alongside the vividly nightmarish imagery. The strong narrative, emotionally resonant flashbacks and irreverent banter with his fellow survivors amongst the audience mean that Grit avoids becoming a self-indulgent wallow in misery.
Nor is McCann's a static performance; there is much movement, from psychotic jerkiness to hedonistic dancing, with a richly varied musical soundscape and harsh lighting effects evocative of aerial bombardment (at this preview performance, no notes were made available so I'm unable to credit anyone other than McCann).
Needless to say, Grit's journey to the promised land does not work out quite as planned, but he seems to find some comfort in transformation, imagined or otherwise. McCann is persuasive throughout as a young man who has been both traumatised and toughened by his experience of war but retains a crumb of hope.
Grit is a bleak vision, but not without humour. Some clever writing anchored by a strong central performance mean that it will be well worth catching during its brief Edinburgh run.
Reviewer: Othniel Smith