Guards at the Taj
Rajiv Joseph
Bush Theatre
–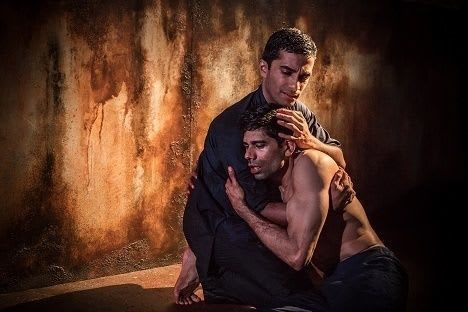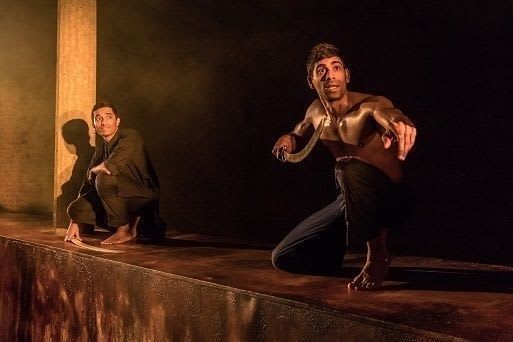 Following a year and £4.3 million of major refurbishment, the Bush Theatre, which only moved into the old library in Shepherd's Bush five years ago, reopens with an award-winning, existentialist two-hander about another even greater building project, which premièred at New York's Atlantic Theatre in 2015 and is now directed for its London première by Jamie Lloyd.
The simplest description of Guards at the Taj is a kind of eastern Rosencrantz and Guildenstern are Dead set around 30 years after Shakespeare's death. However, like Sir Tom Stoppard's modern classic and so many other subsequent plays, this piece owes a considerable debt to Waiting for Godot.
It starts in virtual darkness as we observe a pair of imperial guards on the eve of the day on which the Taj Mahal is to be unveiled after 16 years of hard labour.
When Danny Ashok playing straight-laced, cautious Humayun castigates Darren Kuppan in the role of witty, talkative Babur for breaking the guards' vow of silence, viewers might have had a reasonable concern about whether the next 80 minutes would be somewhat dull.
Happily, from that point on and consistently using today's anachronistic language, the young men's banter rarely lets up. Gently, they reveal much about their own lives and the experience of living under Shah Jahan during the creation of what may still be the most beautiful building ever constructed.
The stories continue and can shock as well as titillate. The emperor's efforts to ensure that no building can ever match the Taj Mahal, which was initiated as a fitting tomb for his wife, leads to an unpleasant responsibility for the duo.
Loyally following instructions to one long night, they are obliged to cut off and cauterise the hands of all 20,000 workers involved in the project. In doing so, they fulfil the Shah's prophecy that nothing will ever compare to the majesty of the great monument at Agra.
Their reward is a night acting as bodyguards to Shah Jahan during a visit to his harem. Perhaps surprisingly, this has apparently been arranged without the need for our low-key heroes to become emasculated eunuchs.
Babur's revolutionary reaction to this heaven-sent opportunity leads to further savagery before a symbolic dénouement that smacks of dreams rather than the real world.
Guards at the Taj is an episodic and philosophical comedy that can be a little inconsistent. However, at its best, the writing can be both very funny and thought-provoking. It may also have some deep allegorical meaning, while it also sheds some light on the human condition and contemporary attitudes, particularly with regard to achieving unlikely goals, whatever the cost.
Reviewer: Philip Fisher