Handbagged
Moira Buffini
Wiltshire Creative, Oldham Coliseum Theatre and York Theatre Royal
York Theatre Royal
–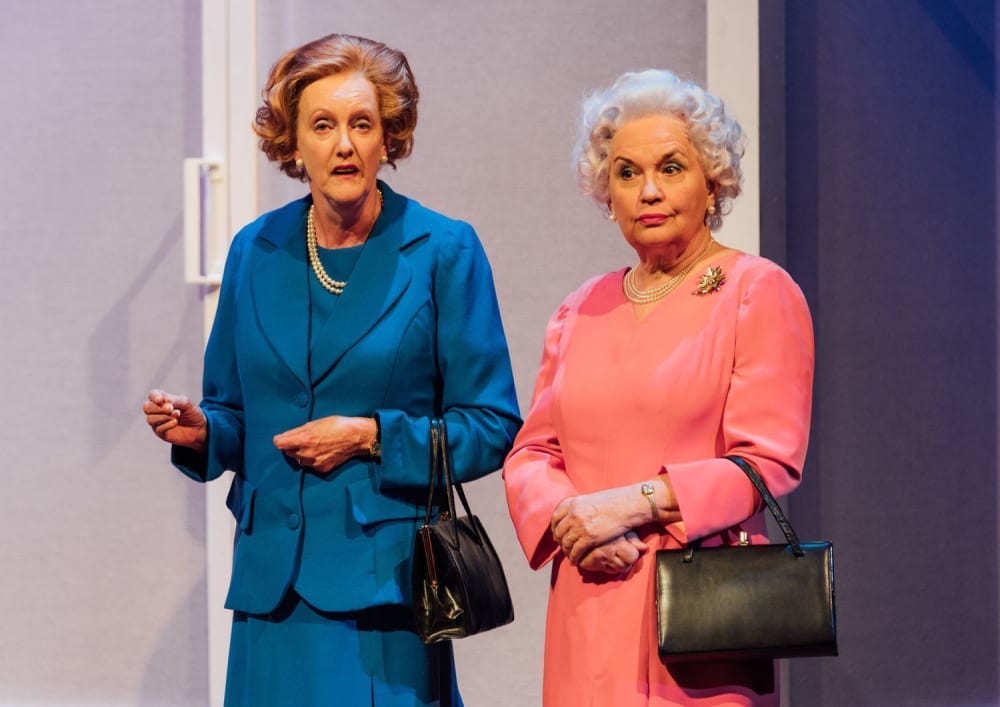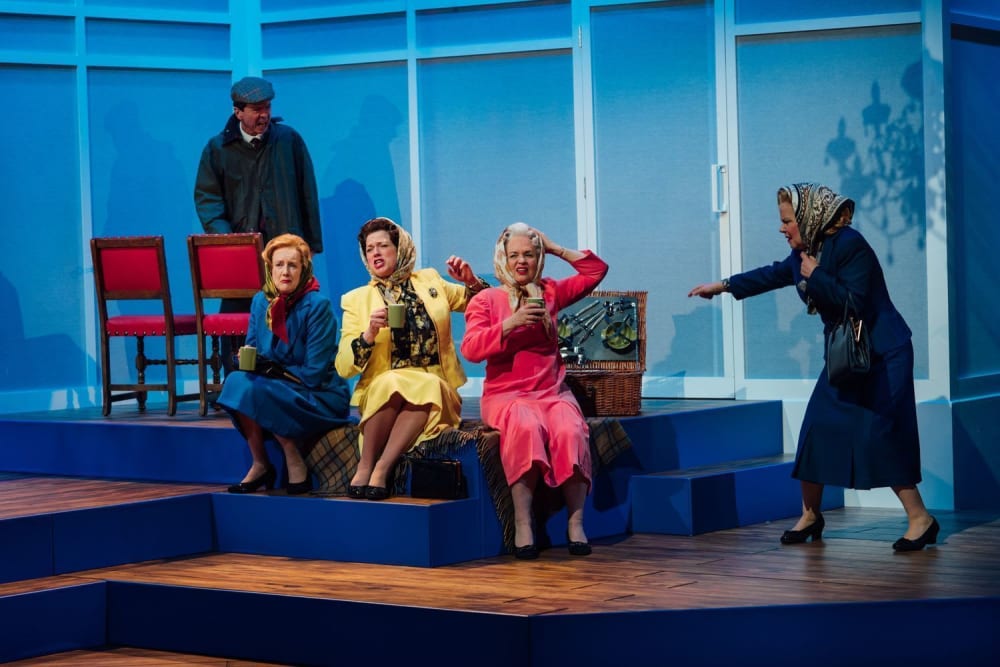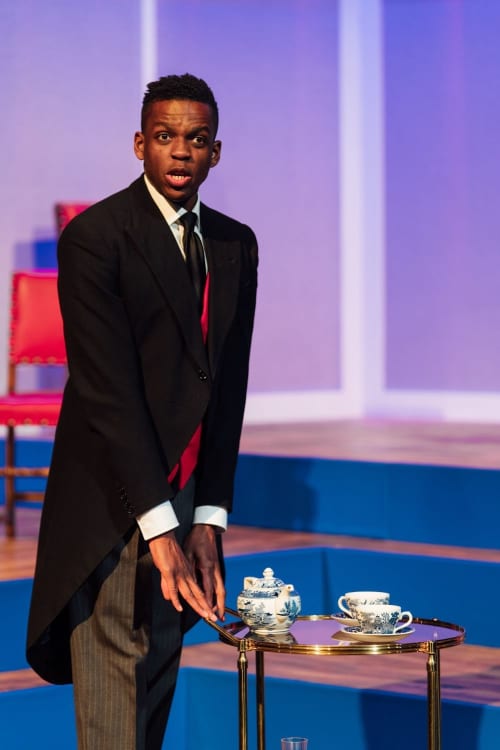 Moira Buffini's 2013 play debuted in the then-recent wake of Peter Morgan's The Audience, which also imagines the behind-closed-doors conversations between monarch and prime minister(s). Buffini had, in fact, beaten Morgan to the punch, as her take on the relationship between Queen Elizabeth II and Margaret Thatcher had originated three years previously as a one-acter at the Tricycle.
While Morgan plays it straight(er), Buffini's is a more uproarious comedy, taking great liberties thanks to the well-known fact that none of these meetings is ever documented. She weaves a metatheatrical memory play through the conceit that both Thatcher and the Queen are played by two performers each, one pairing roughly age-appropriate to the early '80s, and the other, older incarnations depicting the women in later life.
Memory and truth are played upon throughout, with a repeated refrain of "I never said that" from one or the other woman. But famous, resonant lines are woven into the text as well, and the structure whips us chronologically from Thatcher's election in 1979 through to a final meeting with the Queen as the PM's hold on her party finally definitively slips.
All four of these central actors give impressive (at times spine-chillingly accurate) renditions of these iconic women. Sarah Crowden as T, the older version of Thatcher, and Alice Selwyn, stepping into the part of the younger 'Mags', are both particularly uncanny. Crowden absolutely nails the low, glottal tone and stern unsmiling façade of Thatcher's later years, while Selwyn is superb as the brighter, younger, somewhat higher-voiced up-and-comer, who much more frequently (and quite off-puttingly) grins.
Caroline Harper as (younger) Liz and Susan Penhaligon as Q, the older monarch, also embrace the precise vocal qualities of their character as she shifts over time, with an early radio broadcast from Harper parodying the piercing nasality of the Queen in her early reign.
Yet these are not mere impersonations; there is great heart and empathy behind the portrayals, which in lesser hands might risk becoming spoof. Beatrice Brooke's work as voice and dialect coach should be praised, alongside that of the cast.
Rounding out the cast are Jahvel Hall and Andy Secombe as the multi-roling 'Actors 1 and 2'. These male performers are pointedly cast in a range of support roles, and given opportunities to step out of character, commenting and clowning about to a greater degree. Secombe in particular shows a broadness—in both senses—of range, embodying everybody from Geoffrey Howe to Ronald Reagan, to an impossibly dashing Hezza Heseltine.
While the women's physicality is impressively reminiscent of their historical counterparts, my focus so far on vocal imitation is revealing of the somewhat limited staging this production provides.
Buffini is a crafty comic writer with a lightness of touch, wringing both humour and pathos from the meeting of these powerful women, and director Jo Newman (and the cast) manage these aspects superbly. But the blocking, for my taste, is somewhat flat, not helped by rather generalised lighting (by James MacKenzie) which could do more to accentuate the shifts in scene and tone. Adrienne Quartly's sound, too, is a little spare and underpowered, rarely doing much beyond occasional stings.
Though I have admired designer Dawn Allsopp's work previously, the set, too, feels somehow dwarfing and unsupportive for the swift moves of mood and place demanded of the text.
And while the final moment of the play as I interpreted it, suggested a possible emotional wrench—regardless of personal politics—given the shadow of illness in Thatcher's later years, the playing of it here seemed to overlook this possibility offered by Buffini's clever, not always subtle, but rewarding writing.
On the whole, then, a timely revival with a great leading cast, which for some reason just slightly fails to connect with either emotional heart or truly riotous comedy.
Reviewer: Mark Smith