Hansard
Simon Woods
National Theatre
Lyttelton Theatre (National Theatre)
–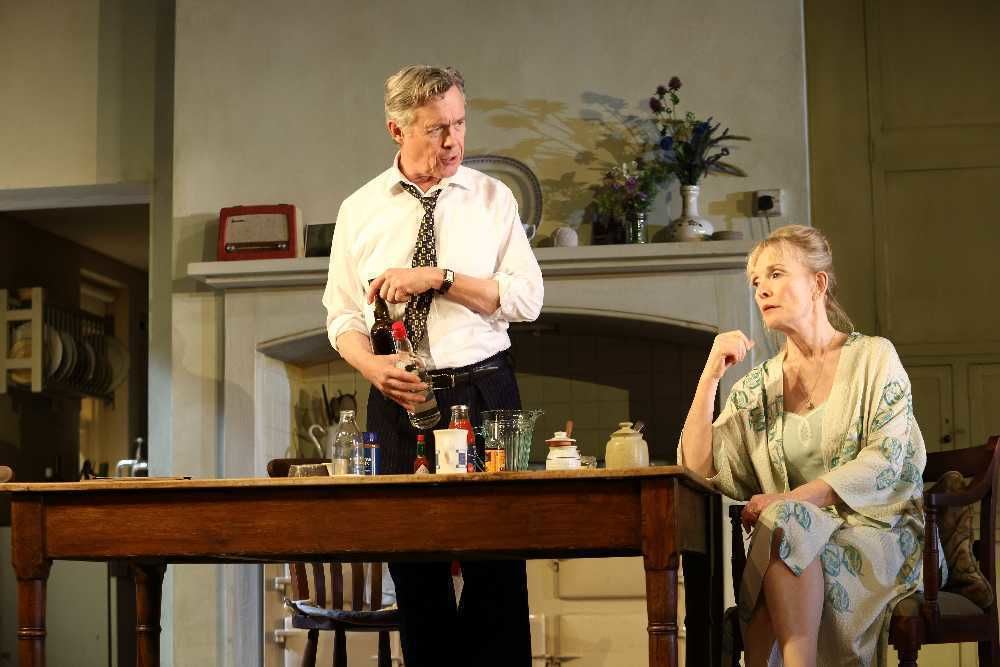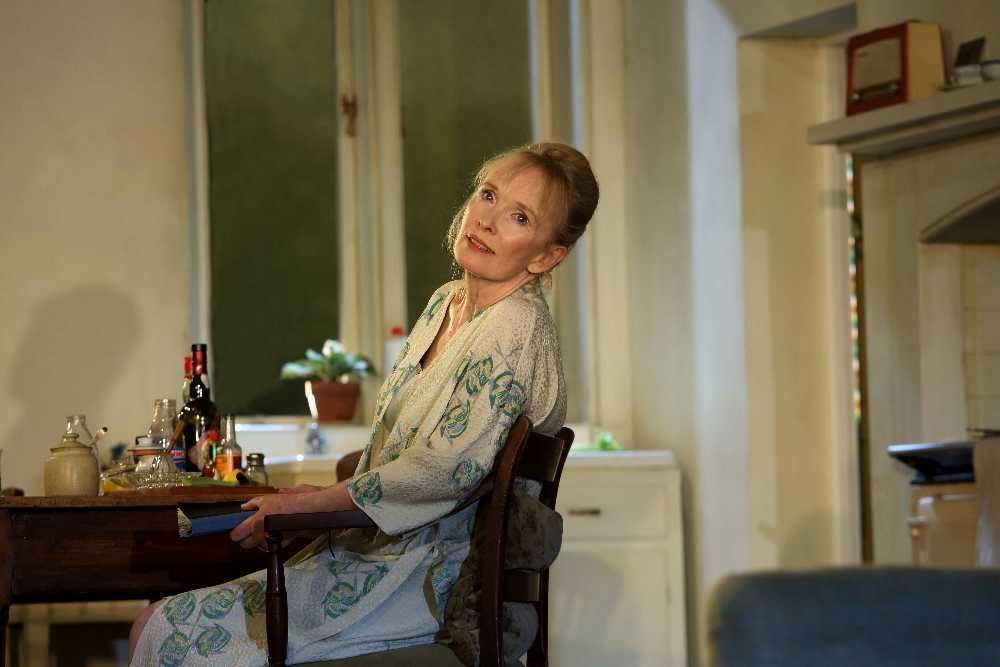 Actor turned playwright Simon Woods is the recipient of a rare accolade in seeing his debut play premièred on one of the National Theatre's large stages.
The major selling point was almost certainly the opportunity that Hansard promised to provide viewers to compare and contrast events surrounding the Thatcher government in 1988 and those seemingly plaguing her Conservative successor Boris Johnson every night that the play is performed.
The play lasts for just under 90 minutes and takes place in real time, as junior minister Robin Hesketh played by Alex Jennings enters into a series of verbal jousts with Lindsay Duncan portraying his wife Diana.
The scene is their comfortable Cotswolds cottage, which designer Hildegard Bechtler has both condensed and expanded, making the remarkably wide ground floor stretch from a kitchenette complete with Aga through a dining area to the living room.
This is where Diana spends her life, only seeing hubby at weekends when he can make it back from Westminster.
Their relationship is frankly bitchy, spurred on by Diana's discovery that, although they are both now in late middle-age, the Minister is either just embarked upon or continuing a poorly hidden affair.
As a result, most of the first hour comprises rather weak jokes at each other's expense. On one side, Diana trots out left-leaning diatribes against the Thatcher regime, most particularly the newly enacted Section 28, a notorious provision to outlaw the acknowledgement let alone promotion of homosexuality in schools.
She gets most of the laughs, primarily at the expense of the current political administration, since many of the parallels are obvious.
Old Etonian Robin does his best to give as good as he gets, happily belittling not only minorities but also that marginal majority, the female of the species.
What can eventually become rather tiresome comic knockabout with occasionally witty repartee and a minimal plot is almost redeemed by a deeply moving and highly emotional final 15 minutes in which Simon Woods pulls an unexpected rabbit out of his hat.
This scene also allows the actors to move into top gear under the direction of Simon Godwin, each demonstrating what we already know regarding their sensitivity and ability to convey passionate feelings in the midst of tragedy.
Much as it might like to be, Hansard is hardly Who's Afraid of Virginia Woolf? although there are close similarities as an intellectual couple fond of literary allusions fights tooth and nail, with one battleground their absent son. Neither is most of the satire out of the top drawer. Where the piece hits its peak is as a human drama and this might be the arena in which Simon Woods makes his name as a playwright in the future.
Reviewer: Philip Fisher