Harrogate
Al Smith
HighTide Festival
Royal Court Theatre Upstairs
–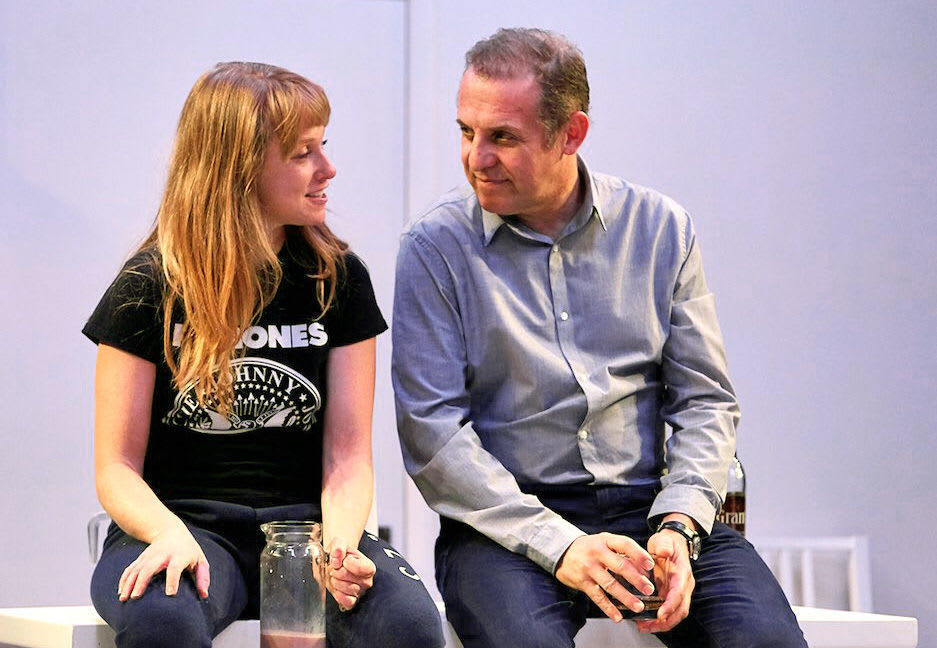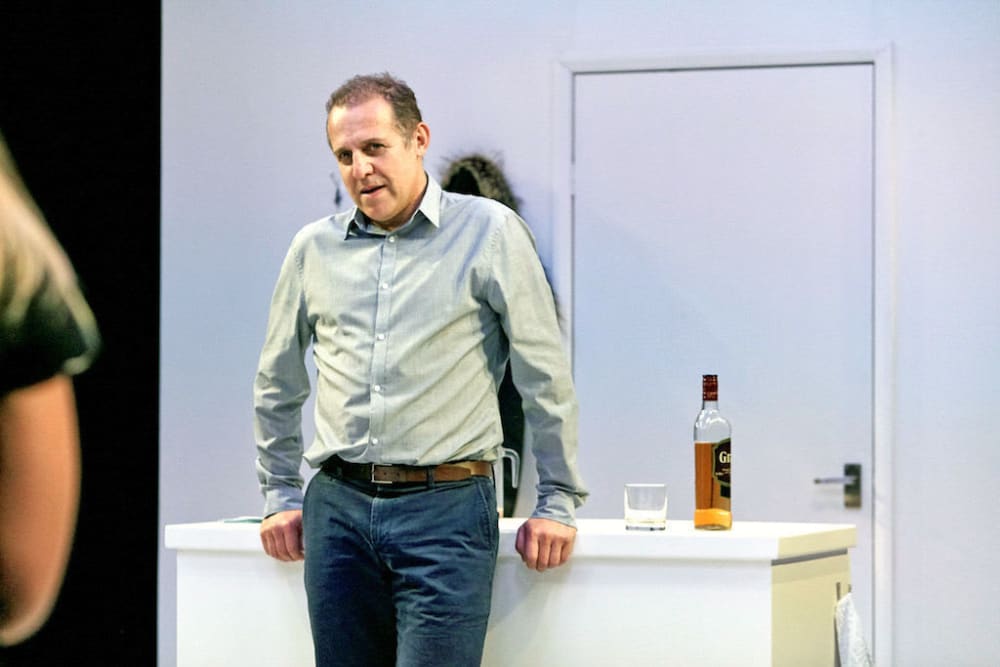 Harrogate premièred at the HighTide Festival in 2015 and now enjoys a brief Royal Court sojourn before touring.
The two-hander takes place in long, narrow room filled with furnishings as white as its walls, observed in voyeuristic traverse by its audience.
This is the setting for an exploration of the modern father-daughter relationship, which, before the 80 minutes reach a conclusion, extends to husband and wife. Those with long memories might quickly bring to mind two plays that take on similar material, Blackbird by David Harrower and Scarborough by Fiona Evans, both of which also first saw the light of day at festivals.
Nigel Lindsay plays Him, a trendy father seemingly easily coming to terms with the coming-of-age developments affecting his lippy daughter, Sarah Ridgeway's 15-year-old Her.
The opening scene never quite rings true, with the girl too knowing for her years. Dad fuels Her with Bailey's and talk of her weekend away with a boy four years her senior.
The whole time, Lindsay's character seems keen to build a relationship between a father and daughter that feels close to unhealthy.
The second of the three scenes makes the first appear almost like a rehearsal as old ground is re-trodden from a different perspective, with considerably more conviction and angst on both sides.
By this stage, attentive viewers will have learned that the father is possessive and controlling, his doctor wife absent and the youngster wise and provocative in the way that a young teenager on the verge of adulthood might very easily be.
The last scene of this two-hander answers many of the questions asked but raises more, leading to an ending that only seems inevitable in retrospect.
The play's main strengths lie in its attempts to get into the brain of a seriously troubled, middle-aged man, portrayed with skill and feeling by Nigel Lindsay. Indeed, there is a hint in Richard Twyman's production that all we are witnessing is actually occurring in his head rather than reality, although the drama itself tends to override this possibility.
Harrogate strives a little too long for mystery, at a cost to the coherence of its social investigation, which dampens the impact of a thought-provoking piece that could still benefit from further development.
Reviewer: Philip Fisher