LA Dance Project: Hearts & Arrows / Harbor Me / On the Other Side
Choreography Benjamin Millepied, Sidi Larbi Cherkaoui
LA Dance Project
Sadler's Wells
–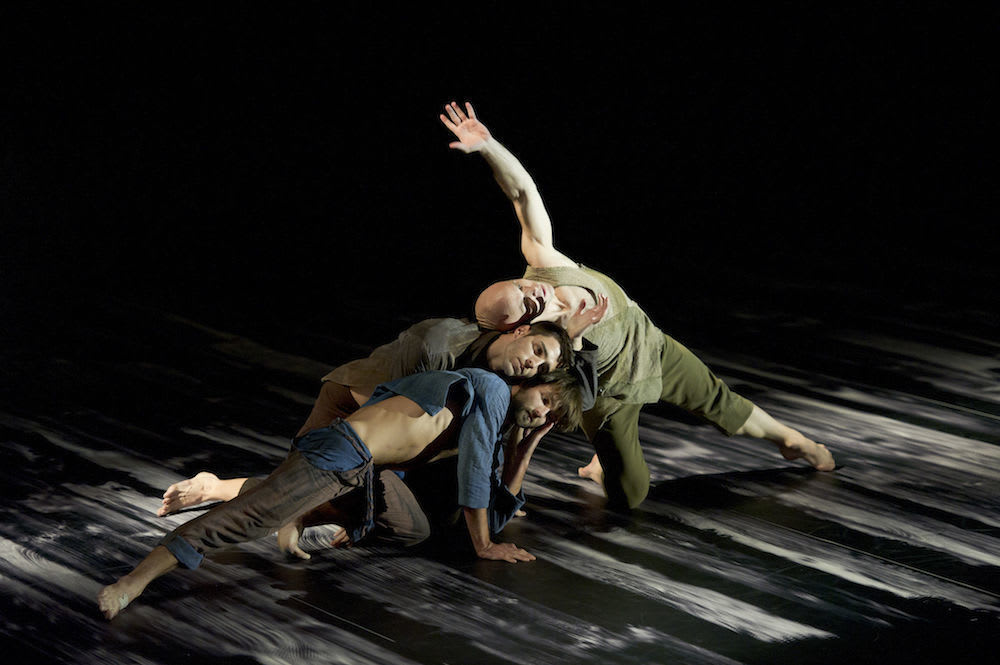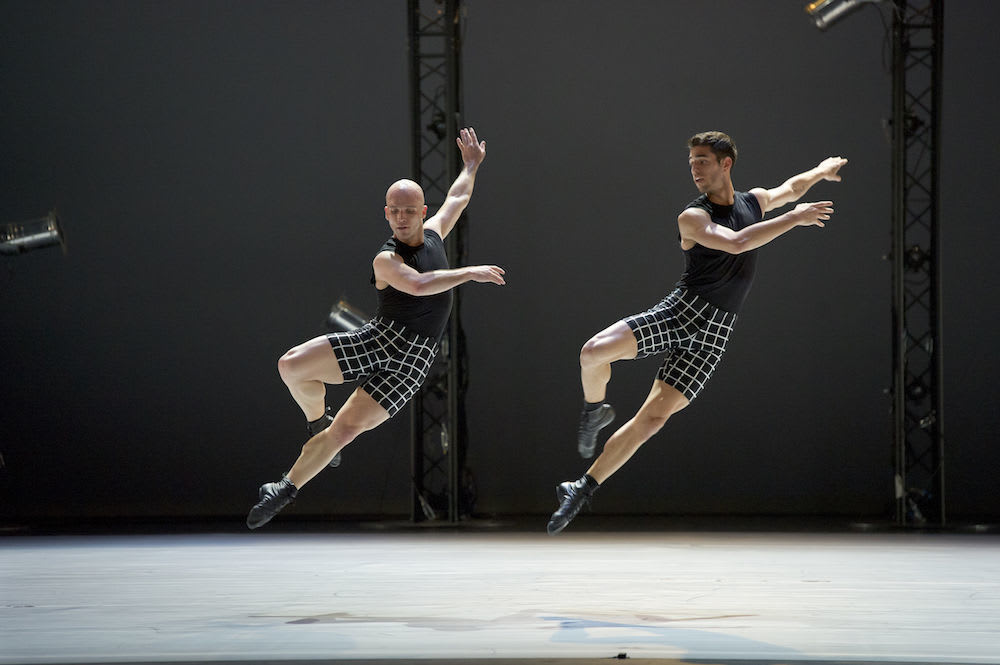 LA Dance Project was founded in 2012 by dancer and choreographer Benjamin Millepied, who went on to be, all too briefly, the Director of Dance at The Paris Opera Ballet.
The company had its London stage première in autumn 2013, and tonight in the company of an international audience (I hear many different tongues) and invited guests, amongst them Roman Abramovich and his art gallerist wife Dasha Zhukova, though not a full auditorium, here they are on display again.
Looking at the titles of this triple bill, one could easily spin a story of a divided Britain on this grey Brexit day, but the programme notes tell us Hearts & Arrows (2014) and On the Other Side (2016) are the second and final sections of Millepied's Gems Trilogy, commissioned by the exclusive haute joaillerie maison Van Cleef & Arpels, whose jewellery had inspired George Balanchine's Jewels in 1967.
Millepied, a dancer with New York City Ballet for some sixteen years, pays homage to his former maître Balanchine. And to Philip Glass, whose compositions are the scores for both his ballets, the opening seventeen-minute Hearts & Arrows and the concluding forty-five-minute On the Other Side (dedicated to his wife Natalie Portman and son Aleph).
Hearts & Arrows six-track score is taken from Glass's String Quartet No 3 soundtrack for Paul Schrader's 1985 film on Yukio Mishima. And the visual concept is by YBA conceptual artist Liam Gillick. If the dance doesn't engage you, you can think on that.
Dancers—five men and three women—in minimalist black vests and black and white check shorts and skirts hurtle, sprint and spin in varying permutations to Glass's abstract mathematical progressions in William Forsythean off-kilter asymmetry.
Six short etudes in essence, Hearts & Arrows is danced with youthful dynamism but its arrows do not reach the heart, its flickering propeller arms / gem facets a sterile reflection. Light towers (Roderick Murray lighting) lengthen shadows, the music mellows, speed gives way to slower interventions, daisy chains, stamens and petals.
On the Other Side surprises with its burst of colour, Los Angeles artist Mark Bradford's vast abstract backcloth a gorgeous canvas 'visual concept' (I read his work fetches millions) reflected in the red, green, yellow, blues and greys of the nine dancers' unitards, the colours of his palette and LA's landscape.
Lucy Carter's lighting shifts the mood in developing phases, picking out the painted backcloth's topography, darkening its contours, dramatizing the duets and solos that come out of the group's country dancing chains and links.
Glass's music—from his Etudes 1, 2, 5, 6, 12, 16, 18, Orphée Suite, and Trilogy Sonata—is sonorous, rich, captivating, rewarding. One could view the evening as a Glass concert—an hour of his music, albeit recorded, what a treat for his fans.
On the Other Side comes across as a cerebral exercise, a feast for the eyes, but again it fails to reach my heart, though again the dancers are wonderful in their joyful release and nocturnal duets. Twyla Tharp comes to mind in the syncopated section.
If Millepied is the clear head, then Sidi Larbi Cherkaoui is all heart in the filling in the sandwich. I loved the twenty-minute trio Harbor Me, tonight danced by three men, tomorrow by three women.
Park Woojae Geomungo Extension—subdivided into Abyss, Morphosis and Be adrift—crashes and storms about them, a life and death drama playing out on stage, three men giving a helping hand to each other. Cherkaoui has a thing about hands, arms eloquent to fingertips, tactile, connecting, supporting.
Rays of heavenly light (Fabiana Piccioli) shine through the fog on stage, a foghorn sounds, rusting metal creaks and clanks, harbour noises, a man lies shipwrecked on the floor. Another man arrives, they duet in mirror moves—is he hallucinating? A third one appears.
Acrobatic lifts, sinuous gymnastics, heads as one, bodies intertwine, overlap, organic, amorphous, close to the ground, the shapes they make are beautiful. Light streams down from both sides, the music thrums, is that an Indian tabla I hear—there is something universal, eternal, human in all of this.
Fluid form, naked torsos, ragged clothes, humble man twisting in the wind at the mercy of himself and nature, helping his brother, carrying him on his back—mutual support is what it's about. Not rejecting the other. Rosy light comes through the gloom, a sail cloth goes up—do I see faint calligraphy on it or am I influenced by the Oriental sounds? Have the men been sailing the seven seas?
A man who embraces the world and its many different dance forms, here Cherkaoui talks of borders, shelter, persecution, about the elements fire, water and air (the three on stage) and how they can protect, change and destroy us.
Reviewer: Vera Liber