Henry IV Part 2
William Shakespeare
Royal Shakespeare Company
Barbican Theatre
–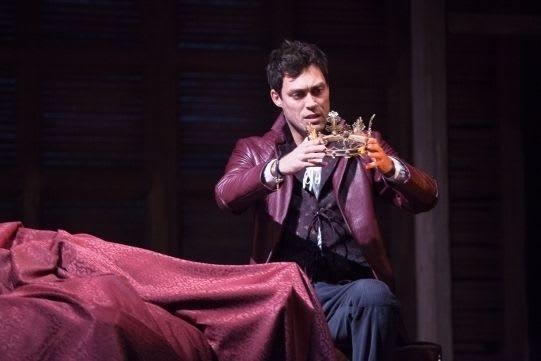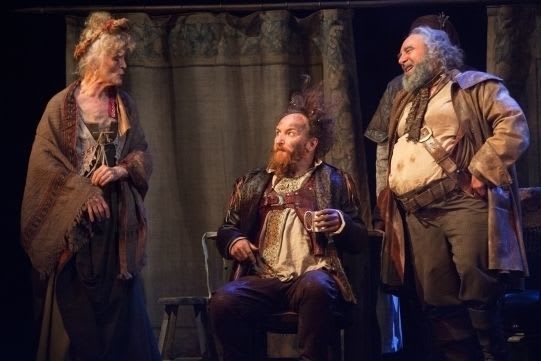 Shakespeare's second look at the man who was Bolingbroke is a much quieter play than Henry IV Part 1, relying much more on character and comedy than action for its appeal.
In this version, it never quite ignites as its predecessor had, but still offers much to enjoy.
The comedy fares best when certain characters play foil to that greedy, lustful coward, Sir John Falstaff, once again played with great verisimilitude by Sir Antony Sher.
In female company, he aggravates and seduces with equal facility, Paola Dionisotti as Mistress Quickly, as thin as the night is fat, is driven to distraction by his constantly increasing indebtedness but still willing to marry the rogue.
At the same time, Nia Gwynne as Doll Tearsheet switches between murderous anger and tearful devotion with her mistress's approval and remarkable alacrity.
The tiny Boy charms as children so often do on stage, while at the other end of the scale, Oliver Ford Davies is as good as ever playing garrulous Shallow, hilariously supported by Jim Hooper's impeccably named Silent and a quintet of unlikely soldiers.
Only with a completely eccentric Pistol, looking and behaving far too much like a 1980s pop star on acid, does the illusion go awry.
On the more serious side, as the King ages and sickens, Alex Hassell's Hal inevitably takes on more of the world's cares, while the northern opposition bereft of its figurehead Hotspur is eventually snuffed out in a scene of old time duplicity and brutality.
The final scenes as a new King succeeds his father and then comes face to face with the image of his wayward youth are moving.
Through both parts of a long day, Gregory Doran strives to entertain and illuminate, capitalising on one of his major strengths, a great ability to understand and interpret Shakespearean text in a fashion that opens up the Bard's works for modern audiences.
In this, he is aided by a strong cast that works hard both in its characterisation and the clarity of the verse speaking, a very pleasing RSC trait that is so important for those who are unfamiliar with the language i.e. almost all of us.
While Henry IV Part 2 does not contain the fireworks of the earlier play, the day is a major achievement and worth a visit, especially as the full versions of these plays are not seen too frequently.
Reviewer: Philip Fisher