Henry IV Part 1
William Shakespeare
Royal Shakespeare Company
Barbican Theatre
–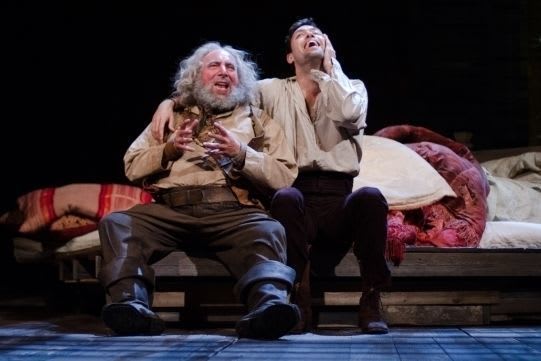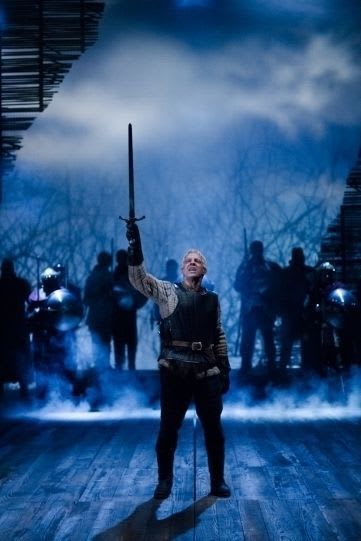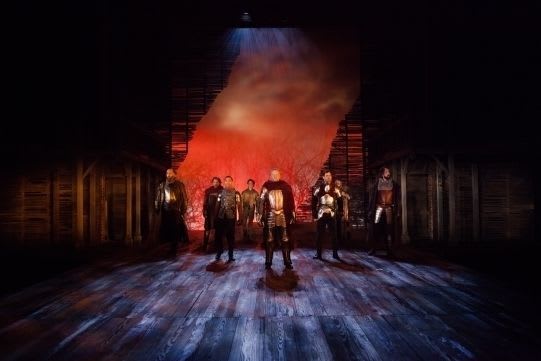 Proving that it is possible to do almost anything with Shakespeare, Gregory Doran's RSC transfer from Stratford comes hard on the heels of the two-hour version recently presented by Phyllida Lloyd at the Donmar.
Doran does not cut corners, presenting pretty much full versions of both parts in what becomes a seven-hour epic.
While the actors playing the title role and that of his son, young Prince Hal, respectively Jasper Britton and Alex Hassell, seem to have the major parts, it is Sir Anthony Sher in the role of Falstaff towards whom all eyes will inevitably drift whenever he is on stage.
Sir John (Jack) Falstaff is one of the great comic parts in the theatrical canon and could almost have been written for this actor's skill set.
However there is much more to this well-balanced production than a long, well-presented comic turn.
Every facet is accessible, starting with a wood-lined set designed by Stephen Brimson Lewis, which is the backdrop for a series of artistic vignettes that, together with the costumes and music take us back into the days when, despite the familial connections, the houses of York and Lancaster were constantly at odds.
The history and action fit in well too, as the King faces a War of the Roses with the northern rebels led by Sean Chapman as the Earl of Northumberland and his chest-beating son, Harry Percy.
A bleach-blond Trevor White portrays the younger man as a strutting cockerel given to petulance.
While he plots revolution, his regal counterpart, the body-built Hassell's Hal, carouses with his rotund pal Jack, the epitome of greed.
The younger man's journey is realised well, transforming him during the performance from an immoral, drunken womaniser to a brave diplomat and warrior worthy to become a King.
Sir Antony manages to balance the wit of the man with an underlying humanity, especially in the "What is honour" speech, keeping the audience in the palm of his hand throughout the 3½-hour running time.
In addition to the politicking and drunken revelry, there are also spectacular scenes of battle building to an inevitable high point as the two Harrys, Falstaff very much in the background, nobly fight for honour, family and England's Crown.
So good is this engrossing production that time passes quickly and, at the end, most visitors will be champing at the bit to see Part 2.
Reviewer: Philip Fisher