Henry V
William Shakespeare
Michael Grandage Company
Noël Coward Theatre
–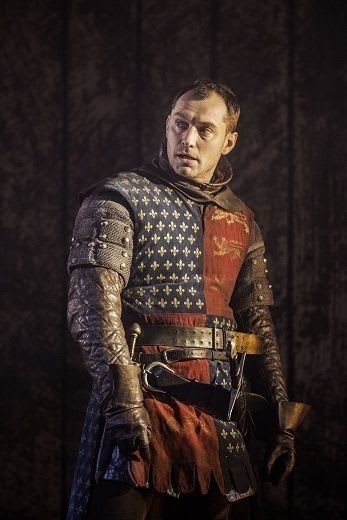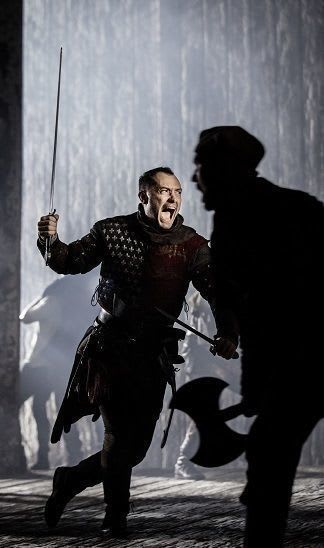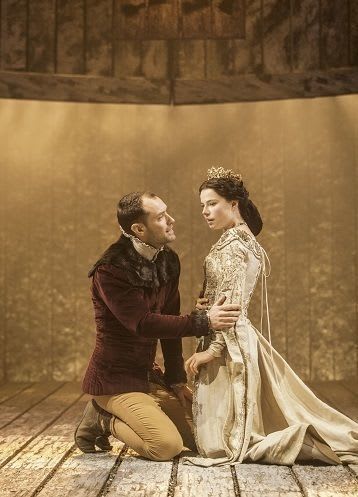 The fifth and final play in the Michael Grandage Company's inaugural season features yet another major movie star. Jude Law has agreed to take on a role probably most famously played by Lord Olivier, though some might also champion Sir Kenneth Branagh's portrayal.
In keeping with the tone of this production, Law's performance is more human than regal, making Henry seem primus inter pares rather than a divinely chosen ruler who leads from the front but looks down upon his subjects.
Even in his set piece speeches, while passionate and winning, the power that this actor displayed in Anna Christie is never quite there, replaced by more thoughtful empathy for his men. Think Hamlet rather than Henry.
That is not to suggest that the troops would not have followed this King "once more unto the breach" while attacking Harfleur or as part of "we few, we happy few, we band of brothers" against the odds at Agincourt.
Indeed, the heroic tradition of Olivier might have had its day and this could be a future fashion. After all, Henry's equivalents today spend most their time trying to appear like their subjects rather than several classes above them.
The evening, pared to only 2½ hours, starts in striking fashion as a Chorus dressed in a bleeding Union Jack tee-shirt prepares us for modernity that never follows. Everyone else wears traditional garb barring the Boy, unsurprisingly since he is also played by the arresting Ashley Zhangazha.
The lad is part of a familiar Shakespearean group, the cowardly, skiving common folk, best represented by the character acting of Ron Cook as Pistol and Noma Dumezweni playing his wife, Mistress Quickly.
That actress also enjoys herself doubling as Alice the French serving woman alongside her Princess, Jessie Buckley portraying Katharine. The pair amuse with English lessons that eventually lead to the wooing scene, where Jude Law's King finally relaxes as he attempts to consolidate a hard-won battlefield victory with an equally challenging conquest that will unite the two warring houses.
Michael Grandage always looks to find novelty in Shakespearean texts and frequent double entendres keep the laughs flowing amidst tears as so many are lost.
The production also benefits from an attractive design by Christopher Oram that is based upon the wooden O of the Globe, which gives plenty of space for scenes of war and looks particularly attractive on the night before Agincourt, greatly helped by fantastic lighting design from Neil Austin.
It will be interesting to see whether this relatively low key version of one of Shakespeare's most popular plays lives on in the memory in the same way as did Nicholas Hytner's far more stirring production with Adrian Lester that launched his career at the National 10 years ago.
In any event, Jude Law has bravely returned to the stage to give an intriguing and at times entrancing new rendering of a very familiar role.
Reviewer: Philip Fisher