Hobson's Choice
Harold Brighouse
Matthew Townshend Productions
Jack Studio Theatre
–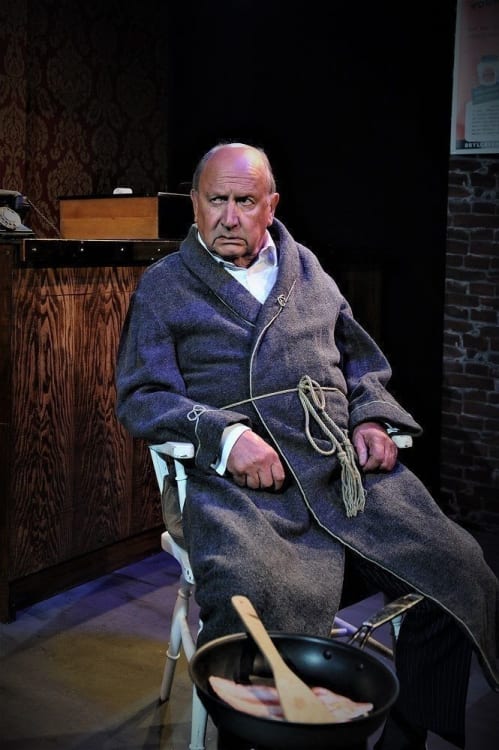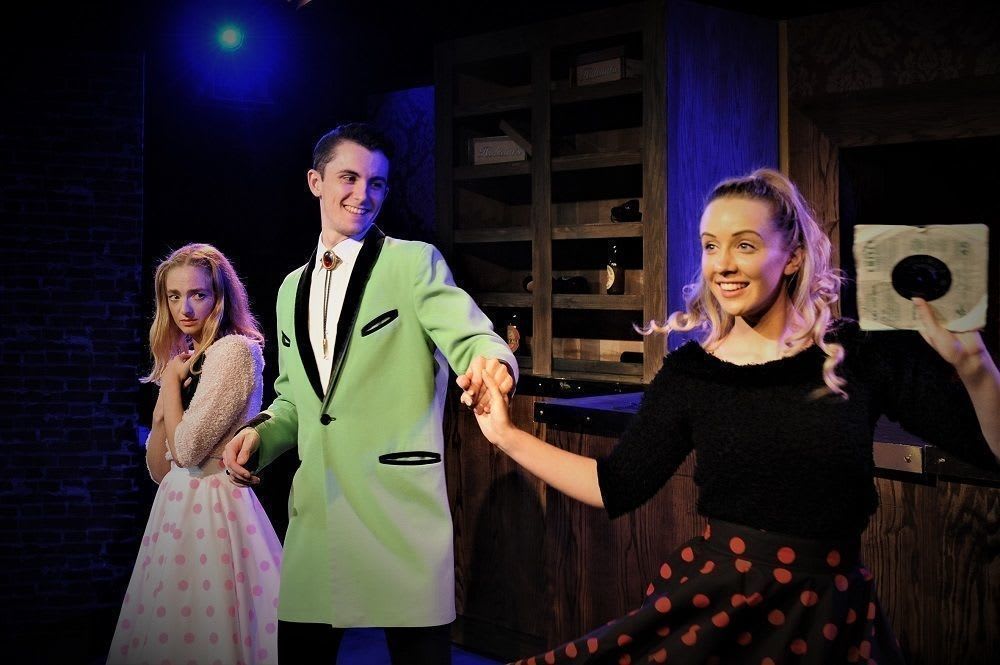 First performed in 1915—and albeit set in 1880—Hobson's Choice captures the concerns of a post-Victorian society turned upside down by World War I and the suffrage movement with its story of daughterly rebellion and subversion of the accepted class system.
Unlike Theatre Royal Bath's Hobson's Choice, which stuck with the 1880 setting as befits a centenary production, director Matthew Townshend has harnessed the emerging new freedoms of the 1950s as the backdrop for his fresh and lively reworking which opened earlier this week at Jack Studio Theatre.
And I think Harold Brighouse will be smiling down upon this production of his comedy not least because under Townshend's care the play remains true to the spirit of the playwright's joyfully entertaining original.
There are one or two updated references in the text: the Doctor becomes a no-nonsense Jamaican nurse and Ben Goble's lively rock 'n' roll and skiffle pastiches weave about the action and provide the backing to sprightly dance sequences that bookend the acts.
Widower Henry Horatio Hobson's successful shoe shop in Salford is managed by his eldest daughter, the authoritative Maggie, whilst he spends most of his time in the local public house.
Excluding Maggie, who at 30 he considers is an old maid and indispensable to the shop, Hobson can't wait to marry off his two other daughters, also his unpaid shop workers, until he discovers he will be expected to provide a dowry for them.
Whilst amusing, the browbeating Hobson gets from Maggie and her sisters has lost its shock value and is the lesser part of the comedy which comes into its own when Maggie, in a bid for freedom and determined to prove her father wrong, manoeuvres their talented but unprepossessing bootmaker, Will, into marriage with her.
Shrewd Maggie, with a few tricks up her sleeves, orchestrates a happy ending all round with social climbing sisters Alice and Vickey married off, and the out-of-his-depth Will rising in business to the extremes of his talent breaking out of the class into which he was born.
But Brighouse's social commentary is not laboured in Townshend's production which is light and frothy, with something of a sitcom feel about it.
Rhiannon Sommers commands our attention and goodwill with her strong yet tender portrayal of the clever and resolute Maggie. Alongside her is Michael Brown's touchingly insecure Will.
With John D Collins, remembered by television viewers for 'Allo! 'Allo!, as a soundly comic and curmudgeonly Hobson, Brighouse's tale is safely delivered with bonus be-bop-a-lula.
Reviewer: Sandra Giorgetti