Hopelessly Devoted
Kate Tempest
Paines Plough and Birmingham Repertory Theatre
Tricycle Theatre
–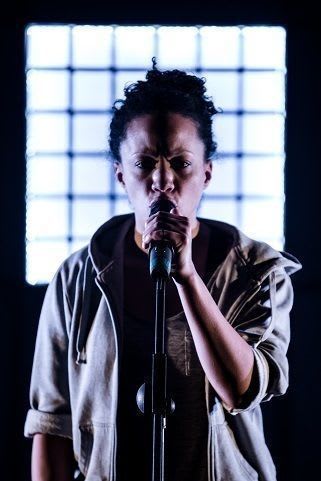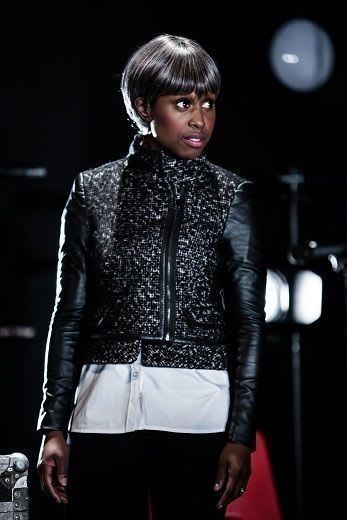 Even in a week that is shaping up to be the pick of the London theatre year so far, with openings of plays by Arthur Miller, Sir Alan Ayckbourn, Mike Bartlett and Simon Stephens, there is every chance that Kate Tempest's Hopelessly Devoted could be the best of the lot.
That might sound like overblown hype but anybody who is lucky enough to visit the Tricycle for this co-production between Paines Plough and Birmingham Repertory Theatre will immediately understand its intoxicating attractions.
While Miss Tempest is clearly one of the hottest young playwrights around, the evening owes a great deal to the acting and singing talents of Cat Simmons, around whom it appears to have been constructed.
She plays Chess, imprisoned for having murdered her gorgeous but violent husband. The only things keeping her sane are a fabulous singing voice and the friendship of Gbemisola Ikumelo's Serena, nearing the end of her own sentence for theft.
For some reason, London has currently become home to plays about women in prison, since Vivienne Franzmann's Pests has only just opened at the Royal Court but this piece is superior because it has so much heart.
Chess and Serena provide mutual support, the former trying to muddle along as her friend struggles to contemplate life with her children and the freedom that is more terrifying than tempting.
Adding life and soul to what could otherwise have been a dismally depressing evening is Silver played by Michelle Gayle. She is a record producer currently offering a one to one course in music therapy as a way to recover from her own drug addiction.
The initial conversations between Silver and Chess resemble two youngsters trying to get familiar and on several occasions seemed to have broken down irretrievably.
Gradually though Chess emerges from her shell and begins to sing, allowing Miss Simmons to make the most of her rich, soulful voice. This takes on added poignancy when she composes and delivers a song to the 13-year-old daughter whom she will probably never see again.
By this stage of the 80-minute drama, the songs written by Kate Tempest and Dan Carey had begun to entrance the audience and they build to a tear-jerking peak after one of those viral YouTube events that any former prisoner might accidentally perpetrate while trying to do a friend a favour.
Hopelessly Devoted deserves to be seen widely and might even garner some awards by the end of the year, not only for its talented playwright and leading actress but also co-directors Stef O'Driscoll and James Grieve.
Reviewer: Philip Fisher