Horizontal Collaboration
David Leddy
Fire Exit
Traverse Theatre
–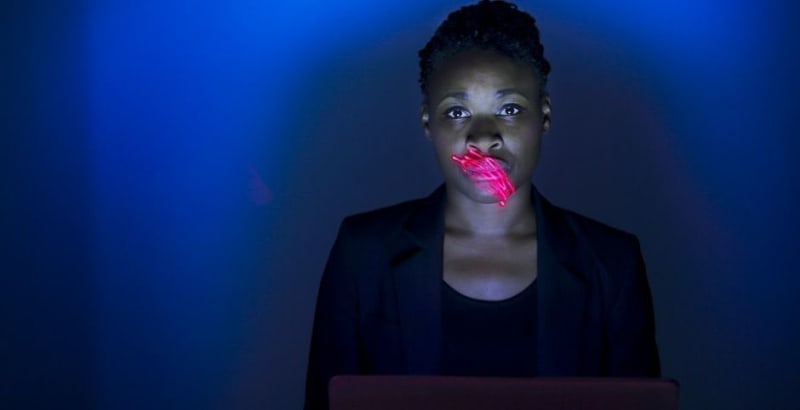 Using similar themes to his online offering City of the Blind, David Leddy's live piece has been designed to be delivered by a different cast of four unprepared actors each night.
They deliver a reconstruction of a human rights hearing in The Hague. The central figure is Judith K, the Kafkaesque daughter of one warlord in DRC and widow of another.
Primarily seen through a staging of her meetings with a psychologist, the story sounds like a thriller, with murders and power struggles interspersed with some quite steamy sex.
At the performance under review, the cast consisted of Pauline Lynch, Claire Dargo, Selina Boyack and Nazli Tabatabai-Khatambaksh. Miss Dargo as Judith K got the best chance to shine and duly did so.
The idea of using actors who have not previously seen the text proves testing and makes the storytelling less smooth than would be ideal.
For those that can read the surtitles in either Spanish or Portuguese, odd inadvertent changes and omissions can be remedied. Others may occasionally lose the plot.
It isn't entirely clear whether the story is entirely fictional, 100% based on transcripts of actual cases or somewhere in-between.
The best bet is that it is fictional but intended to bring to the stage an idea of what is going on in the warzones of Central Africa.
Reviewer: Philip Fisher