I Can't Sing
Book and additional lyrics by Harry Hill, music and lyrics by Steve Brown
London Palladium
From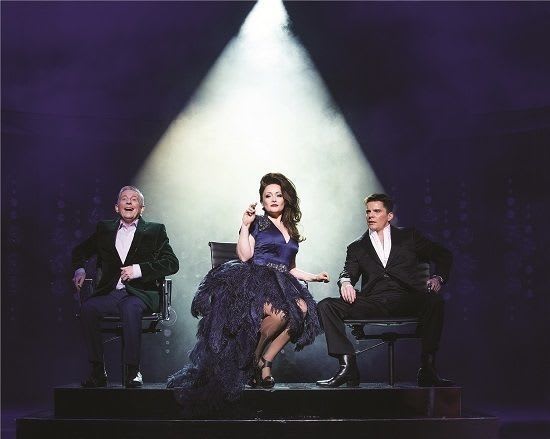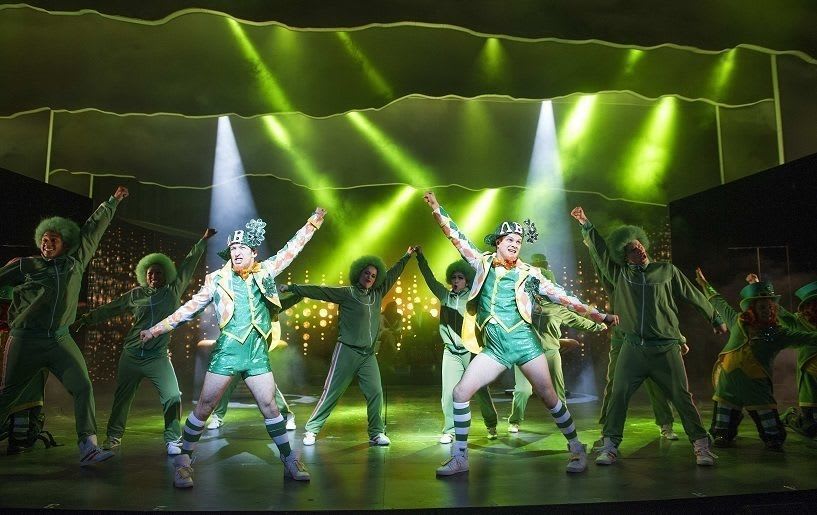 The world broadly splits into two categories: those who obsessively watch and talk about The X Factor and a small minority of heretics who worship at a different altar.
The producers of this skit on the show will be praying to their (pop) idols that The X Factory can conjure up a couple of thousand people a night from the X groupies to spend £150 including booking fees on pairs of tickets for months or years to come.
Otherwise, they might not get as rich as their central figure Simon, a self-obsessed judge apparently based on a real-life character (or as real as reality TV gets).
In plotting terms, I Can't Sing is a kind of post-modern, 21st century pantomime, perhaps drawing inspiration from Cinderella, with jokes and song lyrics showing the kind of sophistication that one would expect from that genre.
The general idea behind Harry Hill's book features a series of freaks using cut throat tactics to win a talent show with a sweet, disadvantaged London girl and a clean-cut boy from Rochdale to represent love and humanity.
The undisputed champion in every sense is Cynthia Erivo stepping up from a superb performance in The Color Purple to superstardom, via the London Palladium.
She plays Chenice who, after her chirpy grandfather is ineptly manslaughtered by her putative boyfriend, Alan Morrisey's Max, seems destined for the poorhouse.
Instead, she is persuaded that her protestations that "I Can't Sing" are 100% misguided, demonstrating a voice of great power and more than adequate tunefulness.
Throughout the first half, much corny comedy is delivered along with lashings of cod pathos and some song and dance. Good taste doesn't dare show its face during an evening that seems determined to be gratuitously but relatively harmlessly offensive to numerous minorities, by stereotyping everything from the disabled, Africans, Europeans and homosexuals to leprechauns / Irishmen (synonymous in this milieu) and even extra-terrestrials.
For some reason, such behaviour seems far more appropriate in The Book of Mormon, where it has a justification than in a spoof on a reality show. Then again, Harry Hill has a following who might well be better attuned to his sense of humour and find it complementary to his story.
The money has been used to create some great visuals, expensive sets (stylishly created by Es Devlin) and fill the stage with a large cast under Sean Foley's direction, though a rather unexpected and eclectic bunch for a show at this venue. Indeed, the showgirls ran out so early that, in a big production number, two of the eight were played by drag artistes.
Much of the pleasure for devotees will come from lapping up in jokes and laughing at exaggerations of the exaggerations that people their TV sets in prime Saturday time.
Nigel Harman plays heartthrob Simon, while joining him on stage after the interval for the main contest are doddery Louis, tarty Jordy and camp Liam O'Deary, each instantly recognisable simulacrums of the small screen heroes.
The main competition for the love story (which generates one of the best songs "I'm Missing You Already" comes from a wry old dog, Barlow. This canine puppet is wielded by former Avenue Q ventriloquist Simon Lipkin, who might give many viewers the best entertainment of a 2¾ trip to the West End's highest profile venue.
The songs, written by long-term Steve Coogan collaborator Steve Brown, are standard fare with the odd belter thrown in to supplement pastiche of a number of different musical styles.
In the final reckoning, since non-believers would do well to steer clear of a show that they might absent-mindedly re-christen "I Can't Watch", I Can't Sing will live or die on the willingness of the X generation to give it a go and then keep coming back.
Reviewer: Philip Fisher