I Hear You and Rejoice
Mikel Murfi
Loco and Reckless Productions
Tricycle Theatre
–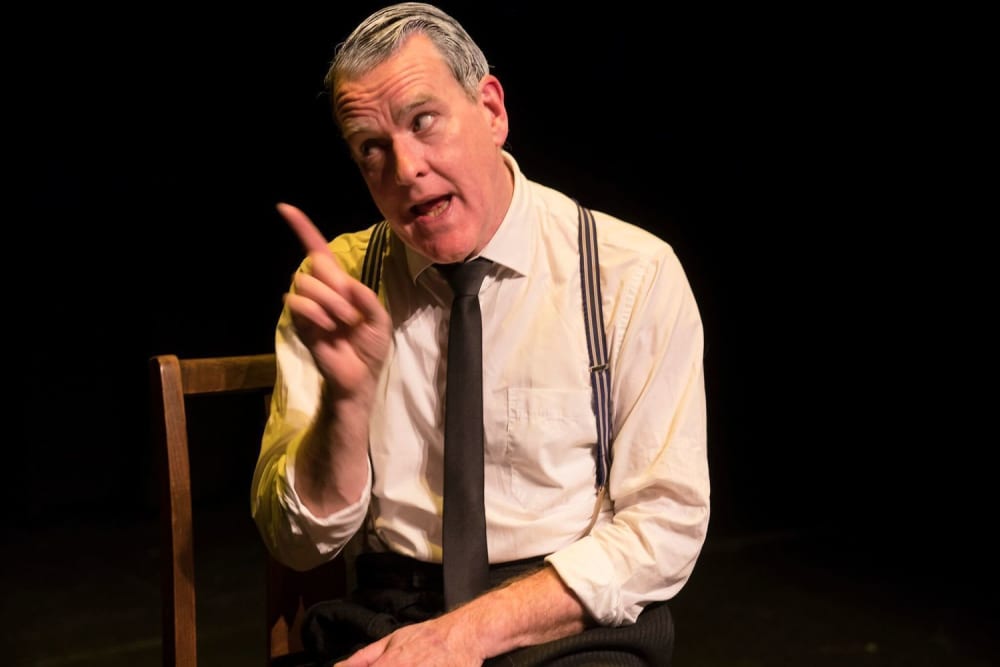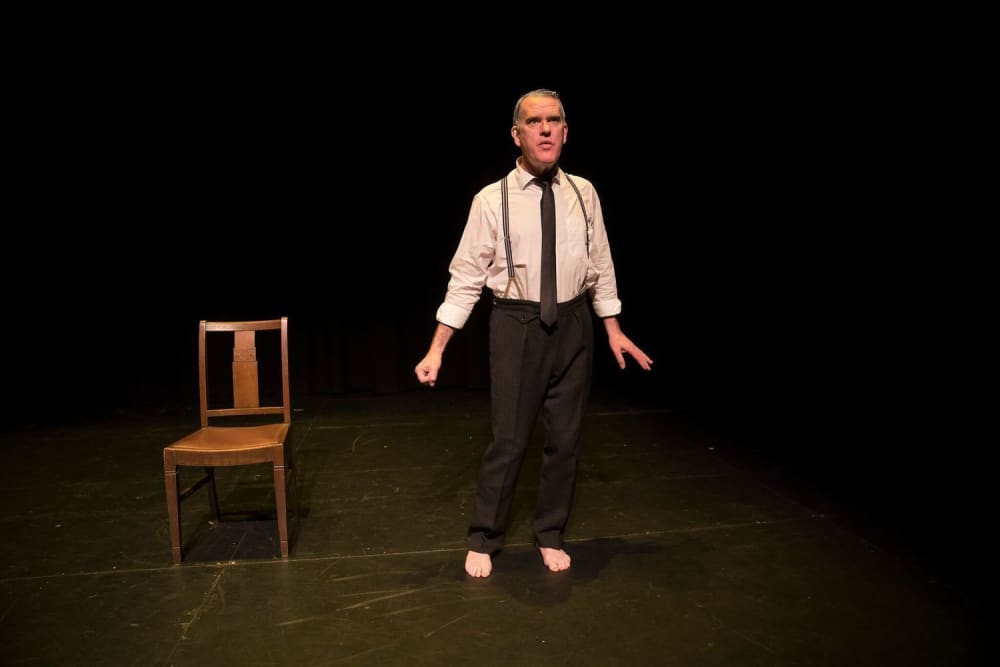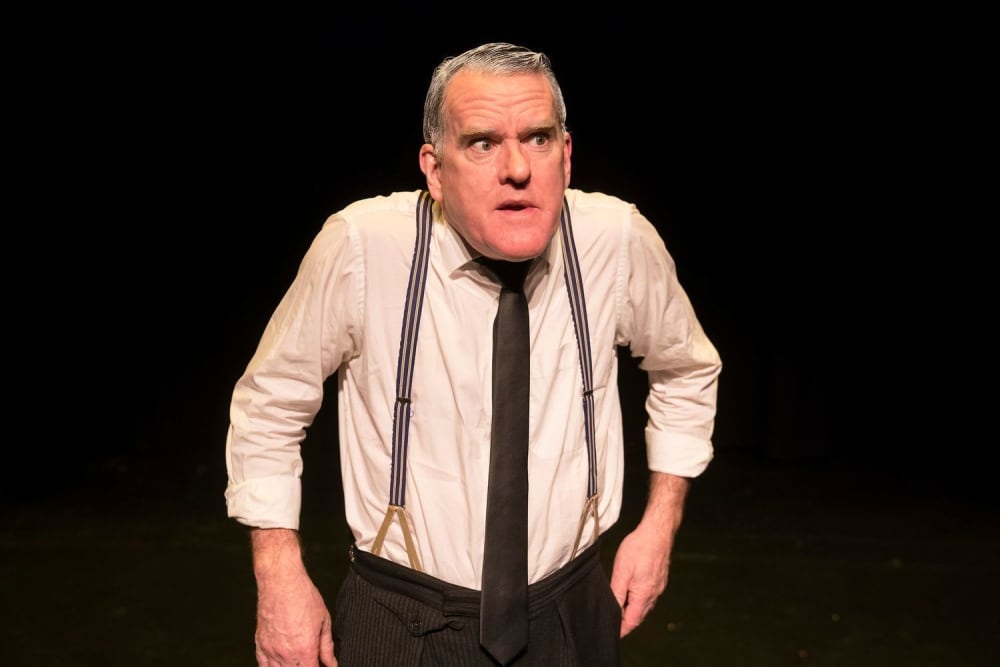 Delivering a solo show, particularly one that you have written yourself, exposes a performer like almost no other theatrical form. Indeed, Mikel Murfi has gone a step further, completing the creative hat-trick by directing I Hear You and Rejoice as well. The task of keeping an audience happy is hardly eased when the venue is the hastily converted Tricycle Cinema, without air-conditioning on a hot summer evening.
The corollary to the high-risk quotient attaching to this kind of presentation is that when it comes off, everyone in the theatre knows it and the plaudits will come flooding in. That will certainly be the case for this beautifully acted, hilarious play about simple Irish country folk.
For 75 minutes, as with its predecessor The Man in the Woman's Shoes, the audience is completely entranced starting the moment that the smart but jacketless middle-aged man takes us back to April 1985 and transforms himself into the priest delivering a eulogy following the death of larger-than-life Kitsy Rainey.
The deceased was quite something, having pretty much written her own funeral service from a lofty, self-appointed position as the Holy Ghost's sister no less. The priest might have had his reservations but even he was not willing to get in the way of fearsome Kitsy, despite the fact that she was safely on her way to Heaven.
The main attraction of the evening is the widower who was married for seven years to this "fierce woman" with her imperishable folk wisdom. Pat Farnon was carefully selected as her beau thanks to an unlikely attraction, his silence. A woman like Kitsy who loved talking was fully able to appreciate a literally dumb husband, who would never interrupted her regular pearls of wisdom. To make life even harder for Pat, the kindly cobbler was also going blind but, despite all of these impediments, proves to be an eloquent narrator.
Amongst other delights, Murfi was able to portray old friends including the hilarious Jimmy, deliver a handful of party tricks such as his imitations of a farmyard and a band (without the aid of instruments).
The Irishman's strength as a writer lies in an enviable ability to conjure up visions of the town and its residents, while making audience members laugh out loud with the kind of regularity that many stand-up comedians would envy. As an actor, his knack of conveying the heart and soul of diverse characters is second to none.
The Irish have long had a reputation as inimitable storytellers who could make audiences both laugh and cry within the space of seconds. Following in the tradition of John B Keane and Flann O'Brien, Mikel Murfi has created a theatrical delight that will inevitably charm the London Irish but also win over those who have never been closer to Sligo than sinking the occasional Guinness with or without a Jameson's chaser.
Reviewer: Philip Fisher