The Man in the Woman's Shoes
Mikel Murfi
Tricycle Theatre
–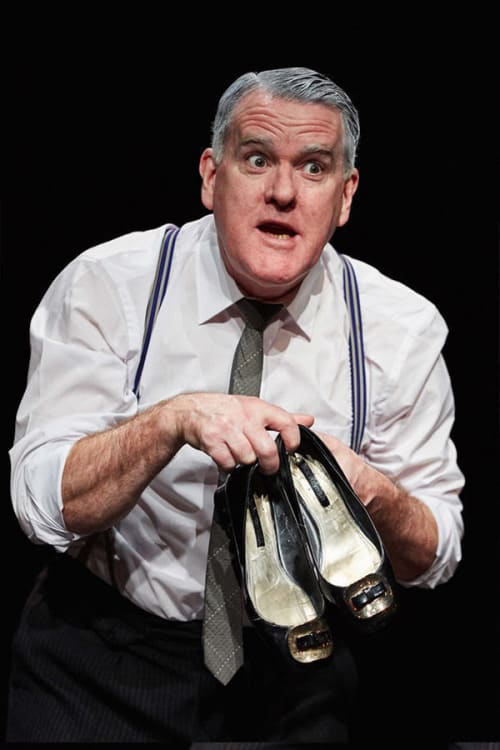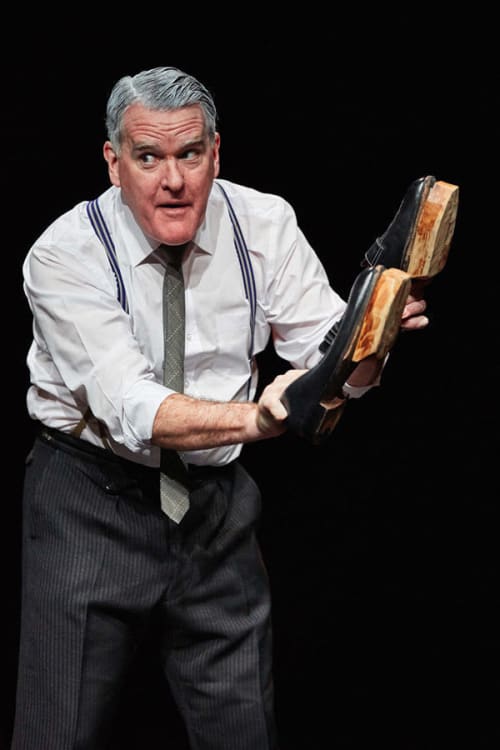 The Man in the Woman's Shoes may sound like a film by Pedro Almodóvar in particularly frisky mood but is, in fact, something completely different but equally intoxicating.
This solo performance, delivered by the incomparable Mikel Murfi, is being delivered every Saturday afternoon as an introduction and complement to his new piece, I Hear You and Rejoice, which is playing for the rest of the week in the Tricycle's cinema, which thankfully now has fully functioning and very welcome air conditioning.
It features the same cast of characters, led by lovable mute cobbler Pat Farnon, who may present a wall of silence to the outside world but shares his inner thoughts with the audience for 75 delectable minutes that contain more than a little folk philosophy and a generous allocation of great laughs.
The piece is an antidote to today's action-packed entertainment industry, which seems to require sex, violence and then more sex and more violence to entertain undemanding audiences.
It might sound unkind to suggest that it is old-fashioned but this is the kind of storytelling that has been pleasing friends and family since we were all living in caves.
Murfi's skills as both a writer and raconteur rely on a marvellous sense of humour and an ability to create characters and situations that are instantly recognisable, even for those that have never stepped on to the far side of the Irish Channel.
The plot itself is very simple. In October 1978, Pat is commissioned to repair the shoes of Kitsy Rainey, the loud but impassioned manager of the local GAA football team, a bunch of perennial losers if ever there was one, despite her best efforts.
As a cobbler who is devoted to his trade, your man is willing to wear in his customers' shoes, even if this leaves him in danger of blisters and accusations of transvestism.
The performance allows viewers to follow his journey across town, meeting a weird and wonderful bunch of eccentrics, everyone easily distinguishable and highly amusing in his or her own way.
They build a convincing picture of the kind of village where everyone knows everyone else's business but also treats a man who might elsewhere be regarded as a simpleton with kindness and generosity.
The story moves towards a dramatic climax that also provides an introduction to its sequel and both works represent the kind of indulgence that should be on everyone's list of plays to see in June.
Reviewer: Philip Fisher