I Was A Wife
Polly Lister
The Dukes, Lancaster
–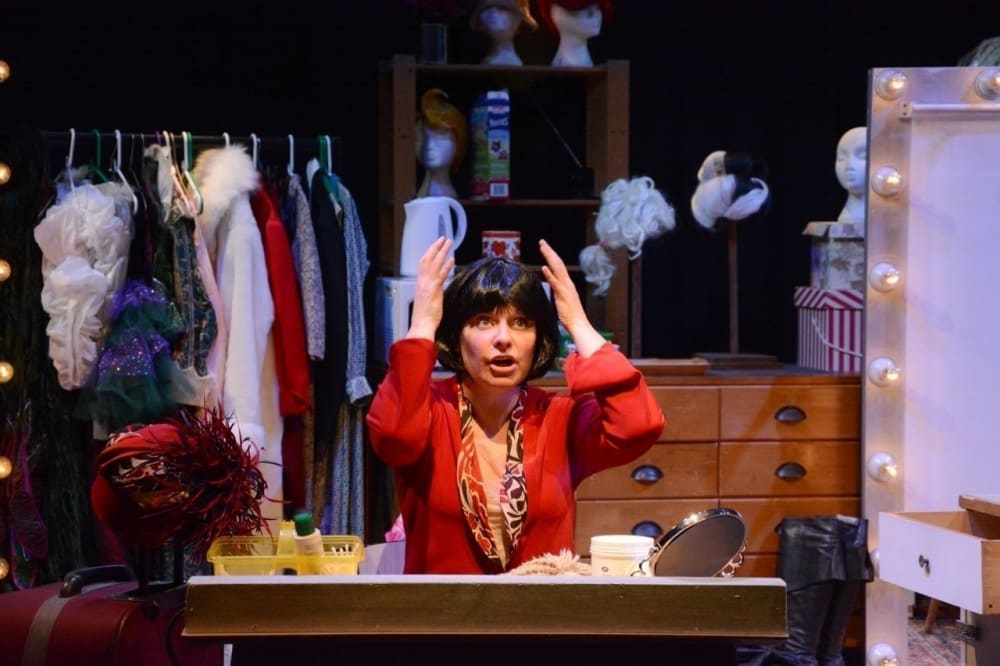 Familiarity breeds a new contentment with Polly Lister's one-woman deconstruction of her all-too-brief married life.
You may have seen it before, firstly as a script-in-hand reading before a small 'focus group' audience back in 2015, or as a fully-fledged première production last year.
Now it's enjoying its third incarnation, and with a few detailed changes here and there, an added song and new direction from Stefan Escreet, it properly achieves its intended level of heartfelt, and occasionally heart-breaking, theatre.
By the time the current tour reaches Keswick's Theatre by the Lake, where the story began and finds an ending, it may be almost too agonising to watch. Polly Lister lives, breathes and mourns the part she was all-too-literally born to play.
It started out life as a self-help pamphlet, but, with the support of the Dukes' then artistic director Joe Sumsion, became the first success for the theatre's Kick Start initiative, in which audiences offer feedback on plays in development.
It's hard to conceive of any performer putting themselves through such acute and public self examination.
In the setting of a cluttered back-stage dressing room, Polly Lister dons the costumes and the characters of various roles she undertook around the region's theatres, whilst her married life was going through its own dramatic death throes.
Was she perhaps too wide-eyed about it all, as Fairy Bowbelle in panto? Too aloof or self-regarding, as Myra Arundel in Hay Fever? Or perhaps the villainess of the piece—choose between Cruella De Ville or Griselda the Witch? Resignation of sorts is achieved when she becomes one of the doughty sisters in Dancing at Lughnasa.
For each part, she steps downstage and into a spotlight, and Brent Lees's subtle shifting of light and shade throughout adds another strong tonal dimension to this moving production.
As suggested, you may have seen it before, but perhaps not as polished as this performance. It runs here until February 22, then tours before making final appearances back at the Dukes March 3 to 4.
Reviewer: David Upton