In the Republic of Happiness
Martin Crimp
Royal Court Theatre Downstairs
–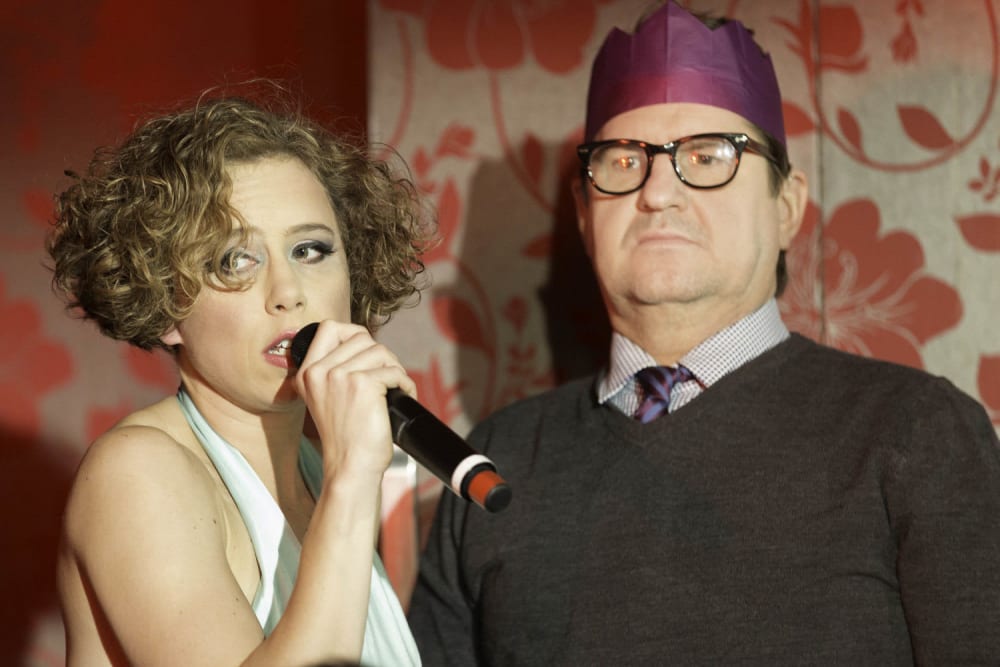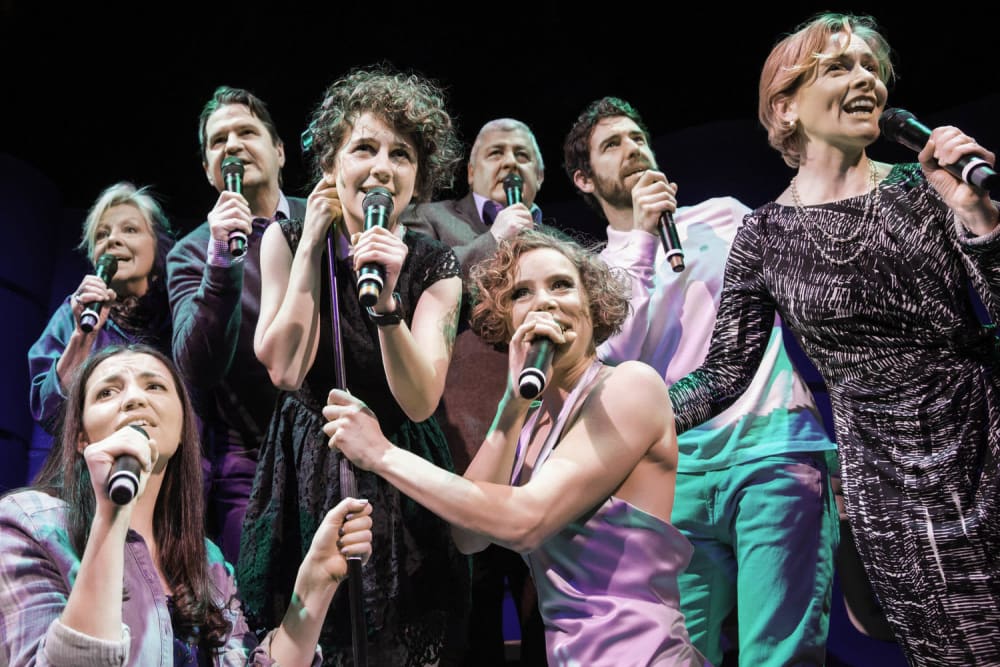 Martin Crimp has always believed in challenging his audience. The ironically entitled In the Republic of Happiness runs to three acts, all of which are distinctive.
The opening could be described as by Sir Alan Ayckbourn out of Caryl Churchill (who attended the opening). Appropriately, it features a family Christmas dinner, complete with the traditional trimmings of unpalatable food and feud.
It is richly funny, as what should be typically mundane conversation is subtly subverted by insults that become increasingly absurd.
The main issues explored across the table are Debbie's mysterious pregnancy and the deafness shared by Dad and Grandad, who also has a healthy predilection for porn. There are rivalries and alliances, just like the real Yuletide experience. Seline Hizli and Ellie Kendrick are particularly memorable as the two bickering daughters.
The scene changes with the arrival of Uncle Bob, played by Paul Ready. He has arrived rather like Priestley's Inspector to issue a stream of laid-back invective against the three generations of diners, all purportedly on behalf of his wife, Madeleine.
When Michelle Terry in this role finally arrives, she transforms from leisure clothing into a stunning, sky blue designer frock to remember, though why is never made clear. The best bet is that this is connected to the couple's impending emigration.
The second act, split into five sections, sees the eight-strong ensemble speaking animatedly in a TV studio about "The Five Essential Freedoms of Life". These include such philosophical topics as writing the script of your own life, separating your legs in a non-political way and looking good and living forever.
It seems likely that the octet are sharing one person's lines, picking up on themes from the earlier scene, while obliquely skewering a wide range of society's contemporary obsessions.
This can be shocking and witty by turns, aided tremendously by a talented cast well-drilled by Dominic Cooke.
The final act takes place in a bright but bare room that has spectacularly risen from the theatre's depths. Here, the forceful Madeleine bullies cowering Bob into submission and a happy song, though the underlying meaning will probably remain a mystery to all.
The two hours, within Miriam Buether's sets that make the most of the Royal Court's stage machinery, are punctuated by some rather sweet songs delivered by the cast in various combinations and picking up on themes in the previous or current scene.
In the Republic of Happiness might strike many as a step too far towards experimentation with both form and subject matter and might lose fans during its tricky final scene.
Up to that point though, it is a truly original and thoughtful play that challenges and provokes viewers to consider our world critically from new perspectives, in a similar way as Crimp's seminal Attempts on Her Life and the theatre's recent production of Caryl Churchill's Love and Information.
Reviewer: Philip Fisher