Iphigenia In Splott
Gary Owen
Sherman Cymru
Sherman Cymru
–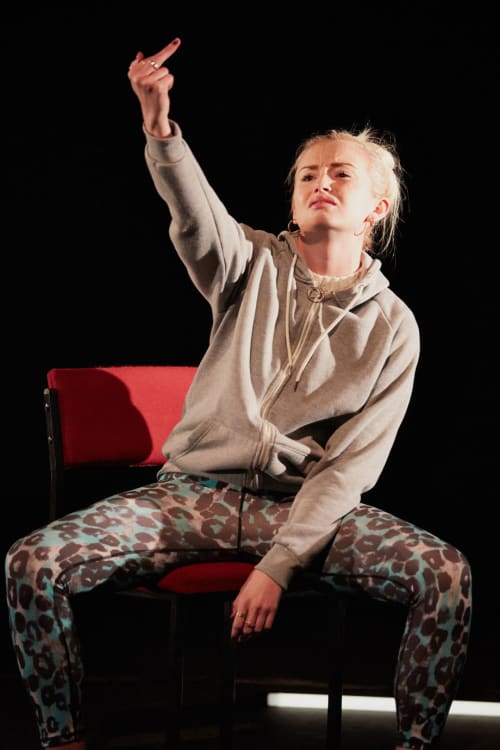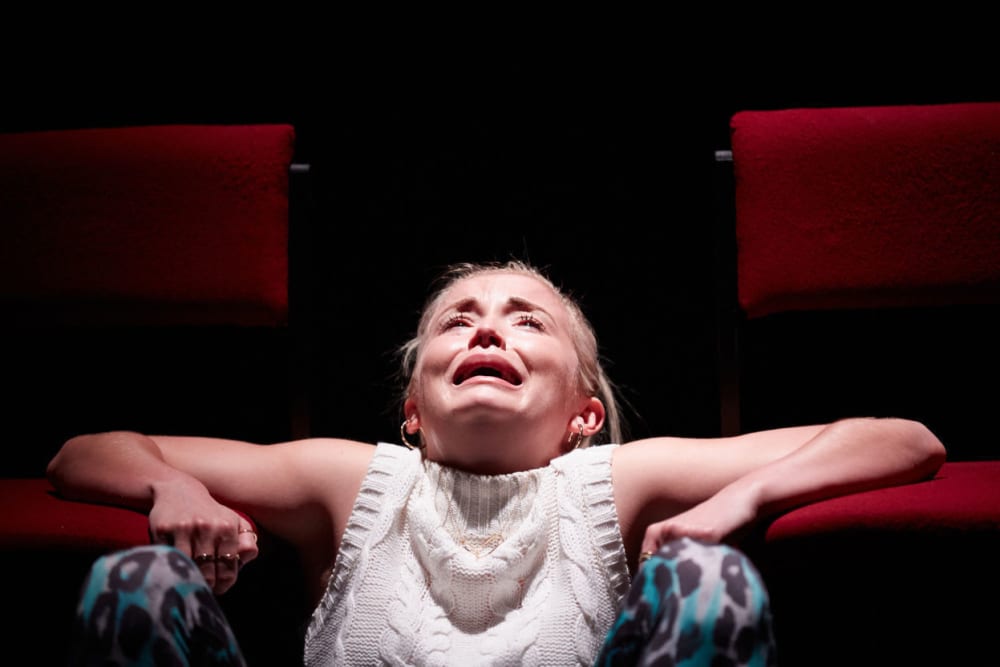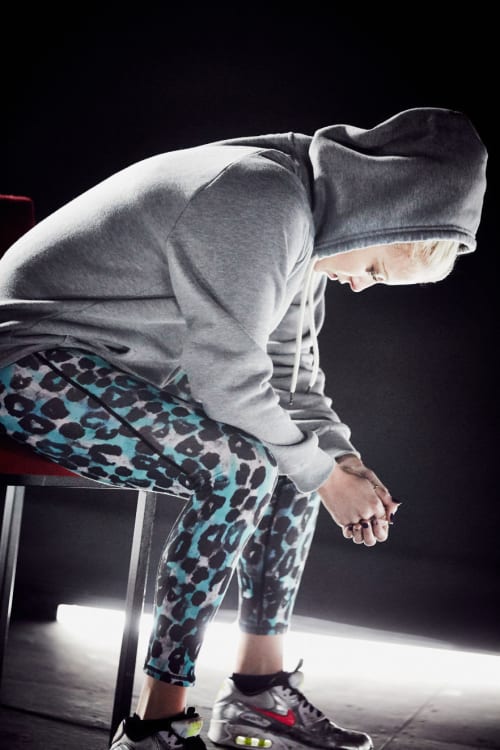 You will, of course, be familiar with the story of Iphigenia from classical mythology. Volunteered as a sacrifice by her father, Agamemnon, in order to protect the Greek fleet from destruction during the Trojan War, she willingly embraces her fate, for the greater good.
Gary Owen's latest play has nothing to do with ancient Greece, and touches only tangentially on war. Sacrifice is, however, at its heart.
Splott is a working-class suburb, a short walk from Cardiff city centre, once largely inhabited by steelworkers and their families and well within the Sherman's catchment zone. Any reader will be able to pinpoint similar areas of their home towns; areas whose very mention evokes notions of "Broken Britain", however nuanced the reality.
Effie is a youthful Splott resident from our worst Jeremy Kyle Show nightmares; clad in a hoodie and skin-tight leggings, hair scraped back in a "Croydon facelift", stumbling drunk and stoned along the street at 11:35 in the morning, living life as a series of mind-blanking three-day hangovers.
She gleefully acknowledges that members of the typical theatre audience would seek to avoid her Medusa glare (even as they admire her "juicy arse"). But she promises to tell a tale which will explain the extent to which we are all in her debt.
Gary Owen is practiced at the art of the slyly poetic narrative monologue, but generally they sit within multi-character pieces such as Crazy Gary's Mobile Disco and Ghost City. For the 75 minutes of Iphigenia In Splott, however, the focus is solely on actress Sophie Melville, who does a beautiful job.
Last seen at the Sherman as Shakespeare's flighty Juliet, here she is utterly convincing as a hard-bitten, potty-mouthed, sexually over-confident inner-city siren. Pugnacious one minute, vulnerable the next, Effie's savagely comedic take on her hunger for love makes her instantly relatable.
The story she tells is over-familiar, and intentionally so. Owen is mining the mundane, perhaps taking inspiration from the idea that everyone we encounter, however disagreeable, will be bearing a burden of some kind.
Effie goes on a night out, falls instantly in lust with an injured former soldier, and ditches her waster of a boyfriend in order to spend time with him. A series of events ensues, some of them predictable, most of them unpleasant.
Hayley Grindle's set is a masterpiece of simplicity, consisting simply of three chairs, and various arrangements of fluorescent strip-lights. Director Rachel O'Riordan marshalls her resources impeccably, the sound and lighting design (by Sam Jones and Rachel Mortimer respectively) working in perfect synchronisation to convey Effie's various journeys around the streets and pubs of Cardiff, and elsewhere.
Owen's ultimate point is a political one and, if it's unsubtle, it's because politics is unsubtle. Effie chooses to make heart-breaking sacrifices for the benefit of others. Most of those who pay the price of austerity, to the advantage of those already better off, do not have the choice.
The press night was a sell-out, with Melville's performance rapturously received. Extra shows have been added to the run. One hopes that the Sherman's publicity machine ensures that future audiences for this sad, angry, inspirational piece will comprise dozens of Effies.
Reviewer: Othniel Smith