James I: The Key Will Keep the Lock
Rona Munro
National Theatres of Scotland and Great Britain
Festival Theatre
–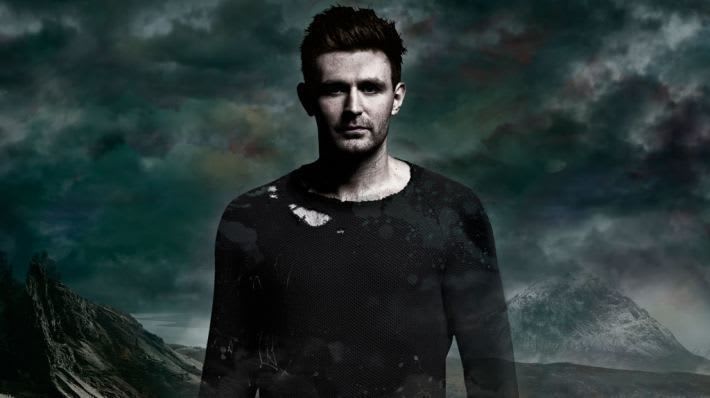 Shakespeare created cycles of dramatic plays with various Henrys and London has recently seen the phenomenon of Wolf Hall and Bring Up the Bodies from the RSC.
Now, with independence looming, the National Theatres of Scotland and Great Britain have teamed up to do the same with three Kings who are unknown south of the border, where Jameses only started with number VI, in Scottish currency (whatever that might be, come September 19).
Englishman Laurie Sansom, who is NTS's new Artistic Director, takes the helm at the start of an epic sequence that lasts from midday until not far short of 11PM, if seen off the reel.
A quick history lesson will provide context. James McArdle's James I was born in 1394 during the reign of Richard II of Shakespeare fame. He was also great-great-grandson of Robert the Bruce.
Fourteenth century Britain was a brutal place and James is first seen as a downtrodden vassal to Jamie Sives's foul-mouthed, loutish Henry V, whose days are numbered due to a nasty dose of the plague.
With little hope for the future and few connections, James is married to Joan, a clever, practical English woman portrayed convincingly by Stephanie Hyam. Husband and wife also get sterling support from the Queen's lady in waiting, Sarah Higgins as blabbermouth Meg.
The couple have their ups and downs, shortage of finances a constant issue, but these are as nothing to the trouble caused by Murdac and Isabella Stewart (played by Gordon Kennedy and Blythe Duff) and their warlike offspring.
The impoverished kingdom and Queen both struggle to settle, despite James's growing gift for diplomacy, and the play builds to a confrontation with Big James Stewart. Cameron Barnes proves almost as fearsome in this role as his character's scary mother.
Pleasingly, the play races along, helped by an atmospheric staging in modern language, featuring a deeply symbolic, menacing, 25-foot high sword, plus audience on stage behind the actors.
The acting is good, with at the play's heart, James McArdle growing from uncertainty to majesty as a wise statesman and Stephanie Hyam proving a good foil.
As the first part of a long day, James I is engrossing and whets the appetite for what might be to come.
See also
Reviewer: Philip Fisher