James II: Day of the Innocents
Rona Munro
National Theatres of Scotland and Great Britain
Festival Theatre
–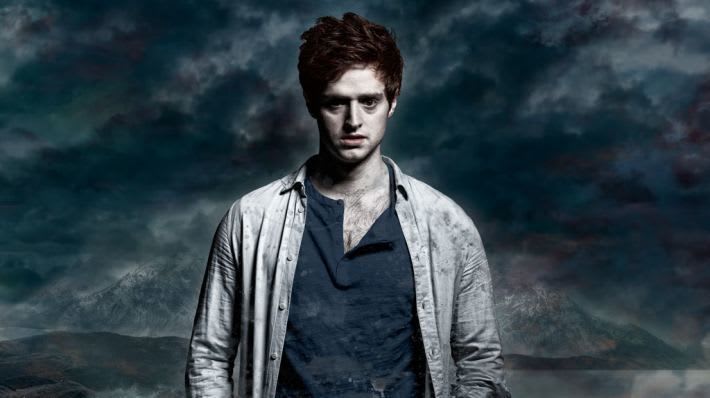 The second James play inevitably also has Shakespearean echoes. It is a work filled with intrigues that is more diffuse and fantastical, of necessity since James II acceded to the throne aged five.
As we gradually learn, this followed the assassination of his patriarchal predecessor and the boy's desertion by an unfaithful and seemingly unloving mother. His plight is symbolised in Jon Bausor's design where the dark wooden walls are riddled with big holes.
Much of the first half takes place in a series of nightmares suffered by Andrew Rothney's monarch, a boy cursed by a strawberry birthmark across much of his face. At times the format can confuse, challenging viewers to decide whether they are witnessing reality or dreams.
Throughout his boyhood, the King rules only in name, a trio of untrustworthy Earls making decisions for him to which he was expected to affix his seal. It is a real toss-up whether Livingston (Gordon Kennedy), Crichton (Ali Craig) or the cowardly but greedy Balvennie / Douglas (Peter Forbes) is the safest ally for the young man.
While the leading actors catch the eye, praise should be lavished on Blythe Duff as the witch-like Isabella Douglas, a simultaneous help and threat to the young ruler.
In fact, when the chips are down, James II was always most likely to turn to his contemporary, Will Douglas for comfort and support.
The boys' bond is cemented after the interval when Mark Rowley's younger Douglas helps the King to assert himself at long last, dismissing the older generation in one fell swoop.
When coupled with Stephanie Hyam's wise new Queen Mary and Rona Morrison as James's sister Annabella, the power base seems solid.
However, that was never the way in those far distant times when as soon as someone became an ally, they seemed to feel a need to take power or riches and so it proves here.
Treachery is soon threatening the King, leading to an unlikely denouement that could easily leave Scotland in turmoil by the time the third King James comes on to the scene after dinner.
See also:
Reviewer: Philip Fisher