Jane Eyre
Devised by the company based on the novel by Charlotte Brontë
Bristol Old Vic
Lyttelton Theatre (National)
–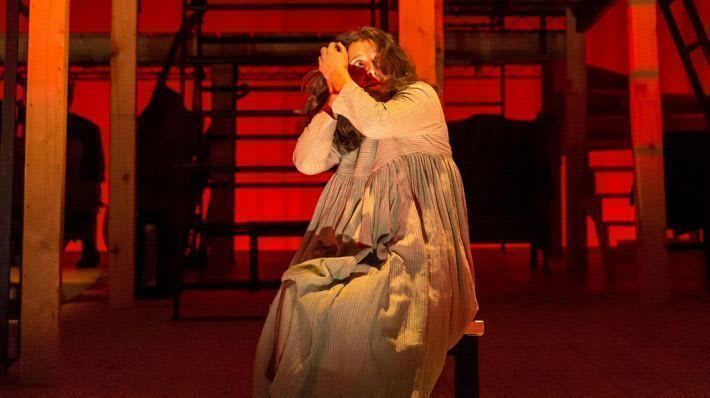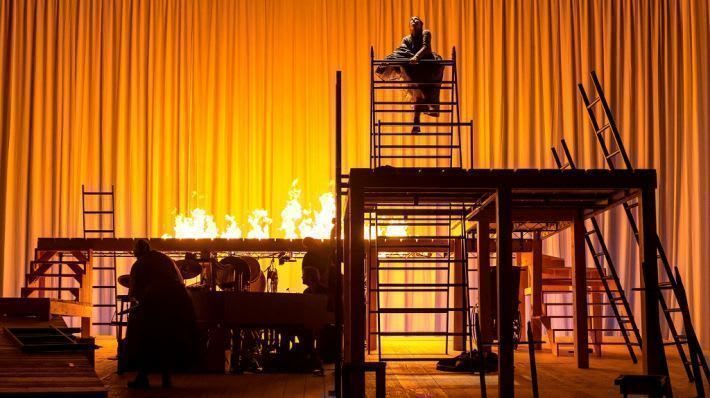 Even in what is fast becoming a very strong opening season from Rufus Norris at the National, Sally Cookson's staging of Jane Eyre still stands out.
The style will be familiar to devotees of Shared Experience, who originated their own version of Charlotte Brontë's novel at the end of the last millennium.
Michael Vale's set in the Lyttelton comprises a bare wooden structure with metal ladders, like an elaborate children's playground.
Props are also kept to a minimum, necessitating engrossing acting and a good dose of viewer's imagination to build stage pictures of the highest quality from the physical theatre, with lots of additional techniques such as allowing members of the sampler to vocalise Jane's inner thoughts.
These elements are then adorned by a tuneful band on stage, supplemented by the beautiful voice of Melanie Marshall, who also takes a significant role. The varied musical compositions (and many of the highly impressive sound effects) are created by Benji Bower, including a couple of jazzy new arrangements of modern songs, most poignantly Seal's "Crazy", though Noël Coward also gets the treatment.
For 3¼ hours, this production, devised by the company for the Bristol Old Vic, where it originally lasted for 4½ hours, entrances its audience, with dramatic storytelling the last piece of an almost perfect jigsaw.
It starts with the birth of Madeleine Worrall's unfortunate Jane Eyre, an orphan treated badly by a wicked aunt and little better when she escapes to a Dickensian boarding school, from which the young lady eventually graduates as a teacher.
To this point, life has offered nothing but drudgery, with the one good soul that of a stoical fellow pupil, Helen Burns. She is played by the superbly versatile Laura Elphinstone, who next appears as Adele.
She is the mischievous French ward (and alleged love child) of Felix Hayes as haughty, haunted Mr Rochester, a man of immense wealth but few social graces.
Jane becomes governess to the little girl but falls for the master, with predictably unhappy consequences, given the class difference.
What follows should be known to anyone who has read the novel (or seen the many movies / read the Wikipedia pages etc).
The two leads are both excellent, particularly Madeleine Worrall who bravely endured opening night with a heavily bandaged leg in her role as the headstrong heroine.
Giving very strong support, Miss Elphinstone, who additionally cross-dresses convincingly to play a lovelorn preacher and Craig Edwards, remarkable as Rochester's dog Pilot, are the pick of a strong, ensemble, every one of whom shows remarkable dedication to the team.
Do not miss a lovely, loveable evening that should appeal equally to fans of the novel and those who have yet to enjoy its pleasures.
Reviewer: Philip Fisher