Jellyfish
Ben Weatherill
Bush Theatre
Dorfman Theatre (National Theatre)
–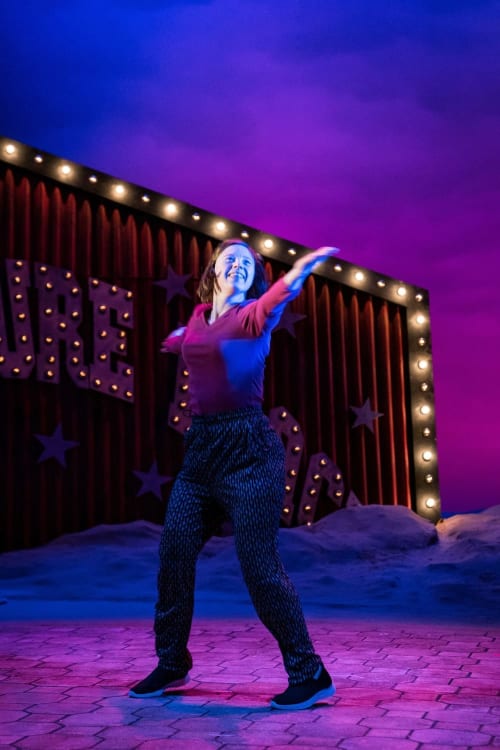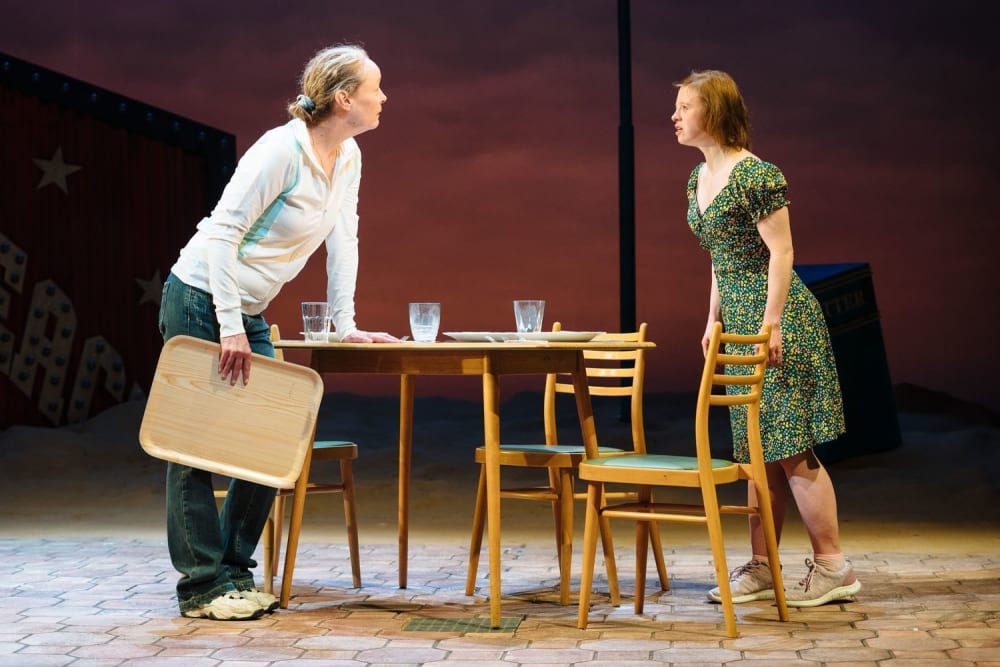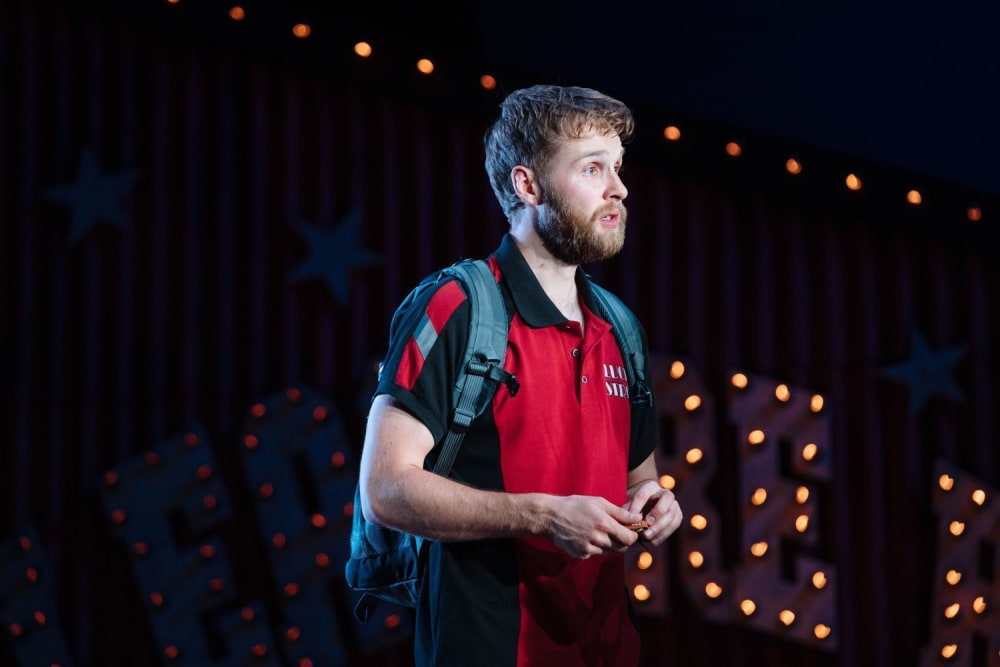 It seems inevitable that Jellyfish will be compared with the stage adaptation of Mark Haddon's The Curious Incident of the Dog in the Night-Time by Simon Stephens, which played in the same theatre, even if the name has changed in the intervening period.
However, the work that Ben Weatherill has written and which made its debut at the Bush a year ago is a much harder-edged work. In part, that is because its protagonist Kelly, skilfully played by Sarah Gordy, is 27, while her disability is the practically more troublesome Down's Syndrome.
Going a step further, the issues addressed in a 2¼-hour evening, events of which take place on around the seafront in Skegness, literally include those of life and death.
In the early scenes, although they argue almost all of the time, it is easy to see the bond of love that exists between Kelly and Penny Layden as her long-suffering but dedicated mother Agnes.
In the eyes of both, it seems inevitable that Kelly will be condemned to a life with limited opportunities and practically no chance of finding a soulmate.
Their lives, and the play which thus becomes overly schematic but also deeply touching, are transformed almost overnight by the arrival of Neil, played with great feeling by Siôn Daniel Young.
Much to her mother's cynical disbelief, Kelly and Neil fall in love. In a series of decisions that may seem overly protective but also attempt to inject realism into the relationship, Agnes attempts to end the affair before it starts.
The path of true love is not so easily blocked, despite the hilarious intercession of Nicky Priest in the role of Asperger's-carrying Dominic. Where Kelly tells direct home truths, unafraid to offend, Dominic is compelled by his condition to speak truthfully, regardless of the consequences.
The issues that arise when somebody with Down's Syndrome attempts to fly the nest and build a new life with a man who does not have a full understanding of its effects fuel the second half of the play.
In particular, when Kelly becomes pregnant, this raises a series of moral and ethical questions that are almost impossible to answer without causing deep pain and should set a reviewer thinking about how they would react in similar circumstances.
Although there are moments when the plotting gives way to convenience rather than realism, Jellyfish showcases a well-chosen and totally committed cast under the direction of Tim Hoare. It is a deeply thought-provoking and moving work that challenges viewers but, rather than being unremittingly heavy, is leavened by a great deal of welcome humour.
Reviewer: Philip Fisher