John
Annie Baker
National Theatre
Dorfman Theatre, National Theatre
–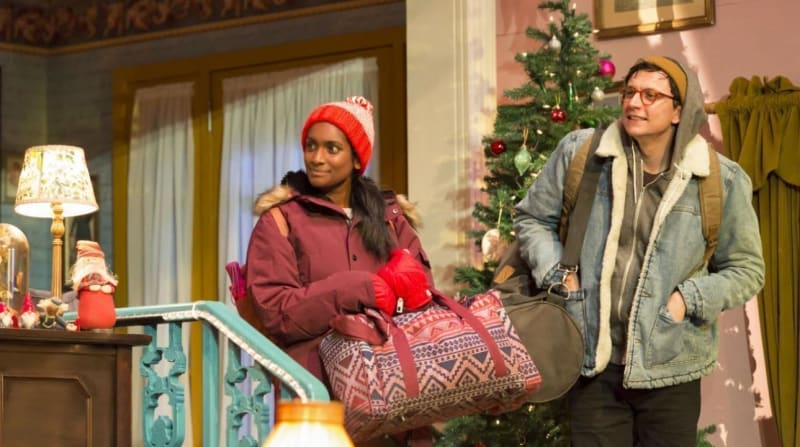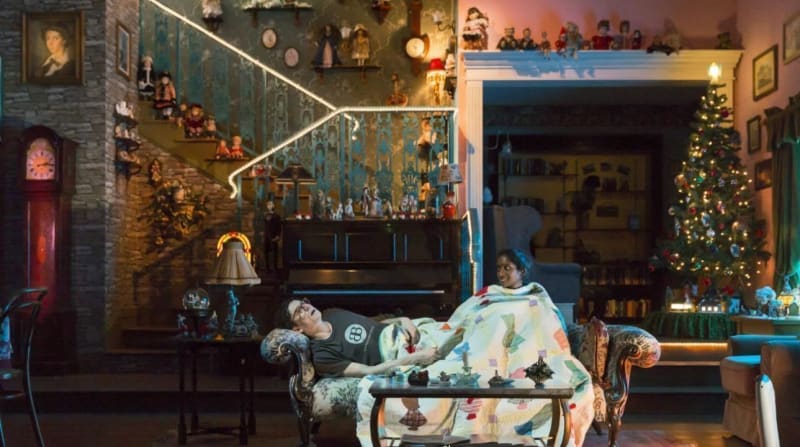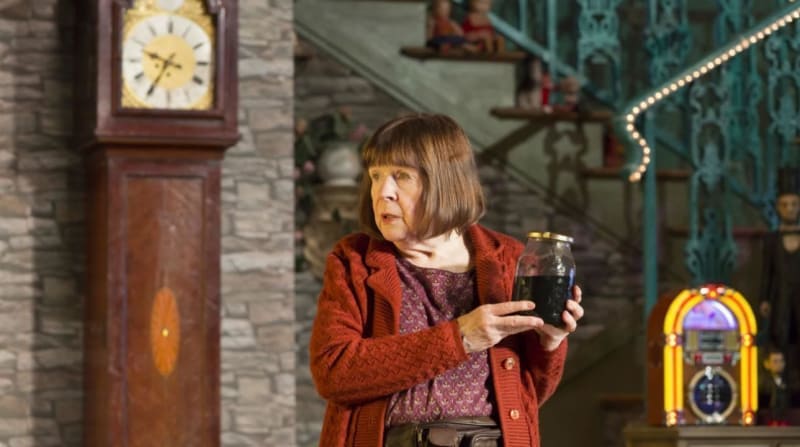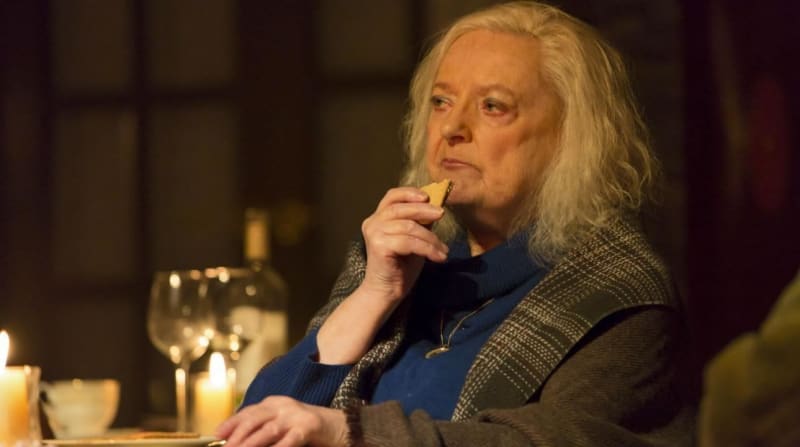 In a world where everything has to be instant and attention spans are measured in seconds, Annie Baker's brand of neo-realistic minimalism offers a refreshing alternative to the 90-minute play that has become the norm on both sides of the Atlantic.
This whimsical view of humanity first saw the light of day at New York's marvellous Signature Theatre in the summer of 2015 and comes in at a weighty three hours and 20 minutes, broken by not one but two intervals. James Macdonald's meticulous production also follows a very different tempo from the standard, taking time to develop and welcoming periods of inaction, rather like real life. It also has some lovely touches, which may have come from the playwright or original director Sam Gold, including splendid use of a grandfather clock to mark advances in time at the same time as symbolising the power structure.
This gives viewers time to reflect on and ponder the events that take place in a folksy Gettysburg, Pennsylvania B&B on the weekend after Thanksgiving.
Played with convincing dottiness by American actress Marylouise Burke, our hostess is Mertis aka Kitty. This genuine eccentric is, at the very least, in her seventies but still dotes on the fripperies of childhood—dolls by the dozen, toy villages and even a glass menagerie filling the ground floor of her guesthouse.
For whatever reason, on the weekend of our visit, her only guests are a young couple from New York. While drummer / IT specialist Elias and TV quiz question compiler Jenny, played by British pairing Tom Mothersdale and Anneika Rose, initially seem to be a happy, loving couple, it gradually becomes obvious that they are fighting out their own Civil War at the Gettysburg address.
While Mertis and her blind friend June Watson's Genevieve, who takes a break to enlighten us on the seven stages of madness, turn themselves into watchers rather like those dolls, the youngsters try to enjoy the tourist trail through memorials and war relics, hardly helped by Jenny's indisposition and Eli's intrinsically suspicious nature.
In a series of distinctly odd, existentialist stories with ghostly overlay, Kitty and Genevieve also add to the feeling of unease.
By the end of a long but generally fulfilling evening, the outsiders have learned a considerable amount about themselves and each other. They also know more but by no means everything regarding the two old ladies from the home team let alone Mertis's husband George or the mysterious John, who lends his name to the play but never makes it to the stage.
John is a long, patient and frankly quirky meditation on American life today, which like the real thing can sometimes seem painfully slow but consistently holds the attention. Like the playwright's last work, which proved to be a big hit in the Dorfman Theatre, The Flick, it is enriched by the accuracy and detail of Annie Baker's almost scientific observation of representative individuals, as well as a series of strange stories as well as strong performances from the whole cast, with Marylouise Burke fully justifying the trip across the Atlantic for her National Theatre debut this.
Reviewer: Philip Fisher