Killer Joe
Tracy Letts
Emily Dobbs Productions and Empire Street Productions
Trafalgar Studios 1
–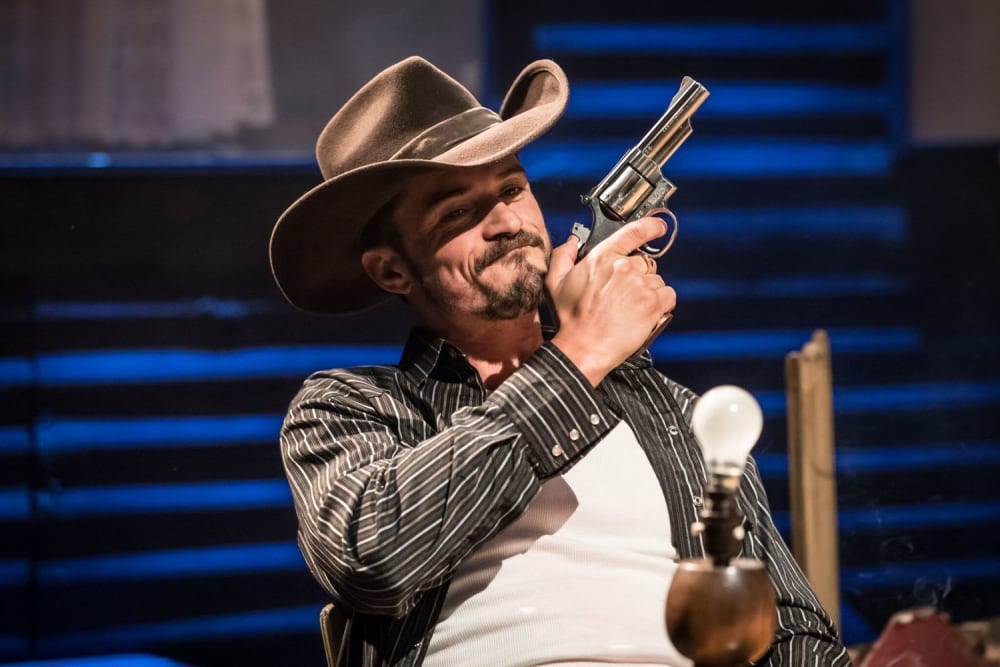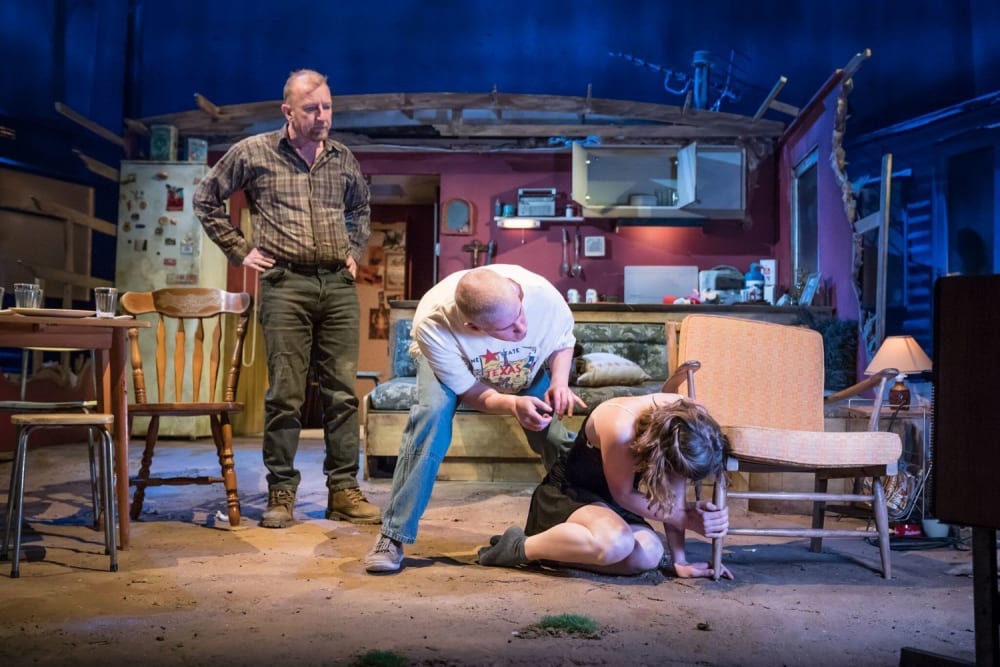 Whether you categorise Killer Joe as a pitch black comedy or a psychological thriller, this gripping revival by Simon Evans is a must-see for anybody with a strong stomach.
Created over quarter of a century ago, the trailer trash Texans depicted by Tracy Letts could as easily be residents in Donald Trump's America as that of Bill Clinton.
The scene is set perfectly by designer Grace Smart, who has recreated a depressingly trashy trailer that symbolises its residents. The not quite nuclear Smith family are hardly big on brains and the quartet might easily struggle to make the minimum entry level for Mensa between them.
The catalyst for an increasingly violent drama is a problem faced by son Chris played by Adam Gillen, who grungily but wholly convincing inhabits a role far different from his starring performance as Mozart in Amadeus at the National. Inevitably, given his lack of business acumen, the small-time drug dealer urgently needs $6,000 to prevent an early demise, having failed to protect his investment from a greedy family member.
His hare-brained solution seems simple enough but might struggle to pass even the laxest morality test. Since Chris's good-for-nothing mother has beaten him up but also bought a life insurance policy worth $50,000, releasing that money by entering into a no-win / no-fee contract with mean, brooding Killer Joe Cooper—Pirates of the Caribbean heartthrob Orlando Bloom portraying a policeman who acts as a hitman to supplement his earnings—strikes the young man as a perfect plan.
While their enthusiasm is not quite at the same level, Steffan Rhodri and Neve McIntosh as Chris's father and stepmother are equally tempted by their share of the cash and soon buy into the project, offering reluctant cooperation.
However, the linchpin is little Dottie, who claims to be 20 but acts considerably younger. Not only is she the nominated beneficiary of the policy but, as Joe so eloquently explains, given the unavailability of his standard down payment, her more significant role is to become his "retainer". Despite mild but ineffectual protestations from Chris, a deal is soon struck whereby the girl, played with just the right degree of innocence by screen favourite Sophie Cookson, is obliged to humour (to put it as politely as possible) the murderous cop in the period before he does the dirty deed.
If the drama before the interval in a play that runs for just under 2¼ hours is arguably a little distasteful, the arguments drop away in the last hour when various examples of inefficiency and double-dealing leave all five characters in a quandary, releasing the kind of violence that prevented the play from finding a theatre for some time after it was first written by the versatile Tracy Letts, who has subsequently hit the big time as a writer with August: Osage County and in his parallel career as an actor, most recently opposite Meryl Streep and Tom Hanks in The Post.
Every single member of this starry cast seems perfectly fitted for his or her role in a production that races along towards an explosive climax and does full justice to a powerful but intoxicating play that has echoes of Sam Shepard and is likely to sell out the run very soon, if it hasn't done so already.
Reviewer: Philip Fisher