King Charles III
Mike Bartlett
Almeida Theatre
–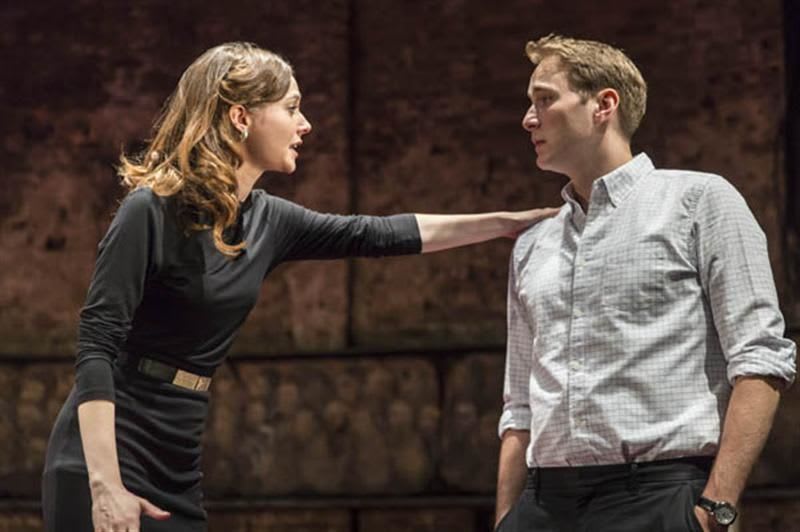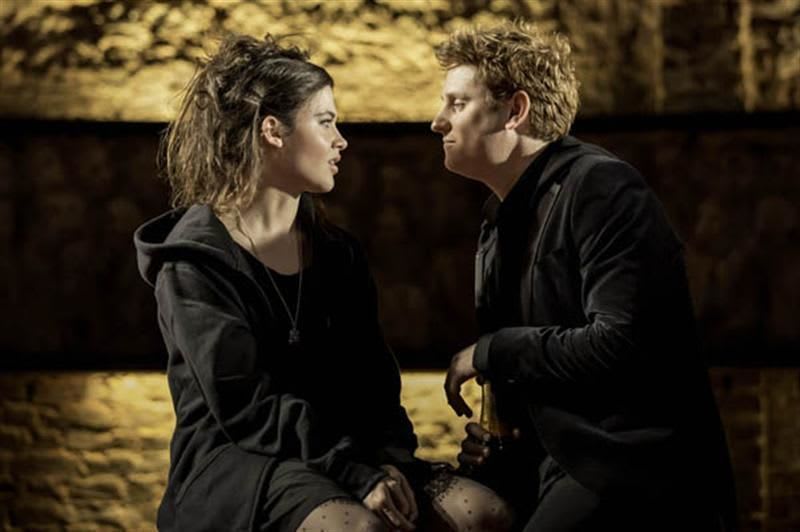 When Mike Bartlett pitched his "future history play" to favourite director, Rupert Goold, he might have met with incredulity. The best methodology would have been to invoke radio show I'm Sorry I Haven't a Clue.

What the playwright has created, at the risk of execution or the very least incarceration for treason, is a light comedy imagining a short period in the future life of our next King, written in the style of William Shakespeare.
All credit should go to Bartlett and Goold, whose greatest collaborative success was the magnificent Earthquakes in London, for dressing up what is ostensibly a lightweight political satire in sumptuous new clothing.
The tone is set cleverly by composer Jocelyn Pook's minimalist Requiem, possibly inspired by Michael Nyman or Philip Glass. This commemorates the passing of a lady who worked tirelessly for seven decades to uphold the reputations of her family and country.
King Charles III is set in the near future when, at an age at which most of us would be contemplating retirement were public coffers not forcing regular increases in the statutory age, he mourns the loss of his regal mother and begins a new job.
To give credit to Tim Pigott-Smith's principled monarch, he decides to stand up to both Adam James as the suave Labour Prime Minister and Nicholas Rowe playing his even smarmier Tory counterpart, the pair ironically named Evans & Stevens.
The constitutional crisis that the new King engenders causes consternation across the country to the extent that, in order to prevent civil unrest, a tank is deployed in the Palace gardens.
Charles's actions reverberate a generation down. His son and daughter-in-law, portrayed by Oliver Chris and Lydia Wilson (mirroring some mythical Scots), seem less inclined than he was to wait a further half-century for power.
At the same time, Richard Goulding's Prince Hal (whose parentage is controversially questioned) plays fast and loose with a down-to-earth commoner, Tafline Steen taking the role of Jess, the only person on stage without a plummy accent.
A final twist is injected in the ghostly form of Katie Brayben as the new King's long-dead first wife.
The plotting is witty but what makes King Charles III special is the delivery. Mike Bartlett has written this futuristic fantasy as a high-class pastiche of Shakespeare, complete with heightened, poetic language and plotlines borrowed from a dozen or more of the Bard's finest works.
This must have presented a challenge but is pulled off with élan, assisted by direction which bridges the gap between past and present most effectively.
The final outcome is a contemporary play treacherously satirising Britain's greatest institution, the Royal family (not to mention politicians, civil servants and journalists). As such, it would certainly not have been countenanced in Shakespeare's day, when such behaviour would have left the writer bereft of his head.
The result is good fun, likely to be remembered more for its style than story. Even so, it is likely to have crowds rushing to Islington to witness and enjoy something far out of the ordinary.
Reviewer: Philip Fisher