King Charles III
Mike Bartlett
Birmingham Repertory Theatre in association with the Almeida Theatre
Birmingham REP
–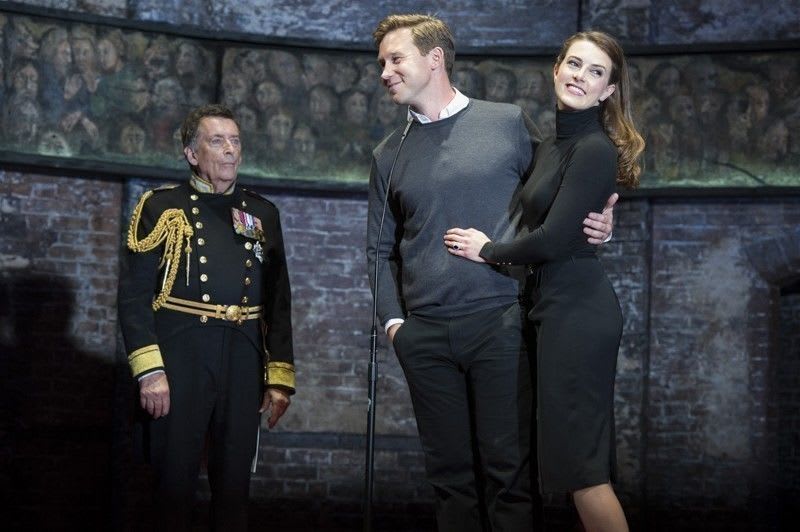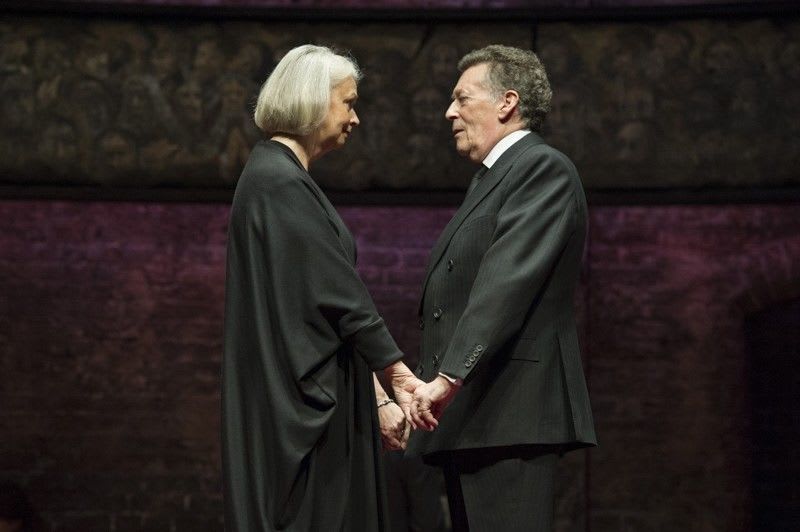 When an actor as accomplished and experienced as Robert Powell says a play is "harder than anything I've done in a long time" and describes it as a "masterpiece", you are certainly in for a thrilling experience.
Mike Bartlett's future history play King Charles III has been reworked and recast from the original that opened at the Almeida in 2014 and transferred to Wyndham's Theatre in the West End. Powell is a natural choice to take over from Tim Pigott-Smith in the title role and performs with dignity, gravitas and authority.
King Charles III begins with the death of Queen Elizabeth II and looks at the impact the new king makes between accession and coronation. Charles is unhappy with a bill going through Parliament which restricts the freedom of the press and takes extraordinary steps to prevent it becoming law. His view is that the first law he has to pass as King is, as he puts it, "a law that is dangerous". The constitutional crisis which follows calls for decisive action to ensure the monarchy survives.
Powell gives a towering performance as Charles. He is concerned about justice, feisty and principled yet vulnerable and isolated when he does what he believes to be right instead of what is perceived to be his duty. It is a monumental, multi-layered role and Powell pitches it to perfection.
The whole cast perform creditably, with well-rounded performances from Tim Treloar as Labour Prime Minister Evans, Giles Taylor as Conservative Leader of the Opposition Mr Stevens and Dominic Jephcott as court adviser James Reiss.
King Charles III does not involve members of the Royal Family being impersonated. Ben Righton gives a strong portrayal of William, as does Penelope Beaumont as Camilla although her costume lacks the style and grace expected of a Duchess.
The casting of Kate is slightly baffling—not that there is anything wrong with the way Jennifer Bryden performs; she just looks and speaks like Kate.
As for Harry, Richard Glaves throws himself wholeheartedly into the role yet some people might think there is a strangeness to the script. Although the play is set in the future, Harry has regressed into an irresponsible, fun-loving character who does not take his royal duties seriously and wants to do "normal" things.
His relationship with Jess, neatly portrayed by Lucy Phelps, has its difficulties, especially when she asserts she is a republican. Harry's reply "but you're beautiful as well" appears contrived.
Bartlett presents the play as a quasi-Shakespearean verse drama. For the most part it works impressively; the dialogue sounds clunky on only a few occasions. Parallels with Shakespeare include Harry resembling Prince Hal in Henry IV Part I, Charles suffering familial problems similar to King Lear and the ghost of Diana assuming a Lady Macbeth persona.
The play has been changed from its original form to respond to current events such as the Scottish referendum and the 2015 General Election. Whether it will be altered again to introduce Prime Minister Corbyn is anyone's guess.
With or without that, King Charles III is a stunningly good play which should appeal to theatregoers all over the country on its current tour. It has humour, poignancy and majesty at its heart, with Powell holding it all together regally.
Reviewer: Steve Orme