King John
William Shakespeare
Stratford Festival Theatre, Ontario
Stratford Festival Theatre, Ontario
–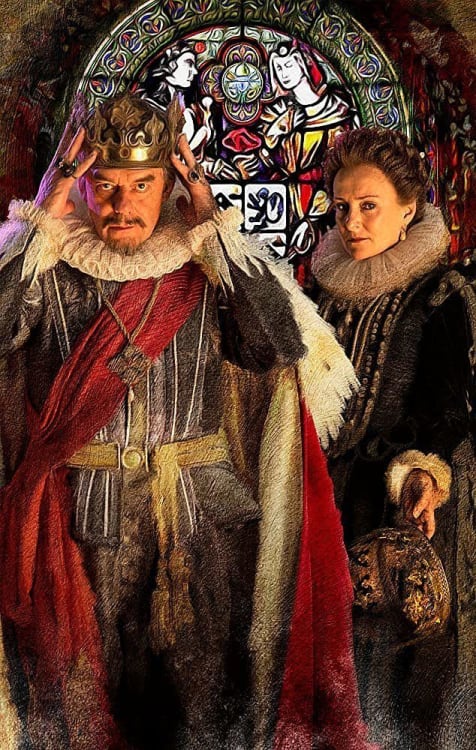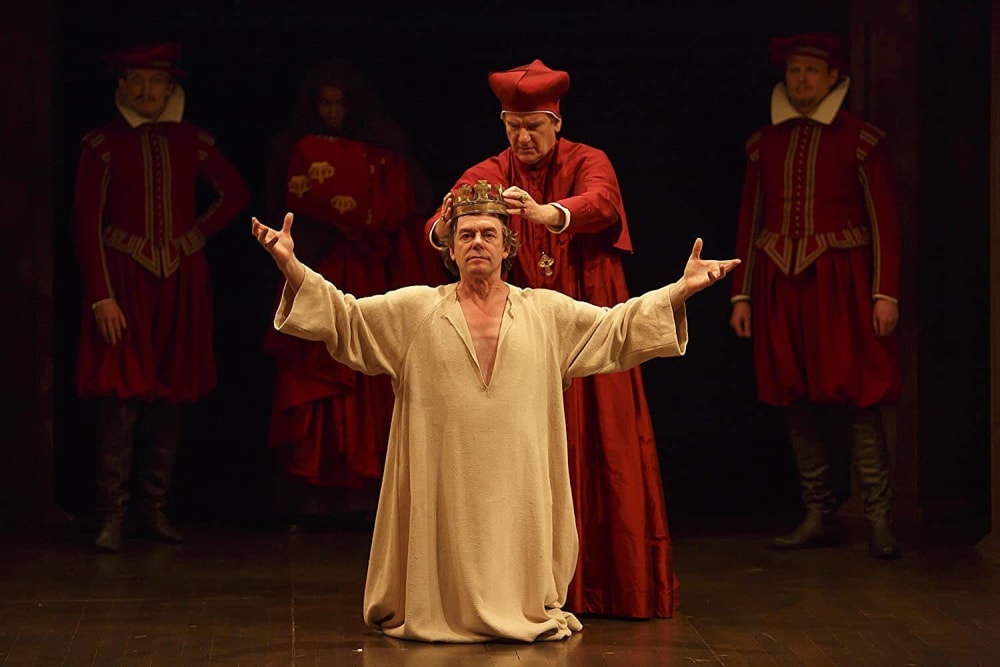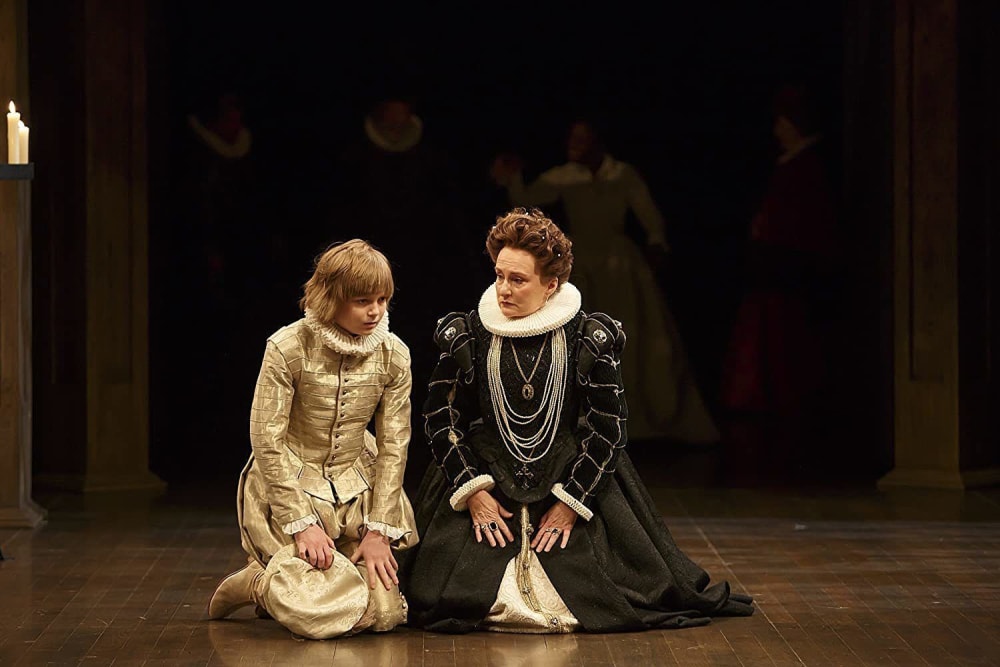 It is hard to understate the courage and skill of Stratford Festival's Artistic Director, Antoni Cimolino. Not only is the quality of his company's work second to none but, rather than merely choosing from the popular repertoire for his HD screening season, the director has boldly mixed old favourites with plays that are very rarely produced.
A case in point is this gripping 2014 rendition of a work of which this critic would wager very few viewers will he aware, let alone have seen.
British director Tim Carroll and his design colleague, Carolyn M Smith, have worked with a local company in gorgeous period costumes to create a traditional production filled with pomp and circumstance on a deep thrust stage.
Following a hymn in Latin to set the scene (after the interval this is matched by an English song from a countertenor), the politicking opens at once.
Immediately, Peter Hutt's French King Philip demands that the lands ruled by eponymous King John, played by Tom McCamus with a duplicitous characterisation reminiscent of a successor 300 years in the future, Richard III, be ceded.
Using the principle of primogeniture, the French claim that the throne should rightfully be occupied by John's barely teenaged nephew Arthur, inevitably provoking a violent, threatening response and presaging war.
Certainly, this becomes a play in which the actions of the powerbrokers are mirrored by those of three powerful mothers, John's depicted by Patricia Collins, Faulconbridge's by Brigit Wilson and Arthur's by the bold, irrepressible Seana McKenna, each keen to ensure that her son rules the roost.
Working in parallel with the King is his newly knighted right-hand man, Graham Abbey's charming, wisecracking Bastard Faulconbridge, reputedly illegitimate son to the late King Richard Coeur de Lion and as pre-Machiavellian a schemer as any king could require, as well as a brave warrior.
As war seems inevitable, a rare chance of treaty and rapprochement through a diplomatic marriage offers hope before the intercession of religion.
This comes in the form of Brian Tree taking the role of a papal legate who introduces additional barriers to an already fiendishly balanced situation, symbolised by the dilemma expressed by Jennifer Mogbock as Blanche of Spain.
In addition to rendering the drama at a good lick and ensuring that the verse speaking is eloquent, Tim Carroll also lightens the atmosphere by drawing every drop of humour from the piece.
In addition to excellent work from all involved in the stage production, one should pay due homage to those working behind the scenes on the film productions at Stratford. They are led by director Barry Avrich, whose immaculate efforts ensure that the home experience on every one of these videos is as close to sitting in a real theatre as possible.
King John may not quite be Richard III but this revival proves without doubt that it is well worth a place in the repertoire.
If you are unable to catch the free stream, which ends on 9 July, the production is available to rent or buy and there is plenty more top-quality Shakespeare to enjoy via the Stratford Festival web site.
Reviewer: Philip Fisher