Kiss Me
Richard Bean
Hampstead Theatre
Trafalgar Studios 2
–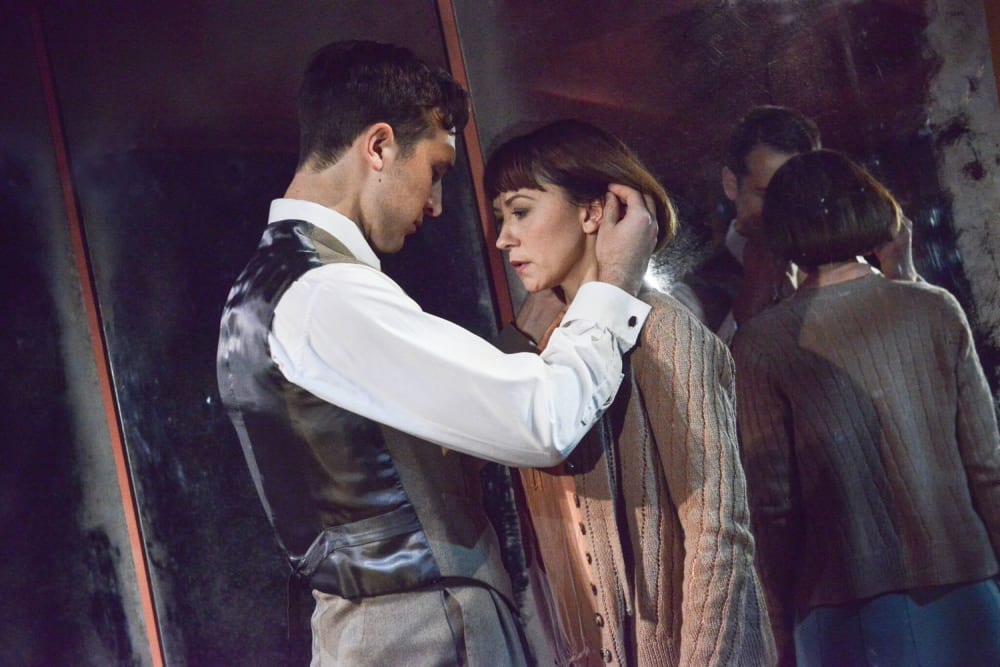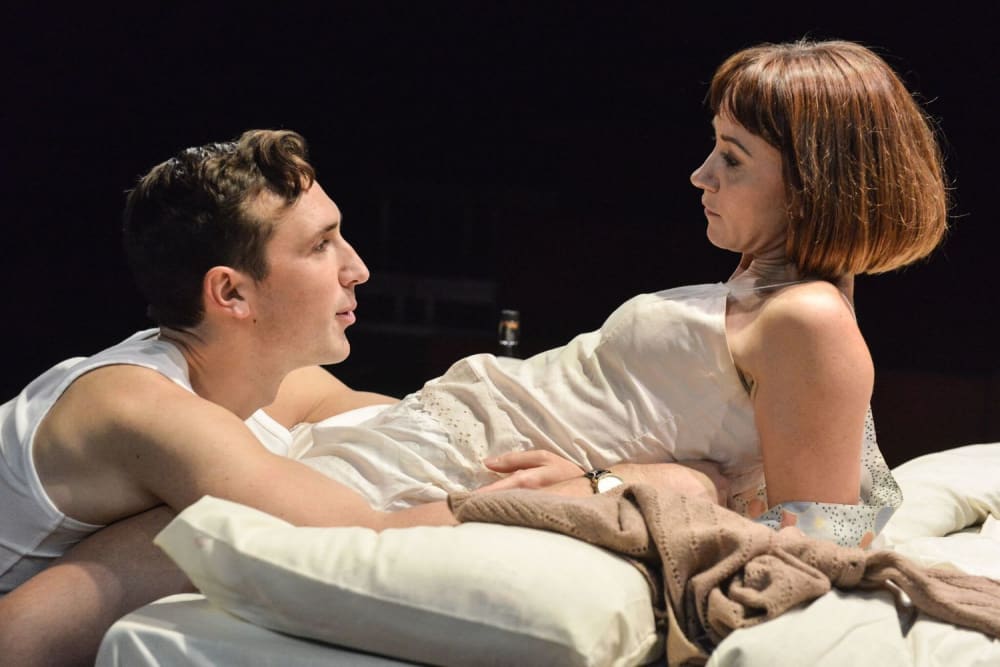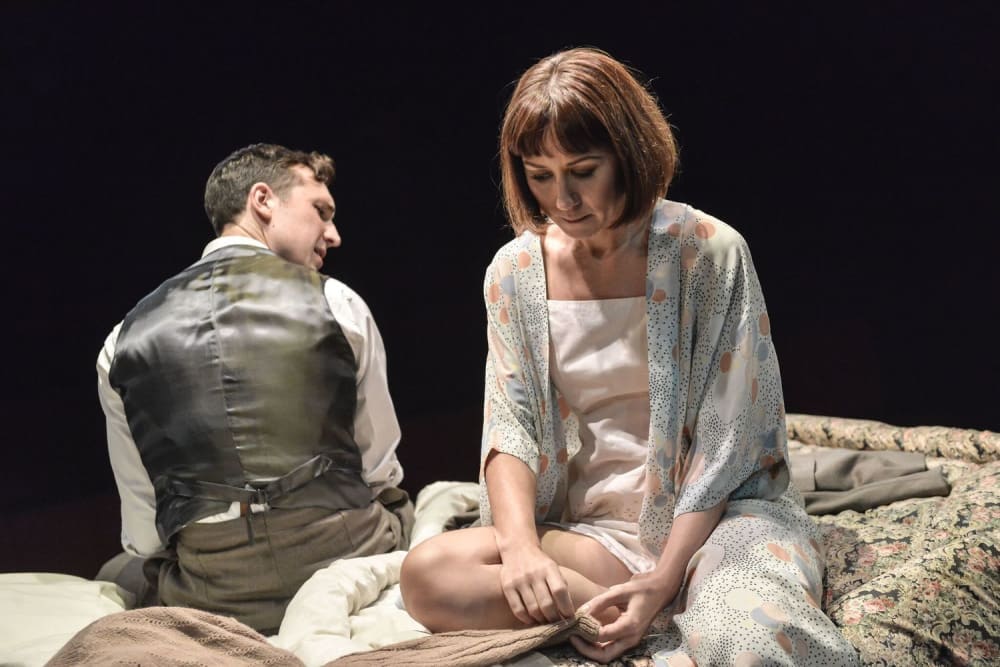 One of Richard Bean's great strengths is his ability to surprise. Most followers probably expect outrageous comedies following big hits like One Man, Two Guvnors and Great Britain but this popular playwright has hidden depths.
Kiss Me is a sensitive play that takes a premise that could easily have come from science fiction and uses it to explore some complicated moral and ethical questions.
The 70 minutes take place in the Notting Hill bedroom of Stephanie (not her real name) a few years after the end of the Great War.
There, we are invited to witness a series of assignations with the younger Dennis (not his real name), already father to over 200 children in 700 plus attempts. The introduction comes from the sinister Dr Trollope, undoubtedly a prescriptive lady to be reckoned with. So far, so porn.
As one delves beneath the surface, it becomes clear that pretty 32-year-old Jean is a lorry-driving war widow desperate to have a child. Upper class Billy, apart from running a sugar importing company, is on a divinely-ordained mission to repopulate his country single-handed, in so doing making reparations for the guilt that he feels about avoiding the army and likely death in the trenches.
Under the careful direction of Anna Ledwich, Claire Lams gives an excellent performance in by far the better role, playing a sad soul with an underlying sense of fun. Ben Lloyd-Hughes has to portray a relatively dull straight man, although Billy does give the evening its startling twist, leading to an unexpectedly bittersweet dénouement.
Even with such serious material, Richard Bean delivers a good number of funny moments but he also shows us a woman with a timeless problem in an age when there was no understanding, let alone an Internet, to ease her through.
Kiss Me, which started out at Hampstead Downstairs, may be painted on a small canvas but it is an intelligent work that fully deserves its West End transfer.
Reviewer: Philip Fisher