La Strada
Devised by the company, based on the subject and script by Federico Fellini, Ennio Flaiano and Tullio Pinelli
Belgrade Theatre Coventry
The Other Palace
–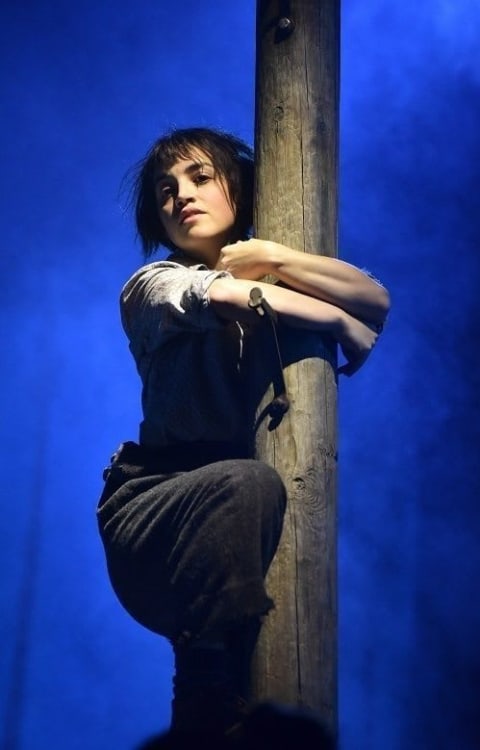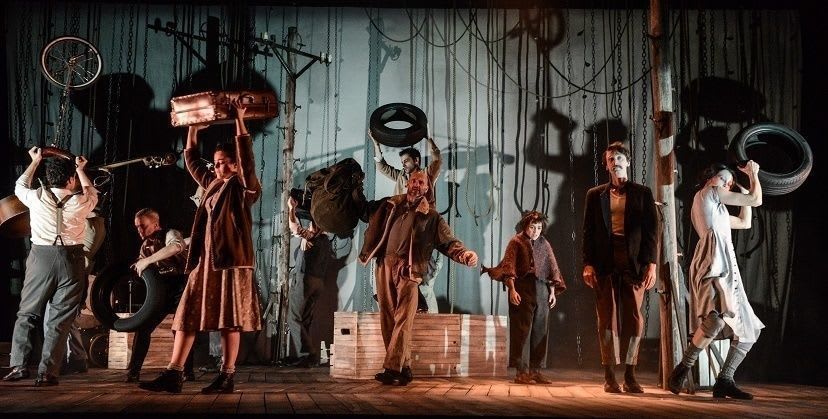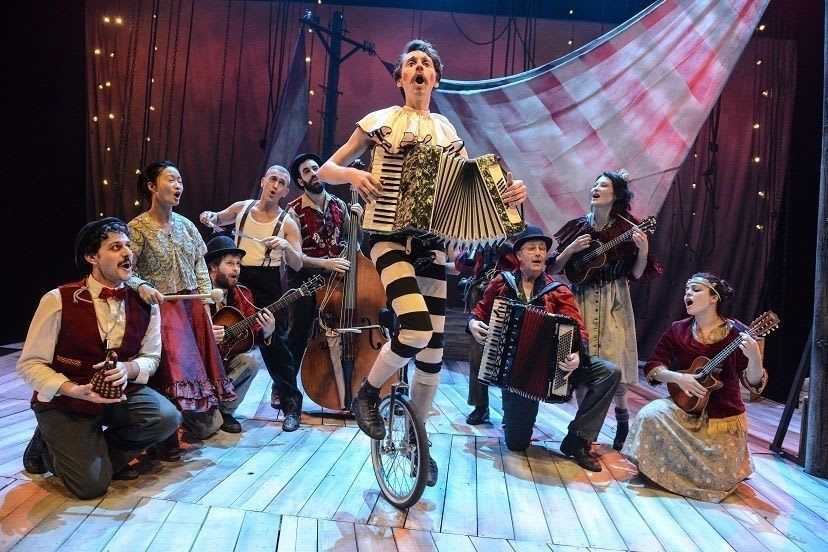 Attempting to translate Federico Fellini's Neo-Realist film classic to the stage might be regarded as high risk.
Devotees of the silver screen will have great expectations that literally cannot be met in a theatre, given that so much of the movie's appeal lies in its depiction of Italy c.1955.
However, Sally Cookson successfully took on Jane Eyre and was therefore as likely as anyone to make a good fist of this new project, once again devised with the help of her cast.
Those that know the original will remember Anthony Quinn playing Zampanò, a heartless animal of a strong man, bullying Giulietta Masina as Gelsomina a simpleton with a good heart and mysterious smile. They will also have fond memories of Richard Basehart in the role of the giggling, good-natured Fool.
The interactions of this trio of outsiders seem to talk to our own time too, when so many lost souls have been seeking a spiritual and physical home in Europe.
Sally Cookson uses her trademarks, simple staging with minimal, low-tech props, physical theatre and actors who can multitask both musically and acrobatically.
The first half of a running time that comes in at just under two hours can drag, as minimal plot development leaves the performers to strut their staff, nicely enough but with little visible forward momentum.
However, this production rewards a little patience, as it gets much closer to its source after the interval, finding the heart and soul that made the film a classic as Zampanò begins to suffer from emotional extremes, Gelsomina blossoms and The Fool injects humour, some classy circus skills and then a degree of pathos to a bittersweet evening.
While this is very much an ensemble production with the musicians playing an integral part, it was always going to live or die on the performances of the actors playing the central characters.
Tiny (it is necessary to the role) Audrey Brisson gives Gelsomina exactly the right level of vulnerable innocence. Stuart Goodwin turns Zampanò into a bluff, northerner filled with threat but with a heart not quite hidden deeply enough beneath the bluster. Finally, Bart Soroczynski is clearly a Canadian circus performer of great skill but also has the warm manner needed to win over an audience.
It has to be said that this version of La Strada should not be seen as serious competition for the iconic movie. However, it is a good theatrical entertainment that will particularly appeal to lovers of physical theatre and street performance.
Coincidentally, a newly restored version of Fellini's masterpiece return to UK cinemas on 19 May, while the DVD, Blu-ray and EST are all being released by StudioCanal on 19 June. They represent a real treat for film lovers and will also appeal to anyone with a heart.
Reviewer: Philip Fisher