Laburnum Grove
J B Priestley
Finborough Theatre, London
–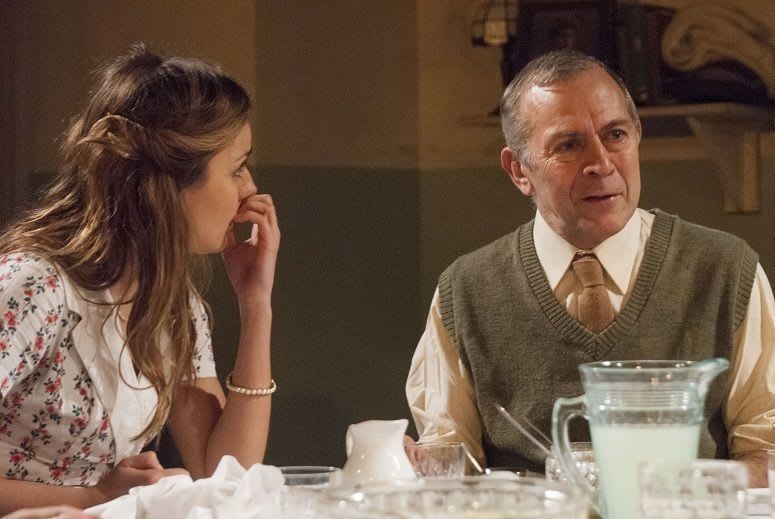 Thanks to Alastair Sim and Stephen Daldry, everyone knows An Inspector Calls, possibly J B Priestley's finest play. The Time Plays also rate relatively frequent revivals but there was much more to the Yorkshire writer than these gems.
Amongst many other things, he was a broadcaster, essayist and novelist as well as a playwright and, as several enterprising smaller theatres are proving, even his more obscure stage work is worth reviving.
Following the success of Cornelius last year, the Finborough has now recovered 80-year-old Laburnum Grove, perhaps mistakenly only for its limited Sunday and Monday (plus Tuesday matinées) programme, since demand seems high.

Located in North London, Laburnum Grove is, in the words of its youngest inhabitant, a "dull and stupid place where nothing ever happens". Not perhaps the obvious setting for a play but that is to underestimate the skills of Priestley.

Oscar Toeman directs a traditional production that feels very intimate in a deep thrust, leaving an almost claustrophobic space for the Radfern family and their poor relations.
They are typically respectable suburbanites, ineffectual father George, played by Robert Goodale, having kept things together during the slump thanks to his paper business.
That is as well, since he is surrounded by spongers. First, comes Lynette Edwards as odious sister-in-law Lucy and her unctuous hubby Bernard, given slimy credibility by Timothy Speyer.
Not too far behind is daughter Elsie's putative fiancé Harold Russ, a second-hand car salesman, which apparently back in the thirties was a rather more respectable trade than it is today.
The play's momentum increases when timid George spins a tall tale about counterfeiting banknotes, which soon clears the house of its less worthy guests.
While the story doesn't faze Karen Ascoe as calm Dorothy Radfern, the same cannot be said for emotional young Elsie, given rather modern attitudes at times by Georgia Maguire. The drama is then given considerably greater intrigue as an inspector calls, played extremely well by Simon Rhodes.
There are then a few more twists before an ending that, if nothing else, is far from predictable.
Laburnum Grove is one of those cleverly plotted, well-made plays that J B Priestley made his stock in trade. With its psychological elements and constant air of mystery, it effortlessly keeps viewers on the edges of their seats throughout two or so hours, and who could ask for anything more?
Reviewer: Philip Fisher