Lettice and Lovage
Peter Shaffer
Menier Chocolate Factory
–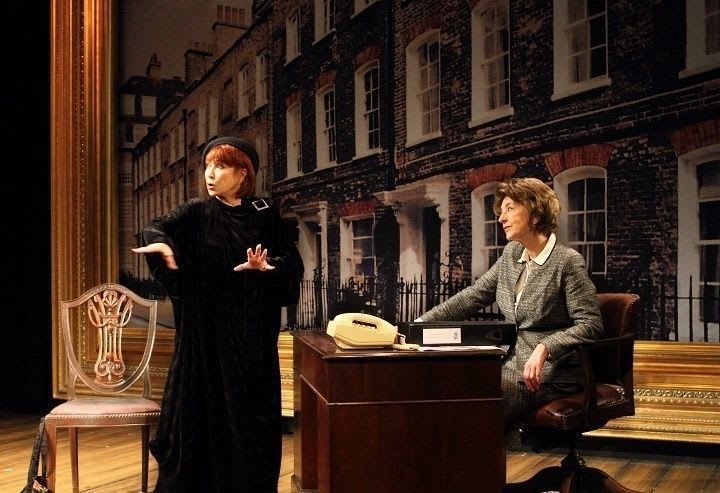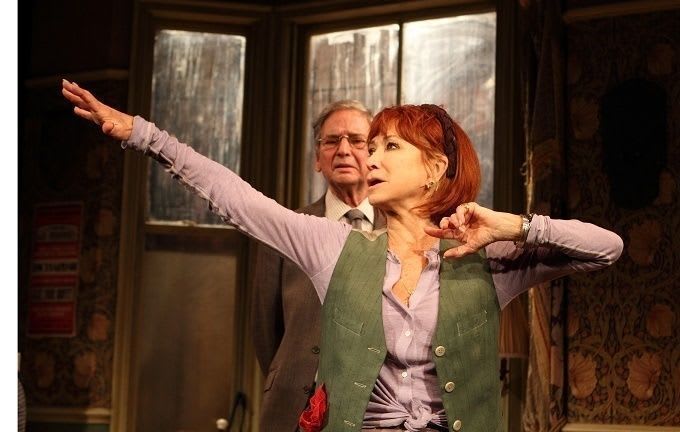 This dual star vehicle, written 30 years ago by the man behind Equus, is clearly West End bound.
It is not every fringe theatre that could recruit Sir Trevor Nunn to direct what is practically a two-hander starring two of Britain's most popular actresses, Felicity Kendal and Maureen Lipman, playing parts originally created respectively by Dame Maggie Smith and Margaret Tyzack. That is the power of the Menier, which has a built up tremendous track record in transferring productions to both the West End and Broadway.
Lettice and Lovage is one of those comedies that viewers will either love or hate. It allows Miss Kendal as a flighty fantasist with an acting pedigree to ham away to her heart's delight, while Miss Lipman plays the straight figure, a dull, unworldly civil servant type who thrives on the minutiae of administration.
Nothing about this play comes anywhere near to real life. The pair meet when Felicity Kendal's Lettice Douffet embellishes her job as a tour guide at a stately home with far-fetched inventions, thus setting the tone for the 2 hour 40 minute evening. Fustian Manor, largely represented by its noble, historically-significant staircase, also immediately showcases Robert Jones's clever design, featuring a large, gilded picture frame and settings that roll in and out.
Lotte Schoen, played by Maureen Lipman, is then cast as her adversary, obliged to dismiss a woman who has so flagrantly flouted her position.
In the first of numerous far-fetched plot twists, ten weeks later, the sad sacker visits her victim to make amends by finding her another job to which she will be equally ill-suited.
An unlikely friendship develops and burgeons, during the longer, second interval, leading to the final act.
This starts as Miss Douffet is interviewed by Sam Dastor playing her frustrated solicitor having been accused of attempted murder—her victim Miss Schoen.
The events that led to this slowly play out, making it clear that no prosecutor or judge would seek to pursue the case. Unfortunately, this is a pre-requisite of the evening's closure, which threatens a sequel that never got written.
The attractions for those who struggle to suspend their disbelief will therefore lie in an opportunity to see two much-loved actresses using every trick in the book to amuse their visitors.
The chances are that the Menier tenure will be a sell-out and the stars will enjoy a successful spell following Sir Trevor's Love in Idleness into the West End. However, some of those enticed into the theatre by this production's much-loved names are likely to miss the point and wonder what all of the fuss is about.
Reviewer: Philip Fisher